You have /5 articles left.
Sign up for a free account or log in.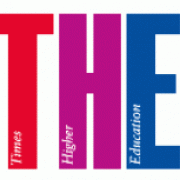 More than ever before, universities are being measured against not only national competitors but also rivals from the rest of the world. There are already a number of well-established global university rankings, which are generally based on research power. Then there is the Assessment of Higher Education Learning Outcomes project, a program run by the Organization for Economic Cooperation and Development, which in a 2012 pilot assessed the critical thinking and reasoning skills of 23,000 undergraduates across 17 countries in an attempt to discover what (if anything) students actually learn at university.
Now, the Herculean task of comparing the world's universities has been extended into the realm of governance: how they are run, what their goals are, whether they are autonomous from the state and the extent to which they are accountable to wider society.
In June the World Bank published a report, "Benchmarking Governance as a Tool for Promoting Change: 100 Universities in MENA Paving the Way," which measures the governance structures of 100 universities in the Middle East and North Africa, or MENA, region.
"It's the first time an exercise of this sort has been done," says Adriana Jaramillo, a senior education specialist at the World Bank who led the team that produced the report. "It has great potential."
Some of the findings are troubling, if not shocking, for some countries. The region has notoriously high unemployment levels for graduates of higher education, running at 19 percent in Egypt in 2010, for example. Yet few universities surveyed in this study tracked how many of their graduates got a job, how long it took them to find work, or their average salaries, the report finds.
For example, in Algeria (where in 2013 the unemployment rate was about 20 percent, according to the report) less than 10 percent of universities monitored employment rates. There were also "very low" levels of participation by businesses on university boards, the report warns, something that could be stopping institutions redesigning their courses to make students more employable.
In Algeria, Morocco and Tunisia, about a quarter of institutions surveyed were found to have no quality assurance system in place.
No one country does consistently well, or badly, across all five measures of governance. Moroccan universities are judged to have higher levels of participation by groups such as students and businesses, but were only average when it came
to autonomy.
One encouraging finding  particularly for a region with a marked lack of government continuity  is that universities with very different governance models exist within the same country. "This provides evidence that perceived limitations to adopting and following sound governance and accountability measures within universities are not necessarily a result of national policies," as the report puts it.
This is a "message of hope," according to Jaramillo, as it proves that "if you have strong leadership you can make a difference."
Inexpensive Improvements
A lack of government funding and tight central control has sometimes been blamed for the underperformance of universities in the region. But "some of these institutions don't need [extra] resources" or permission from the state to do things differently, Jaramillo says. What is needed is a "change in the mindset ... getting them to think 'we actually have a responsibility'" to students and must "give courses that are useful for these kids," she adds.
For example, "having student participation doesn't cost anything," Jaramillo says. "These are things which just need the will to do it."
The project grew out of a 2009 conference in Marseilles, which was attended by a range of university heads and ministers from the MENA region. They requested that the World Bank benchmark university governance. This invitation came despite research into governance being "taboo" in some countries because of the autocratic or undemocratic nature of their governments, she adds.
The wave of anti-government protests that convulsed the Arab world from the end of 2010 made leaders even more eager to see how their university governance systems measured up. This "opened up a whole new opportunity,"  Jaramillo recounts. "They were very, very open to discussion."
Despite political turmoil, serious bloodshed and several changes of government in Egypt since the inception of the project, ministers and university heads there have remained enthusiastic throughout, she adds.
But university governance has not necessarily improved in post-revolutionary nations.
In Tunisia, benchmarking was carried out both before and after the 2011 ousting of Zine el Abidine Ben Ali as president, and in the tumult many university leaders were replaced as well.
The World Bank found itself telling a new generation of Tunisian university leaders that, despite all the upheavals the country had experienced, their institutions' governance scores were almost the same as they had been before the revolution. "They didn't like it," Jaramillo recalls.
The project looked at a wide variety of governance indicators but grouped them into five broad areas: mission (setting out and implementing goals); management (including how academics and leaders are appointed, remunerated and promoted); autonomy (over both financial and academic matters); accountability (such as performance evaluation for staff); and participation (of students, academics, business people, donors and the local community, for example). Each university was given a score on a five-point scale in each of these areas based on a 45-question, four-hour interview with a World Bank assessor.
This may sound like a process likely to lead to subjective assessments, but Jaramillo insists that the questionnaire's format -- mainly yes or no questions, such as whether or not the university has a strategic plan -- limited the scope for personal judgment by assessors.
No 'Ideal' Model
Many of the governance features the World Bank encourages, such as tracking what students do after graduation, are relatively uncontroversial. But it is open to debate as to whether other features that earned universities a high governance score, such as the ability to set tuition fees independently of government, are a good thing.
Jaramillo says that the World Bank does not aim to encourage a single "ideal" model of a university. "Different institutions go for different approaches," she says. Nor is it always best to have a high score. For example, it would be "really bad" for an institution to have a high level of autonomy if it also had a low level of accountability, because such a university would lack even governmental oversight to keep it in check, she points out.
"That's why we don't have one single score. It's a policy instrument, not a ranking methodology," she adds.
Nonetheless, the report clearly favors certain governance models over others, and Jaramillo acknowledges that there are certain "principles" about universities that underlie the project.
The reaction to the report in the MENA region has been very good, she says, and there has been interest in a similar project from institutions in sub-Saharan Africa, Southeast Asia and South America. Jaramillo's ultimate "vision" is to compare university governance across the entire world.
Even more ambitiously, she would like to use global data to see whether certain governance models lead to better results in teaching, research or graduate employment.
But, she admits, this idea has "no timescale, [and] no budget" and would be limited to countries with sufficiently robust data. So it may be some time before we find the optimum way to govern a university  if, indeed, such a way exists.