You have /5 articles left.
Sign up for a free account or log in.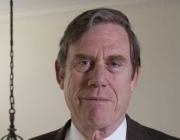 Harvard University on Monday became the latest elite institution that will seek to organize its online education offerings with the creation of a high-ranking administrative position. Although not a widespread practice, early adopters say institutions should consider following suit sooner rather than later.
The promotion of Peter K. Bol to vice provost of advances in learning adds coordination to the groundswell of experimentation with online learning at Harvard that includes, among others, edX, the massive open online course provider created in cooperation with the Massachusetts of Technology; the Harvard Initiative for Learning & Teaching, which supports learning innovation through grants and other programs; and the Derek Bok Center for Teaching and Learning, which uses a research-based approach to new teaching methods.
"[I]t has become clear that these efforts are central to the future of the university and that greater institutional support will help advance university-wide efforts to improve learning, ensuring that they are well-coordinated, strategic, and effective," Harvard Provost Alan M. Garber said in a statement.
Bol, the Charles H. Carswell professor of East Asian languages and civilizations, said he does not have a set agenda to further technological experimentation and online learning at Harvard. He said he hopes to cut down on redundancies and unnecessary overlap, and connect faculty members whose work might be mutually relevant. 
"What we always want to do is take the kind of best practices that emerge in one place and make sure that people in other places know about them," Bol said. "Harvard is a highly decentralized school. We do not have a strong center that can tell the different faculty what to do. This gives us great flexibility."
Bol has served as chair of the Harvard Academic Computing Committee, and has recently helped adapt a traditional lecture-style course on China, taught at Harvard since 1939, to a HarvardX course scheduled to start this October. He will oversee Harvard's larger projects, including the institution's stake in edX, but also the new ideas created by individual faculty members.
"Within any faculty, there are pockets of experimentation," Bol said. "Part of it is the students are changing. Our audience is a moving target."
By coincidence or not, Monday's announcement means three institutions connected to the MOOC providers Coursera, edX and Udacity -- Harvard, MIT and Stanford University -- have all created positions dedicated to overseeing the burgeoning marketplace of online learning. Stanford was first out of the gate in August 2012, closely followed by MIT in November. To be sure, many universities have CIO or CTO positions that include academic technology issues in their portfolios, but these positions aim to have a senor person focused on teaching and research -- not the business side of the technology world.
EdX was one of the main reasons why MIT created such a position, said Sanjay E. Sarma, director of digital learning there. He said he had expected to spend most of his time producing content for edX, but instead found himself addressing the "thirst on campus" to combine technology and teaching.
"Technology developments are driven by diverse needs," Sarma said. "We didn't recognize how deep that ran."
Harvard's announcement also comes at a time that professors have been pushing for more academic leadership over technology education decisions. Fifty-eight faculty members earlier this year requested the university form a committee to examine edX's impact on Harvard.
In his first year as vice provost for online learning at Stanford, John Mitchell said, his office has succeeded in standardizing how faculty members produce online courses by putting them in touch with instructional designers and a production team. But the past year has also been marked by "a lot of seat-of-the-pants guessing and trial-and-error," he said.
"This is unlike most other university positions -- short of the president -- in that we have some strategic decisions to make and some evaluations about where we'd like to go as a university," Mitchell said. "That feels like it's a universitywide issue."
Both Coursera and Udacity were founded by faculty members at Stanford. As opposed to the nonprofit edX, the two MOOC providers are private companies run from outside Stanford. Mitchell therefore does not oversee their operations.
"I think we are at a very interesting time in education, and it's not clear how all of these online activities will really affect established traditional colleges and universities over the next 5 or 10 years," Mitchell said. "[I]t seemed like a good idea to take a global view and have uniform policies and uniform processes across the different schools."
Although Harvard, MIT and Stanford consider themselves on the forefront of online learning, Sarma said naming a chief technology officer for education should be an important strategic priority for any university.
"To not have it given its full attention ... I think is a very risky proposition," Sarma said. "It's like flying in the fog without a radar. It's one thing if you're going at a slow, slow speed, but if you're flying really fast and you're entering this new technology, you're going to be looking ahead."