You have /5 articles left.
Sign up for a free account or log in.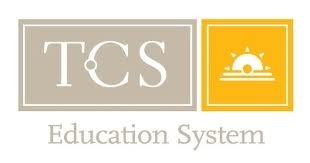 In an effort to cut costs, a new kind of business model may be emerging for small colleges: multi-state, nonprofit college systems.
Saybrook University, a 600-student professional school in San Francisco that specializes in humanistic psychology for adults, is the latest stand-alone institution throw in with such a system.
Saybrook President Mark Schulman told staff, faculty and students last week that Saybrook will join TCS Education System, a Chicago-based entity with three professional schools and 6,000 students.
TCS, along with the National University System, is trying the new system model, which is designed for an era of efficiency. TCS, which was founded in 2009, says it saves colleges money by handling back office services and relying on other economies of scale."Our idea is we're doing the stuff that has low student touch so the college can do the stuff that has high student touch," said TCS's president and CEO, Michael Horowitz.
TCS's stable of institutions already houses the Chicago School of Professional Psychology, Pacific Oaks College & Children's School, and the Santa Barbara & Ventura Colleges of Law.
"There's going to have to be more of this -- I mean, we're going to have to bend the cost curve," Horowitz said in an interview. Horowitz is focused on a particular kind of institution: professionally focused schools aimed at adults. Having a set of institutions with common missions is essential for collaboration across the colleges, and ensures cohesion in the system's own mission, he said.
What doesn't Horowitz want? Struggling liberal arts colleges. Some such colleges in the Midwest have approached TCS, he said. TCS has turned them away.
"We've met with the sad liberal arts college in a small town -- it's the last thing we want to get into,"  Horowitz said.
He said colleges in the TCS system had grown their faculty size since joining TCS but the model depends, in part, on consolidating staff operations.
Pacific Oaks, for instance, was in trouble when it affiliated with TCS. Horowitz said it was on show cause status from its accreditor and running a deficit. Now, he said, it's fully accredited and its books are back in the black.
Saybrook, he said, is in a different situation. He said it is expanding but may have trouble doing so on its own. Horowitz, a former president of the Chicago School of Professional Psychology and former dean of the Arizona School of Professional Psychology, had long been familiar with Saybrook, but learned more last year when he chaired the accreditation team sent to Saybrook by the Western Association of Schools and Colleges. He became intrigued about forming a partnership.
Under accreditation rules, "you're not supposed to do business for a year, but it really stuck in our minds," he said.
Each college in the TCS system has its own president and its own board and retains, to a large extent, control over its academics. But the TCS system has a board that has reserve powers and ultimate say over things like who sits on the college's board and on major decisions the college makes.
TCS has an easier time borrowing from banks than do individual institutions because the banks consider the system's assets in aggregate, Horowitz said. TCS retains relatively modest reserves -- it has assets of about $1.5 million, he said.
At this stage, TCS is dwarfed in size compared to the National University System, on which it has modeled itself to some extent. National, which was formed in 2001, is like TCS focused on professional education, but it is much larger. It has about a dozen institutions (with National University the largest, at 23,000 full-time students), including John F. Kennedy University, which it added in 2008, and City University of Seattle, which it
absorbed this year
. National University has an endowment of about $500 million, according to
a news release
announcing the retirement of the system's longtime leader, Jerry C. Lee.
The Newest System Member
Saybrook has been expanding (it recently added programs in mind-body medicine and organizational leadership) and this year had its largest enrollment ever (about 600 students), but Schulman, its president, alluded to a tough environment for colleges with small endowments in his e-mail to employees.
"I believe we will emerge more vital and more relevant," he said. "But we should all perhaps take a moment's pause and a deep breath. It has taken a tremendous effort, particularly on the part of Saybrook's staff, to get us here."
The affiliation -- Horowitz doesn't use the terms purchase or acquisition-- will likely mean staff layoffs at Saybrook.
Schulman's e-mail to employees takes pains to talk about what will happen to Saybrook's staff. He promised them no surprise firings -- but little else.
"To the question 'Will I have a job at the end of those two years?'  I wish I had all the definitive answers right now," he told them in an e-mail. "The plan hasn't been constructed yet and won't be finished for a few months. But I can tell you in general terms how we will proceed, and I believe that the process is a good one."
Faculty will be largely unaffected by the changes, Schulman wrote.
The deal is pending approved by Saybrook's accreditor, WASC.