You have /5 articles left.
Sign up for a free account or log in.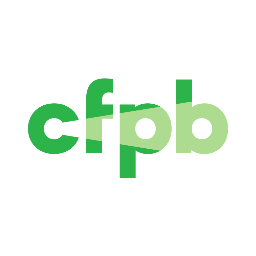 WASHINGTON -- The arrangements between colleges and financial institutions that provide debit cards and checking accounts to students may mirror some of the problems that previously arose with private student loan kickbacks and predatory credit card marketing on campuses, U.S. consumer protection officials said Monday.
Richard Cordray, the head of the Consumer Financial Protection Bureau, said his agency's seven-month inquiry into the contracts that colleges have with banks to disburse financial aid and provide other banking services had left him concerned that "some of our colleges and universities, whether well-intentioned or not, may be encouraging or even requiring our young people to use financial products that do not offer the best deals."
The partnerships often involve financial companies paying colleges to offer institution-branded student ID cards that double as a debit card or separate debit cards that students use to access their federal financial aid money.
"We are distressed to hear that some students feel pressured to use specific products and may be unaware that when they sign up for those products their schools are secretly making money," Cordray said in remarks introducing a forum here on Monday about debit card issues. The event, organized by the CFPB, featured Education Department officials, student advocates, and representatives from several financial institutions and the trade association for college business officers. can we say something up here about where this discussion took place? it would help to set up NACUBO comments at end, so we can say that gross was there responding to student and other critiques. okay? dl ** ok /ms
Rohit Chopra, the bureau's student loan ombudsman, said that while the partnerships have the potential to provide benefits to students, the arrangements may share some of the problems previously found in colleges' deals with private student lenders and credit card companies. "there have been challenges" is vague and kind of jargonny. "the arrangements share some of the problems previously found in colleges' deals with private student lenders and credit card companies."? dl ** ok /ms
In both of those areas, policy makers responded to problems with legislation and new regulations. For example, in the wake of the "preferred lender" arrangement scandal exposed by the New York Attorney General's Office in 2007, in which college officials were receiving gifts and other kickbacks for directing students to certain lenders regardless of whether they were the best fit, Congress tightened the rules for when colleges are allowed to make such recommendations.
Congress also passed legislation in 2009 prohibiting credit card companies from aggressively marketing their products on campuses and requiring agreements between credit card issuers should this be "issuers"? ** yes /ms and colleges to be made publicly available.
Chopra said Monday that colleges' agreements with financial institutions were increasingly shifting toward student checking and debit cards. The number of credit card agreements, for example, shrank to 198 in 2011 from 1,045 in 2009.
It now appears, he said, that more colleges have agreements with financial institutions to offer debit cards than credit cards.
A 2012 study by the U.S. Public Interest Research Group's Education Fund found that about 900 colleges nationwide have agreements with banks or financial services companies for debit or prepaid cards for financial aid disbursement, student identification cards and other service. Higher One dominates that market, the report found, with agreements on more than 500 campuses. The company has drawn complaints from students and consumer advocates about some of its business practices. And last year it paid $11 million in restitution to students as part of a settlement with the Federal Deposit Insurance Corporation, which said the company had violated federal law in the way it charged overdraft fees. The company did not admit any liability in the settlement.
The CFPB's fact-finding about the arrangements comes as the deals are receiving increased scrutiny from policy makers.
The Education Department intends to convene a negotiated rule making panel to draft new rules about how federal student aid money can be disbursed to students through debit cards and prepaid cards.
Last week, a handful of Democratic lawmakers in the House and Senate sent a letter to nine major banks asking them to explain the terms of their financial arrangements with colleges and the amount of fees they are collecting from students on these accounts. The lawmakers said they were concerned that the arrangements are lucrative for banks and colleges but harm students by charging them exorbitant fees.
The lawmakers cited an ABC News investigation last month since issue will be dated oct. 1 that found that TCF Bank was paying the University of Minnesota more than $1 million each year to help it recruit students as customers, paying as much as $34 for each student that signs up for an account.
In response to some of the scrutiny, the National Association of College and University Business Officers earlier this year issued guidance for colleges using debit cards for financial aid refunds. The association encourages colleges and universities to use a competitive bidding process to select a debit card provider and to negotiate for no-fee or low-fee options for the account.  
Anne Gross, vice president for regulatory affairs at NACUBO, defended the use of third-party vendors to provide financial aid disbursement on debit cards as more efficient and cost-effective for many institutions. She said that not all debit card arrangements are set up the same way and that much of the public criticism over some of the practices as conflating different types of financial products on campuses and relying on "poorly constructed research."