You have /5 articles left.
Sign up for a free account or log in.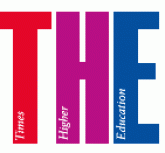 The European Credit Transfer System (ECTS) provides a legal basis for the creation of an online marketplace for academic credit that could be exploited by massive open online course providers, conference speakers have argued.
Hannes Klöpper, managing director of the new German MOOC platform iversity, also said he believed that Europe's burgeoning community of online providers was better-placed than American organizations to work with universities and offer academic credit to students.
Speaking at Making Sense of the MOOCs, a conference held in Brussels this month, Klöpper unveiled a plan that he believed could lead to European platforms offering a large range of for-credit courses within two years.
As part of a pilot, Germany's University of Osnabrück and the Lübeck University of Applied Sciences have already agreed to offer ECTS points for their iversity MOOCs, provided that students can pass an "on-campus exam."
"Typically, when you are looking at startups, the Americans have a big advantage because they have a common market," he said. "This time, I think it's the other way around. Europe has a big advantage over the U.S. because in the U.S., credit transfer is a nuisance."
Decisions to accept credits from other institutions there were always ad hoc affairs, he added.
The ECTS was introduced in 1989 and is widely used across Europe to promote student mobility.
Under Klöpper's plan, a corporate partner -- such as iversity -- would organize the teaching and assessment of MOOCs and would award ECTS points on behalf of partner universities.
Although details of how the system will generate revenue are as yet unclear, it could resemble the arrangements made by some American MOOC platforms, under which students pay fees to take invigilated exams and receive completion certificates.
Also speaking at the event was Rolf Hoffmann, executive director of the German-American Fulbright Commission, an international scholarship program that provides, among other things, teaching and research grants.
He told Times Higher Education that improving the quality of online tuition could be one way to make savings in countries such as Germany that have less private university funding. "We don't have tuition fees or any large private institutions -- but we still have the same drivers: the German government needs to save money, institutions need to save money."
He added that German universities should move towards a "blended" teaching model mixing online and campus undergraduate study to cut costs.
But he warned: "Going to a blended system is going to be a challenge for the instructors because German faculty do not necessarily adapt to new technologies quickly."
The conference took place at a key moment for European MOOCs, with several countries' course platforms at critical junctures in their development. The first iversity courses were launched this week, with about 100,000 students reported to be taking part.
FutureLearn, Britain's MOOC platform, is due to start teaching next week, while newly unveiled French provider France Université Numérique is set to announce details of its first courses at the end of the month.