You have /5 articles left.
Sign up for a free account or log in.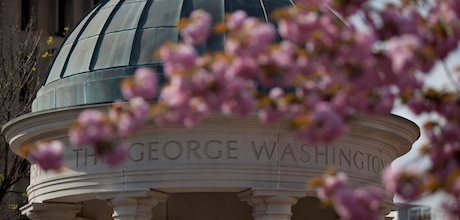 Until last week, visitors to the admissions webpage of George Washington University were reassured that applicants didn't have to worry about being judged on their ability to pay. "Requests for financial aid do not affect admissions decisions," said the page.
Not many private colleges and universities can make that pledge -- to be need-blind in admissions -- but GW appeared to be one of them. One problem: The university was in fact need-aware, meaning that it in fact took applicants' ability to pay into account when making final decisions, and for years has been putting on the waiting list some applicants who were judged worthy of admission but lacked the funds to pay for their education. Meanwhile, other applicants -- judged less worthy on academic measures, but capable of paying without financial aid -- were admitted instead.
Being need-aware in admissions -- as George Washington now admits to being -- is hardly unusual. Being need-aware and saying that you are need-blind is another thing altogether. And so the university is rushing to explain itself after the false claims about keeping finances out of admissions decisions were revealed Monday in The GW Hatchet, the student newspaper.
What the university has done to date -- entirely consistent with need-aware but not need-blind policies -- has been to conduct a first review of applicants without regard to financial need. Then, after determining how much money the university has available for aid, that total goes into the calculations of whom to actually admit. Once the aid money is exhausted, students are admitted or waitlisted based on ability to pay.
The university admissions site was recently updated and now says: "Our admissions committee evaluates candidates without factoring in financial need. Initial decisions are based solely upon the merits of the applications. At the point of finalizing admissions decisions, we must balance a student's financial resources with the university's aid budget. This practice of being need-aware allows us to meet as much need of as many students as possible. In fact, over 60 percent of GW students received grants from the university, and last year more than $160,000,000 of institutional aid was awarded to undergraduate students." The previous language on the site is viewable via the Internet Archive and makes no mention of being need-aware.
The admission by GW that it was falsely claiming to be need-blind comes less than a year after the university acknowledged that it had been reporting incorrect admissions data on its website and to U.S. News & World Report for use in rankings. For example, George Washington reported that 78 percent of new students were in the top 10 percent of their high school classes. The actual proportion of such students is 58 percent. Shortly after the false data problems were revealed, Kathryn Napper retired as dean of undergraduate admissions, and the university reorganized the admissions office.
On Monday afternoon, the university released a statement from Laurie Koehler, senior associate provost for enrollment management, who was named to that position in March. She said that the university has not changed its policy, only the way it describes its policy. "The university's admissions practices have not changed with regard to how financial aid requests are factored in. What has changed is the new leadership in enrollment management. What we are trying to do is increase the transparency of the admissions process," Koehler said.
"I believe using the phrase 'need aware' better represents the totality of our practices than the phrase 'need blind.' It is important to note that consideration of need occurs at the very end of the admissions process," she said.
Generally, experts say that low-income students are best-served by need-blind policies. Even though many need-aware colleges are generous with financial aid, when they reach the point where they are out of aid, wealthier students are admitted over low-income students.
Koehler's statement, however, objected to this view, saying that the student newspaper "suggests that the university's practice of need aware admissions automatically disadvantages students with need. Quite the contrary, our need aware admissions policy enables the university to provide more attractive aid packages for students with financial need while staying within our aid budget. More than 60 percent of our students receive grants from the university."
By being need-aware for years and suggesting otherwise, George Washington appears to have violated the Statement of Principles of Good Practice of the National Association for College Admission Counseling, which is a code of ethics for the admissions profession. The statement says, for example, that colleges should "state the specific relationship among admission and financial aid practices and policies." Further, the code says that colleges must "be responsible for ensuring the accurate representation and promotion of their institutions in recruitment materials, presentations and scholarship materials."
Many applicants and families criticize some colleges for not being fully clear about the nature of need-aware policies. But Joyce E. Smith, CEO of NACAC, said that she had never before heard of a college claiming explicitly not to consider financial issues in admissions decisions when it was in fact doing so.
Smith said it was "absolutely" a responsibility of need-aware colleges to make their policies clear. However, she noted that it appears that the new leadership in admissions at George Washington "is trying to get the shop in order."