You have /5 articles left.
Sign up for a free account or log in.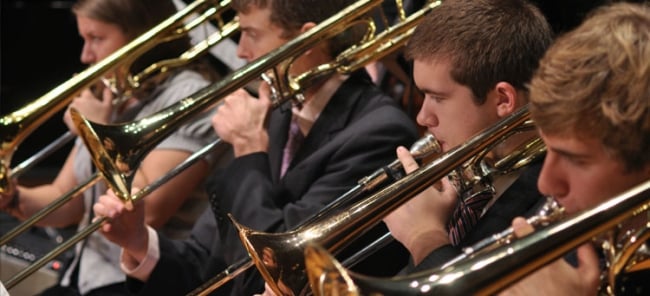 PITTSBURGH -- Students who are the first in their families to attend college face a set of disadvantages in terms of college enrollment, persistence and graduation -- a vexing problem, to be sure, since virtually nothing can be done retroactively to change their demographic realities.
But are there attributes that commonly flow from being a first-generation college student that colleges can address?
That possibility formed the basis of a session Monday at the Council of Independent Colleges' annual chief academic officers' institute here, where academic and student affairs administrators from dozens of mostly small private colleges discussed the concept of "cultural capital" and the extent to which their institutions can (and should) seek to build it in students.
The term, as framed by John M. Braxton (a professor of education at Vanderbilt University's Peabody College) and based on the sociological concept crafted by Pierre Bourdieu, refers in this context to the extent to which incoming college students were involved in cultural activities such as reading books beyond schoolwork, attending concerts and plays, and visiting museums during their high school years. As is true with many traits, the degree of cultural capital that students have correlates with the educational level of their parents and the level of the students' own high school academic achievement.
And indirectly, Braxton and several co-authors assert in their forthcoming Rethinking College Student Persistence (Jossey-Bass), the degree of a first-year student's cultural capital relates to his or her likelihood of returning for a second year at an institution. Based on a study of 408 first-time, full-time students at eight residential, religiously affiliated colleges, the more cultural capital a student has, the greater the degree of psychosocial engagement, which in turn influences the degree of social integration, the level of the student's commitment to the institution, and ultimately to first-to-second-year persistence.
Given the increasing importance that colleges are attaching to retaining their students, Braxton said, it's very much in their interest to encourage students' involvement in cultural activities that may connect them to each other and to the institution. Braxton argued that colleges should collect (and make available to advisers and other student influencers on their campuses) information about the level of cultural capital that students come into college with, so that those who are most lacking can get special attention.
Braxton's co-presenters, administrators at South Carolina's Wofford College, discussed some of what they have done to heighten students' cultural capital to nudge their already strong first-to-second-year retention (89 percent) and graduation (80-83 percent) rates higher. Many of Wofford's students, said Provost David S. Wood, come from Southern small towns "where there weren't any plays or concerts or chamber music."
Like many colleges, Wofford has a common reading initiative for freshmen, though its Novel Experience also includes a class dinner/discussion at a fancy(-ish) restaurant that for some of the institution's "small-town South" students may represent a new cultural experience. ("Many of their towns didn't have restaurants beyond Hardee's," Wood said.) Some of Wofford's scholarship programs have requirements that students participate in cultural events on its campus or others in the area, said Roberta Hurley Bigger, Wofford's vice president for student affairs.
Carrots and Sticks
Audience members offered up an array of approaches their colleges used to try to encourage -- and in some cases insist on -- students' participation on cultural activities.
Venita Mitchell, vice president and dean of student life at William Woods University, in Missouri, described her institution's LEAD (Leading, Educating, Achieving, Developing) Program, which offers a $5,000 tuition credit to any student who agrees to participate actively in campus life. Students accumulate points when they attend cultural and other events -- "it may be an opera singer, it may be a play" -- and those who don't accumulate enough can lose their discount in a following semester (though they have an opportunity to gain it back).
"It's now embedded in our culture, to the point that 85 to 90 percent of students are attending these events," Mitchell said.
She added: "Bribery always works."
Stetson University has a graduation requirement -- implemented not by campus administrators, but by the student government association -- involving cultural activity credits.
Other campus officials, though, questioned the wisdom and efficacy of cultural compulsion. 
One administrator said that her institution, which has a lot of first-generation students, has a cultural requirement, but that "many students go but don't want to be there.... We're struggling with making these students go, because they're disrupting the experience of those who want to be there, shifting loudly in their seats and taking their cell phones out even if we've told them not to.
"How much should we force them to do this?" she asked her colleagues. "We want to give them that culture, but we want them to want it."
Another official said that much the same thing happened at her campus -- and that "it was obvious who wanted to be there and who didn't." But in her case, the student newspaper proved to be an ally. "They wrote this incredible article, saying that this kind of behavior is rude, it's not what we stand for. It opened up a conversation on our campus, with one set of students holding another accountable."
Peter Powers, dean of the school of humanities at Pennsylvania's Messiah College, cited a potential pitfall of inculcating first-generation and other students in a culture that's foreign to them: creating conflict for them when they return home. (That's especially true when "culture" is defined narrowly, as Bourdieu did, to mean the sort of classical music and literature that appealed to the French upper classes.) "It may look like just acquiring cultural capital to us, but it can create isolation and cognitive dissonance for them within their home communities," Powers said.
"If they start feeling, to fit in here I'm having to move too far away from my peer group back home," they may decide it's not worth it, and institutions may lose them, he said.   
John Beckford, vice president for academic affairs and dean at Furman University, in South Carolina, urged campus administrators to take the long view in judging their efforts to encourage students' cultural capacity.
For 40 years, he said, Furman has had a Cultural Life Program that requires students to attend a certain number of cultural events. (The program features an Expected Conduct page.) Every few years, Beckford said, campus officials discuss the program's effectiveness, behavior issues, and the like, and debate its value. Every time they have doubts, though, alumni surveys persuade them to keep it.
"Even though students may not appreciate it at the time, our alums say things like, 'I'm very glad I was forced to go to that opera recital, that I had to listen to that lecture,' " Beckford said. "It's part of the rite of passage, and it's a responsibility we have -- it's part of the process our kinds of colleges have in developing minds."