You have /5 articles left.
Sign up for a free account or log in.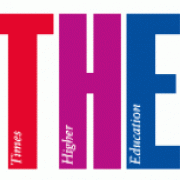 One of Britain's leading physicists will urge the countries of the Arab world to address "a general apathy towards science and freedom of thinking" -- a mood he believes is far too prevalent in the region.
Jim Al-Khalili, professor of physics and public engagement in science at the University of Surrey, will today deliver the inaugural Science and Civilization lecture, launched this year by the Council for Assisting Refugee Academics in celebration of its 80th anniversary and planned as an annual event. The address will offer his "personal and historical perspective" on "Science, Rationalism and Academic Freedom in the Arab World."
Born in Baghdad to an Iraqi father and an English mother, Al-Khalili was educated in Iraq until 1979. The accession to power of Saddam Hussein spurred his family to move to England when he was 16. He is now a high-profile writer and broadcaster, and his three-part BBC Four series "Science and Islam" fed into a 2010 book, Pathfinders: The Golden Age of Arabic Science, which has recently been published in Arabic.
In the medieval "golden age" that reached its peak in the 11th to 13th centuries, said Al-Khalili, Arab scientists "really started to look up and question the world around them. Back then, their faith was telling them, 'God has given you brains, go and understand His wonders and then come and better understand the words in the Koran,' as opposed to saying: 'I don't need to do any investigation, it's all there, mate, anything worth knowing is already written down.'"
A better understanding of this history, in Al-Khalili's view, might help the region to move beyond the idea of science as "a Western construct imposed on the Islamic and Arabic world.They were the top academics in the world a thousand years ago, so let's celebrate the fact that there was a time of freedom of thought and rational thinking, intermingled with their faith but not conflicting with it. It's something we see the Arab world struggling with these days."
Personal experience underpins this historical analysis. Growing up under Iraq's savage but secular Baath regime, Al-Khalili experienced an educational system based on rote learning but not "driven by any religious ideology. I certainly remember having a discussion with mates about evolutionary theory. They said, 'God made us out of clay and blew life into Adam and Eve,' so we traipsed off to our biology teacher to adjudicate and he said, 'No, no, evolutionary theory has been proven. That's just religious superstition.'"
Today, however, Al-Khalili sees "a general apathy towards science and freedom of thinking, which really does prevail in broad swathes of the Islamic world". He intends to use the lecture to explore "the climate that needs to change to allow for academic freedom."
The most obvious effect of this malaise is in the poor quality of research being conducted in the region. He said: "I get to review papers from the Middle East submitted to physics journals. And on the whole, because they don't have the resources and infrastructure, the quality is not like those from North American or European universities. So what do you do? Do you try to encourage the science by allowing this work to be published? You can't! There has to be a level playing field and quality threshold for publication in top journals."
On a more positive note, Al-Khalili has seen signs in the Arab world of a greater "acknowledgement that something is missing, and that science is more than just a driver for the defense industry or economic prosperity".
He pointed to developments such as the co-educational King Abdullah University of Science and Technology, built in the desert near Jeddah in Saudi Arabia, where many Western scientists have been parachuted in to teach. However, he added that KAUST was "an isolated bubble within a very conservative society.It's no good having these institutions for the select few if you don't engage the wider community."
When it comes to developing trust in science, Al-Khalili said that he puts great faith in science festivals and other forms of public engagement, which are exceptionally well developed in Britain but are only slowly beginning to take off in the Arab world. Initiatives such as a satellite Cheltenham Festival, scheduled to take place in Doha next year, were promising straws in the wind, he argued.
Cara, the charity being supported at the Times Higher Education Awards later this month, was set up in 1933 as the Academic Assistance Council to help scholars facing discrimination and violence under the Nazis. It continues to support refugee academics from across the world, including those threatened with murder in Iraq and others forced to flee the continuing violence in Syria, while also trying to build long-term academic capacity in countries where persecution has led to a brain drain.