You have /5 articles left.
Sign up for a free account or log in.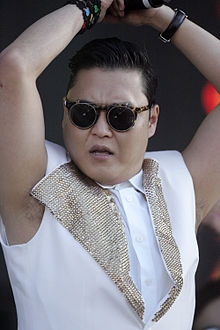 Korean pop singer Psy has emerged as an international phenomenon with his viral hit "Gangnam Style," but his influence is reaching beyond pop culture and into the classroom as many colleges and universities report first-ever waiting lists for Korean studies courses.
As K-pop merges with American pop culture, more students are interested in learning about the Korean culture and language. At Columbia University, where students in the East Asian studies major can choose to study Chinese, Korean or Japanese, Charles Armstrong, professor of Korean studies, is seeing tremendous growth in Korean language course enrollments, especially among students with no ties to Korea.
"The overall trend I've seen is where 15 years ago, or even 10 years ago, the bulk of interest in Korean studies was from the heritage community, it's now shifted to non-heritage students," Armstrong said. "Most of them, from what I've asked and seen, seem to get originally attracted to Korea through music and pop culture." ("Heritage" in language courses refers to those from families with ethnic or national ties to the country whose language is involved.)
More students are enrolled this fall in an introductory Korean study course than in a Japanese course, he said. Ten years ago, three times as many students would have been studying Japanese over Korean, he said. Still, Chinese courses continue to garner the largest enrollment numbers.
Between 2006 and 2009, enrollments in Korean language classes grew 19.1 percent, according to the most recent study from the Modern Language Association on enrollments in languages other than English. Korea is becoming a growing political and economic area of interest, said Rosemary Feal, the MLA's executive director, and students are gravitating toward a language that could lead to career opportunities.
At the University of Michigan, more students have expressed interest in Korean studies courses not only because they are more likely to be exposed to Korean pop culture, but because of the country's geopolitical status and economic growth, said Do-Hee Morsman, administrator for the Nam Center for Korean Studies. "The movement of development that pushed Korean on its trajectory is fascinating," she said. The university offered 23 Korean studies courses in the 2012-13 academic year, up from 14 in the 2007-8 academic year, she said.
Students at Brandeis University banded together to push for Korean language courses on campus after its peer tutoring Korean Language Table program saw a jump in the number of students who signed up tutoring. The students helped the university secure a grant from the Korea Foundation to offer an introductory-level Korean language class this year. The group's goal is to permanently endow a Korean language program on campus, said president Ku Jung, a senior majoring in economics.
Jung is hesitant to attribute the initiative's growing support to Korean pop culture's influence. But 20 more students came to the Korean Language Table to learn the language in the 2012-13 academic year, he said. The previous year, 35 students had signed up to be tutored. In the 2012-13 academic year, about 55 students asked for tutoring. "It's definitely an important part, but there's also a lot of people who are simply just interested in the language," he said. For example, many Korean-American students who were raised in the United States want to learn Korean so they can speak their parents' native language, he said.
Students at the University of California at Los Angeles who are interested in Korea but are intimidated by a language or history course can study the country's pop culture in "Korean Wave: Globalization of South Korean Popular Culture," an introduction to Korean popular culture. The course was launched this fall with 19 students and will again be offered in the spring and summer. If the university can find the right resources, the class could expand into a larger, lower-level general education course, said Lindsay Doung, student affairs officer in the Department of Asian Languages and Cultures.
"We wanted to offer students a course that had something that would spark students' interest," Doung said. Psy may be the most well-known Korean pop singer in America, but the course examines other Korean artists like musical acts Super Junior, Big Bang, SHINee and the Brown Eyed Girls, among others.
At the University of Illinois at Urbana-Champaign, the enrollment of non-heritage learners in one of the four levels of Korean language courses offered by the Korean Language Program has grown dramatically, said Jeeyoung Ahn Ha, program director. This fall, the non-heritage sections of Korean I and II are filled to capacity at 25 students, with more students on the waiting list. When Ha began working at the University in 2004, the classes attracted no more than 15 students each semester.  Many come to the program because they're intrigued by Korean movies or TV shows they've watched online, she said.