How to Say No to Students
McGill professor -- petitioned by students to extend a paper deadline -- makes them laugh while turning them down.
When Rex Brynen's political science students at McGill University petitioned him to extend the deadline on a key research paper for their course, he turned them down. But he managed to do so in a way that left his students at the Montreal university chuckling, and singing his praises all over social media.
The students had submitted a "royal petition" so Brynen responded -- as King Brynen -- in a way that illustrated the political rights of absolute monarchs. He offered reasons offered by many dictators over the years, blaming nature and political opponents, while also noting issues of justice (that it would be unfair to those who had already completed the assignment on time). Then he went on to offer a special bonus to all of his subjects: no work on December 25.
Via email, he said that the class has been enjoying the attention. "We've all been enjoying it," he said. "It just goes to show how fun teaching can be!"
Enjoy his letter below.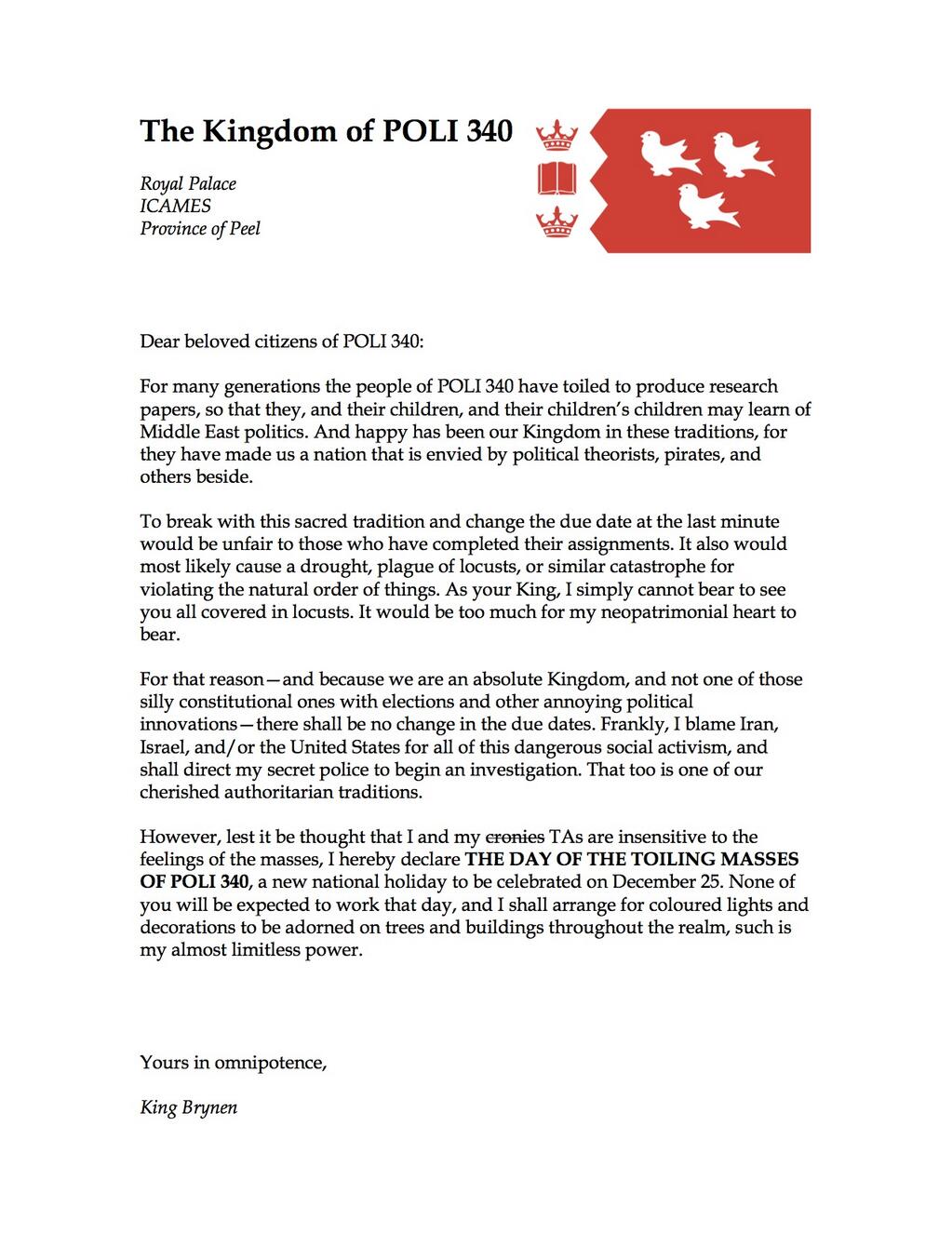 Topics
Job Categories
Related Jobs
Founded in 1871 as a school for teachers, Geneseo has evolved into one of the premier public liberal arts colleges in the country. Located on 220...
The University The University of Massachusetts Boston is nationally recognized as a model of excellence for urban public universities. The scenic...
Most:
Past:
Day
Week
Month
Year