Topics
Boosting skills and access are the aims of a new Portuguese-medium platform.
An online education platform in Brazil could become a major player in the competition for massive open online course students by tapping into a key emerging market.
Veduca was launched in March 2012 and provides online courses aimed at Portuguese speakers. The platform features video lectures from universities such as Harvard, Stanford and Princeton Universities in the United States and Oxford University in Britain, translated into Portuguese.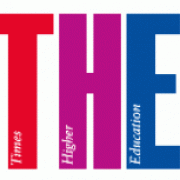 As only 2 percent of the 200 million inhabitants of Latin America's Lusophone-majority nation speak fluent English, most MOOC resources have been inaccessible to the bulk of the population, said Veduca founder Carlos Souza.
Veduca has had 3 million visits and has secured investments from Macmillan Digital Education and other investors totaling $1.3 million.
Content is free to access, as with major American MOOC platforms, but if learners want certification of their studies they must pay. Veduca users' certificates are issued by the Brazilian Ministry of Education, with students tested at one of 240 test centers nationwide.
Souza was in London in December for talks with Gordon Brown, former British prime minister and now United Nations special envoy for education, on spreading MOOCs to emerging markets. Souza is an aeronautical engineer by training and has worked in investment banking and marketing.
During a 2011 sabbatical from Procter & Gamble, Souza studied new business models and discovered MOOCs. "There was nothing like that in Brazil," he said.
About 17 percent of 18- to 24-year-olds in the country are in higher education, compared with an average of 33 percent across Latin America, he noted, adding that less than 10 percent of the population hold a university degree. Souza said: "In every industry when technology comes in, it shifts the power from the producer to the consumer. It has happened in many industries and it will happen in education."
Last November, Mr Souza and his 17-strong team opened what they claim is the first open online M.B.A. in Portuguese. The course is in engineering and innovation, and Souza said 7,500 people enrolled in the first 50 days. At least 500 have expressed interest in certification and 60 have begun to pay the $3,000 certification bill in installments, he said. The 12- to 18-month course covers eight disciplines in engineering and innovation, including finance, leadership and sustainability.
Veduca has plans to launch more courses in areas that are important to the Brazilian economy and are experiencing skills shortages, such as engineering, technology, oil and gas, and environmental sustainability. "To import talent doesn't make sense," he said.
The team are also developing new technology to optimize the platform for users and boost completion rates. Veduca's MOOC completion rate is about 7 percent, which Mr Souza claimed was still higher than the industry average of 3 percent.
The planned features will include algorithms that can pair students who are struggling with those who are doing well for peer-to-peer learning and create personalized learning plans for participants. On-demand tutoring will also be available.
Read more by
Related Jobs from Inside Higher Ed Careers
Albany State University - Albany
Grand Rapids Community College - Grand Rapids
Kennesaw State University - Kennesaw
Inside Digital Learning Articles
Today's News from Inside Higher Ed
Inside Higher Ed's Quick Takes
What Others Are Reading
Past:
Day
Week
Month
Year