Yeshiva's finances look bad, but some faculty members there do not despair.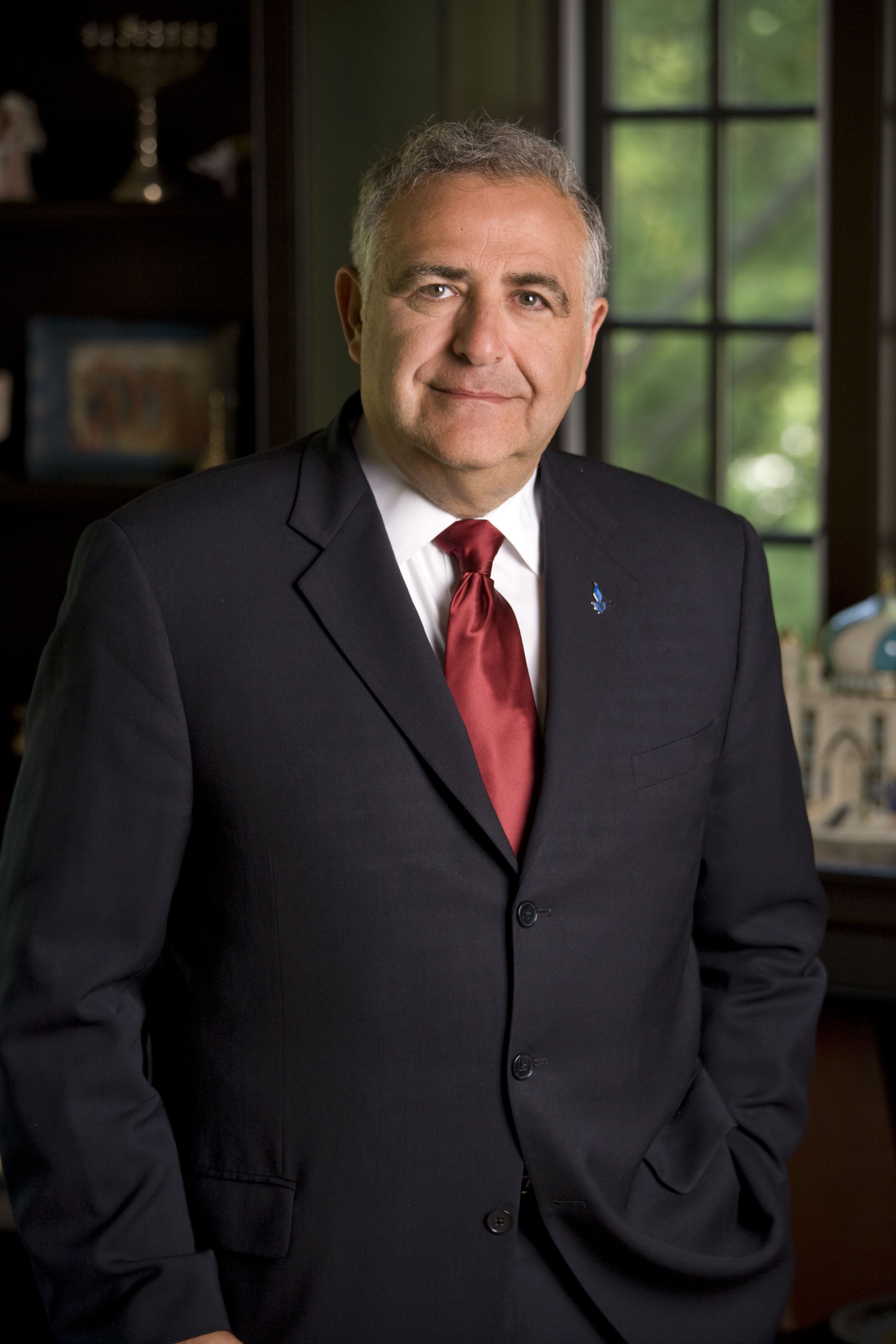 Yeshiva University's finances are a stunning list of headaches: a distracting $380 million lawsuit against top officials, a $60 million bank line of credit (for paying bills) that is secured by two vital campus buildings, and revenue shortfalls that just keep coming, including a deficit of $150 million last year alone.
With no immediate end to such things in sight, Moody's Investors Service has said bonds issued for Yeshiva – a highly respected Jewish university in Manhattan – are junk.
But administrators say they are working diligently to make the university sustainable, and some faculty, driven by the notion that the university is unique and has assets and a future beyond the eye-popping short-term math, believe the institution is or can eventually be solid.
Faculty have dealt with a half-decade of frozen pay – though they received a slight increase this year – and a decrease in the university's contributions to their pension funds. Faculty searches are in jeopardy. President Richard Joel is reportedly ready to sell buildings and cut programs.
Yet the university's official take is upbeat. Joel, who is only the fourth president in Yeshiva's centurylong history, once recalled touring the university's affiliated high school as a kid and seeing his father cry at seeing a place meant to "sustain Judaism in America."
The university administration, which declined to comment beyond a statement, portrayed Yeshiva's survival as a foregone conclusion despite the balance book problems.
"A YU education is deeply valued and desired – witness our 16 percent increase in first-time undergraduate student enrollment over the past two years – and there is no question that the University will be here for generations to come, fulfilling its unique and vital mission as it has for more than a century," the university statement said.
Yeshiva is really several institutions in one: male college students spend their mornings in rabbinical studies and afternoons taking typical college courses. A separate program for female students – who learn apart from males – is a daylong mix of regular college subjects and religious courses.
This mission brings in generous donor support and, obviously, fills a niche. But the niche may not be what it once was, particularly for male students. Without the broad anti-Semitism of decades past, Jews are welcome on more campuses than they were, and some institutions are adding amenities just to attract Jewish students.
"We're cool, we're in. Why do we need a golden ghetto?" said Yeshiva Professor Norman Adler, who was dean of Yeshiva's undergraduate college for decade. "Why do we need Yeshiva University?"
In a follow-up email, Adler answered his own question, "Because we are unique, because we are the source – as T. S. Eliot (the most important literary anti-Semite of the 20th century) would put it, we are the 'still point of the turning world.' "
Some prestigious institutions, like the University of Pennsylvania, have opened kosher dining halls just to attract Jewish students. Other institutions, like Queens College, part of the City University of New York system, are less prestigious than Yeshiva but also cheaper, so some Jewish students go there and take rabbinical studies on the side.
Still, Yeshiva's model may be preferable for some Jewish families, particularly parents of high-achieving female students, said Ruth A. Bevan, the director of Yeshiva's international affairs program. The party schools of the day are just not a good fit for the children of modern Orthodox parents.
"I don't think there is any Orthodox parent that wants put to his or her child into that kind of situation, so YU remains a haven, it's a safe environment for students to be in," Bevan said. "We don't have drugs, we don't have alcohol, we don't have staying out all night – that just doesn't happen at the university."
In this view, the worrisome finances are one thing, but the university will abide.
But, on paper, Moody's sees an institution without much liquidity, that relies on credit to support operations and with "severe cash flow deficits leading to financial resource erosion." A draft of Yeshiva's 2013 financial statements show the university spent $716 million last year -- a whopping $146 million more than it brought in, and a shortfall the size of some smaller institutions' entire budgets.
University officials told Moody's they expect an "equally poor performance" this year and at least three more years of shortfalls, which come on top of several years of previous shortfalls that average about 16 percent of the institution's operating budget. Moody's said the shortfalls were driven by operations at Yeshiva's Albert Einstein College of Medicine campus.
Moody's said the university's senior officials and board have a "new philosophy" designed to stabilize the finances, but the ratings agency is still going to look at the university again this spring and, depending on the administration's progress, could downgrade Yeshiva even further. Also, about 41 percent of Yeshiva's budget comes from grants and contracts, which are declining because of waning federal research dollars.
Yeshiva can fall back on its endowment, which for the time being is about $1.1 billion. (Yeshiva's investments famously lost $100 million to Bernard Madoff's Ponzi scheme several years ago.)
Analysts at Moody's worry particularly about cash flow at Yeshiva. As of last summer, the university had enough cash on hand to stay open for about 70 days. Besides that, it has $570 million in debt, including two lines of credit, most of which is secured by the dining hall and library, according to Moody's.
The university, an affiliated high school and officials of both have been named in a several-hundred-million-dollar lawsuit that alleges they are culpable in covering up the abuse of boys at the affiliated high school. The price tag of a big verdict isn't even the top worry, said a Moody's analyst, Karen Kedem.
"As it relates to the litigation, our main concerns are first and foremost on reputation and secondly on the amount of time and focus it takes from the concerted effort they are going to need to really come up with a turnaround plan for the university," she said. "The financial impact here is not the primary factor."
But some faculty feel Joel and others will be able to turn things around.
Professor Steve Fine, who leads Yeshiva's Center for Israel Studies, was around for the closing act of one Jewish institution, Baltimore Hebrew University, which eventually merged into Towson University. Fine said Yeshiva is in nowhere near the same place. While there's buzz about problems, Fine said he and others trust that Yeshiva's finances will be straightened out. So far, the finances are doing little to affect him or his students, he said.
"Our administration is having difficulties but they are decent and good people, which is a nice thing to be able to say, and they have worked hard to be able to protect the faculty," Fine said.
The Yeshiva Fine sees has the highest undergraduate enrollment in its history, sends students to graduate school and has huge fiscal assets – including the foundation, loyal donors and New York City real estate. 
"We are a top-tier university doing top-tier university stuff and it's their job to make sure that happens," Fine said of the administration.