Branch Campus Philosophies
British universities make different choices about their operations in Shanghai.
The early 20th-century heyday of the British presence in Shanghai left its most tasteful legacy on the Bund, with a strip of Beaux Arts and Art Deco buildings alongside the Huangpu river.
There is the former headquarters of the Hongkong and Shanghai Banking Corporation, now better known as HSBC. A little further along is the Waldorf Astoria Hotel, once the exclusive Shanghai Club for British residents – which meant no Chinese allowed. In the hotel, you can travel back in time to the 1930s with a drink in the Long Bar and, for British nostalgics, relive the days before the smoking ban by swallowing a few lungfuls of toxic air and coming out with your clothes smelling of cigarettes.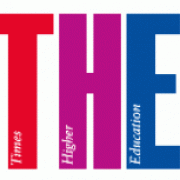 At night, the illuminated Bund is outshone by the glare of skyscrapers with giant video advertising flickering on their flanks, immediately across the Huangpu in Pudong.
But nowadays, another British presence is evident in and around Shanghai as China's economy and (to some extent) society opens up.
In 2004, the University of Nottingham opened a campus in nearby Ningbo. In Suzhou, a 23-minute train ride from Shanghai, the University of Liverpool has partnered with Xi'an Jiaotong University in a jointly run institution since 2006.
The University of Manchester also has a presence, with Manchester Business School's China Center in Shanghai. And there is the Sino-British College, an institution mentioned in the 1919 Treaty of Versailles in an earlier guise after it was seized from its German founders by the French. SBC offers British degrees in Shanghai from nine universities in the Northern Consortium of universities (NCUK).
Then there is New York University, which is scheduled to open its latest international "portal" campus in Pudong later this year. And Duke University plans to open its much-delayed campus in nearby Kunshan, a joint venture with Wuhan University, in the autumn.
\How do the different models used by the British universities work? And how do they stack up in terms of benefits to the universities, to students and to China?
Ian Gow is principal and chief executive of SBC, having formerly served as the founding provost of Nottingham Ningbo. "I would say that the British had come here to educate Chinese students and brought in international students to internationalise [their campuses]," he says, pinpointing the difference between the British and U.S. approaches.
"New York and others, this is part of their global strategy. Their first driver is to educate their [U.S.] students about China – that is how I see it."
He describes SBC, which has about 2,000 students, as a different model from Nottingham Ningbo and Xi'an Jiaotong-Liverpool University (XJTLU). While the last are "independent legal entities," SBC is "embedded" within a Chinese institution – the University of Shanghai for Science and Technology.
Chinese students at SBC study for British university degrees – taught at SBC on a franchise basis – after taking a foundation year to prepare. They can either spend their whole time in Shanghai or, if they can afford it, spend one or two years of the course at their British university. Around 350 Chinese students head to NCUK universities from SBC each year.
Nine of the 11 NCUK members are involved in the SBC joint venture: the University of Bradford, the University of Huddersfield, Leeds Metropolitan University, the University of Leeds, Liverpool John Moores University, Manchester Metropolitan University, the University of Salford, Sheffield Hallam University and the University of Sheffield. NCUK members Manchester and Liverpool have stayed out of the venture.
Gow estimates that over the past five years, SBC has been responsible for sending more than £70 million ($116 million) back to the NCUK and the owner universities, once franchise fees, tuition fees and living expenses for students traveling to the UK are taken into account.
A British Degree for a Lot Less
The benefit to Chinese students is that they are "getting taught entirely in English" and "getting a British degree for a lot less than they would in the UK," Gow says.
And the "benefit to Shanghai is of course that they want as many people [as possible] trained up in key subjects who are highly competent in English," he continues.
Gow sees the consortium approach as a potential model for other universities. "I believe that to be competitive in the future you need to be present in more than two or three major regions or sub-regions of the world," he argues. And he believes that "you can put a footprint on each continent if you are in a consortium… I would say that probably developing more than two overseas campuses on your own would be a phenomenal drain on your resources."
Nottingham, with its branch campuses in Ningbo and Malaysia, is not yet at that point. Ningbo, a city of 6 million, is separated from Shanghai by Hangzhou Bay – and is just a three-hour drive from Shanghai owing to a 22-mile bridge, opened in 2008.
Importantly, Ningbo is in a different province, Zhejiang, and is covered by a different provincial government to Shanghai.
Gow says: "I was asked if Nottingham should go to Shanghai or Beijing; I said no. It's a dogfight. You've got too many top universities in Beijing and Shanghai. There's only one [top university] in Zhejiang [Zhejiang University]."
Yang Fujia, the Chinese physicist from Ningbo who served as the University of Nottingham's chancellor between 2001 and 2012, was key to the university's establishment in the city.
Julie Sanders, vice provost (teaching and learning) at Nottingham Ningbo, says that having the university in the city "changes their mix – they like that. They feel life in the shadow of Shanghai is hard. And they have got this massive opportunity through the presence [of Nottingham]."
So what does being in Ningbo do for Nottingham? "When they first went into it, it was very much focused on opportunities to internationalise the student experience," says Sanders. But "the challenge remains getting the British students to flow out to China", she notes.
Sanders sees a shift in thinking, towards "a thought that being in China would change Nottingham – and that's now become the big driver. I think it is changing us."
Ningbo graduates now work in global corporations or start-ups, and return to mentor students. There will be "long-term gain as that alumni community matures", says Sanders. "They are fantastically loyal. They really identify themselves with Nottingham."
The campus is a joint venture between Nottingham and Wanli Education Group, a private company that runs Zhejiang Wanli University.
Library Books 'Must be Approved'
Chinese government rules prevent Nottingham taking money out of China. But Sanders says the venture "is about [the] long term and it's about relationship building for us. It will pay back in different ways, but in a very long-term sense."
In Chinese universities, a Communist Party secretary is the most senior official in each institution. What relationship does Nottingham have with the Party?
Sanders says that a Party representative is "part of the senior management board" at Ningbo. "I meet monthly with the Party. We talk through what I'm planning to do – any pressures that might put on them… It doesn't feel to me like a control mechanism. It does mean we have to talk," she continues.
While that does not affect academic content, she says, "we are in China – the books we bring into our library do have to be approved. They are approved and they go on to the shelves. But you do have to allow for that in your timings."
At Manchester Business School, about to add a Global M.B.A. program to its courses, Sherry Fu is regional director. The school's home in an office complex in Shanghai has an impressive entrance, where you are greeted by photographs of Manchester's array of Nobel Prize winners.
At the start of the China center, it was just her and a laptop, and many months of hard work. It is hard to avoid the conclusion that much of the center's success has been down to her local knowledge and networks.
Interestingly, Manchester Business School has a different legal structure – it is a "wholly foreign-owned enterprise". Which makes it easier for money to be transferred back to Manchester.
Gow sees one potential area of opportunity for universities and students that has not yet been tapped from the China campuses. He notes the far lower cost of fees and living in China. "You would have to say a get-up-and-go British or European kid might well look at Shanghai or Ningbo or Suzhou and get a good British degree at less than half the cost overall [than they would at home]. Plus they would learn Chinese – really learn Chinese."
You may also be interested in...
Today's News from Inside Higher Ed
Inside Higher Ed's Quick Takes