You have /5 articles left.
Sign up for a free account or log in.
As officials at Pitzer College in California watched the market collapse in 2008 devalue their endowment by nearly 15 percent, they made a radical and unique decision: stop spending.
President Laura Skandera Trombley had grown the endowment from $42 million to $102 million since she arrived in 2002.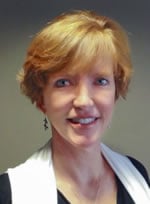 Then, "bang, it was gone," she said. During that bear market, she didn't want to spend the endowment -- which is essential to the college's survival -- if she didn't have to.
The college, part of the Claremont Consortium, decided not to spend any endowment money in 2009-10, even though endowment spending had made up about 10 percent of the operating budget, or about $4.6 million of a $46 million budget in 2008-9.
Instead, Pitzer found $950,000 to cut from the budget in the last half of the 2008-9 budget year and then repeated those cuts in 2009-10. Pitzer also raised tuition by 4 percent, which brought in about $3 million.
"We did not have to eliminate staff or stop faculty searches," Trombley said. "We decided to do everything we could to conserve other expenses, but we would protect the human capital."
Starting in the 2010-11 budget year, the college over three years increased its endowment spending to the rate it had been. 
As a result of this approach, the college's treasurer, Yuet Lee, said the Pitzer was able to protect its endowment, which is now worth about $120 million. If the college had kept spending during the depth of the recession, Lee said the college would have about $14 million less in its endowment.
"One of the emphases was to not spend and allow the recovery to happen," Lee said.