Topics
Universities in Switzerland have grown research reputations by recruiting top scholars worldwide, but country's recent anti-immigrant vote endangers financial support from Europe.
When England's highly successful football (soccer) clubs were subjected to a five-year ban from European football competitions starting in 1985, the damage to their international competitiveness arguably lasted for at least another decade.
At the Swiss launch of the European Union's Eighth Framework Program for research, Horizon 2020, held in January at the country's second largest football stadium, the European Research Council was described as the "Champions League" of researchers.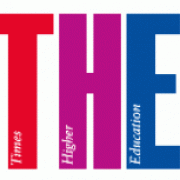 But Swiss-based researchers are now banned from applying to it because the European Commission has made the nation largely ineligible for EU research funding. This move came in response to the Swiss government's refusal to sign an EU protocol on migration after voters in a national referendum in February approved immigration quotas.
While Switzerland's football teams struggle at the European level, its researchers excel. According to Máire Geoghegan-Quinn, the EU Commissioner for research, innovation and science, Switzerland's overall success rate under the EU's previous Seventh Framework Program (FP7) was "significantly higher" than the EU average.
"But you [Swiss] really shine when it comes to winning ERC and Marie Skłodowska-Curie grants," Geoghegan-Quinn added, noting that Swiss institutions host about 300 holders of ERC grants worth a total of more than €540 million ($750 million).
Switzerland's prowess was amply demonstrated in January, when the latest ERC grant announcement outlined its consolidator grant winners. Swiss-based researchers' share of the grants was exceeded only by those from Britain, Germany, France and the Netherlands. That success is due, in part, to Switzerland's push to lure the best scientists from around the world with the promise of ample funding, superb facilities and a high standard of living. This is reflected in the fact that of the 22 consolidator grants Switzerland won, just eight went to Swiss nationals. Only Britain had a comparably low proportion (27 out of 62) of its own nationals among its grant winners.
The top two Swiss institutions in the 2013-14 Times Higher Education World University Rankings, ETH Zürich (14th globally) and the École Polytechnique Fédérale de Lausanne (37th), both score extremely highly for their large proportions of foreign academics, students and collaborations. According to Ralph Eichler, president of ETH Zürich, 70 percent of his faculty are non-Swiss, as are 65 percent of Ph.D. students and 35 percent of master's students.
"A small country can survive only by having the best talent. I tell politicians that ETH takes the best academics in the world and that they should be proud that 30 percent are Swiss!" he said.
Immigration Anxiety
But Swiss anxiety about the level of immigration across society has been rising and, in a national referendum in February, the imposition of quotas on immigration was approved by the narrowest of margins. The Swiss government reacted by declining to sign a protocol that would have removed limits on Croatians' ability to move to Switzerland.
Although Switzerland is not a member of the EU, its participation as an "associate country" in many of its programs, including research, requires it to abide by certain EU rules and principles, such as the free movement of labor.
The European Commission reacted to Switzerland's move by postponing talks on its associate status for Horizon 2020. At the January launch event, Geoghegan-Quinn had said that she "fully expected" such talks to happen in time for the first grant agreements in the autumn. Then, on February 26, the commission confirmed that Switzerland would not be an "associate country" during 2014, at least.
The Swiss government responded by claiming that it would be "counterproductive to limit Swiss cooperation" given that it "contributes substantially to the positioning of European research as a whole." It said that it was continuing to work toward a "political solution" and advised its researchers to have their ERC applications read for submission when the impasse is broken.
But the commission is not sounding conciliatory. László Andor, EU commissioner for employment, social affairs and inclusion, told the European Parliament that further negotiations would be put on hold until Switzerland signed the protocol on Croatian free movement. "This core principle of the free movement of persons is a cornerstone of our relationship. It is a fundamental right. It is not simply 'negotiable,' as some tend to believe," he said.
That last remark might be read as a reference to Britain's Conservative Party, which has indicated a desire to negotiate limits to immigration from the rest of the EU if it wins the next general election in 2015. Since Britain hosts by far the most ERC grant holders thanks to its similar policy of recruiting top international researchers, a ban might be expected to be just as serious for the UK as it is for Switzerland.
Damage Assessment
But would it really be as damaging for either country's universities as the 1980s football ban was for England's football clubs?
There is scope for exceptions to the ban to be made in specific calls, and a bilateral agreement with Switzerland could be drawn up, as with the U.S. National Institutes of Health. Swiss institutions can still participate in and even lead multipartner European projects if they bring their own national funding. However, their participation will not count toward fulfilling the requirement for the partner institutions to be drawn from at least three countries within the EU or associate members, potentially making them less-attractive partners. The country will also have only limited rights to take part in the Marie Skłodowska-Curie Actions programs, which support researchers' development and training through "worldwide and cross-sector mobility."
But it is the ban on hosting new ERC grant holders that has caused the most trepidation. The concern is not primarily financial. Although Switzerland won €1.8 billion ($2.5 billion) from the last framework program, it paid in €1.6 billion ($2.2 billion). Many observers assume that if an agreement with the EU cannot be reached, the money Switzerland would have contributed to Horizon 2020 – which a commission spokesman said would be "significantly more" than €1.6 billion – will be used to top up its domestic research budget and fund its involvement in multipartner projects, as was the case before it became an associate country in 2004. Indeed, this month the Swiss National Science Foundation announced that it would fund high-quality ERC applications from its own coffers during 2014.
But the badge of international excellence signaled by an ERC grant might be harder to replace. Peter Erni, director of Euresearch, Switzerland's national advice center on European research participation, said that if the country were excluded from the ERC, which he also called the "Champions League," it would be "rather difficult for Switzerland to profile itself at the scientific top world level." This could have negative consequences for its ability to attract top international talent.
Eichler agreed, describing Switzerland's exclusion from ERC grant calls as "sad."
He said that he also feared that the current uncertainty could dissuade some international researchers from moving to Switzerland. However, he noted that no one had yet left ETH or had refused an offer to join the institution because of the referendum decision.
Eichler also felt sure that, whatever happened, academics and their spouses would be exempt from the immigration caps, which must be implemented within three years – although he feared that the unmarried partners of academics could encounter problems.
Gisou van der Goot, a Dutch professor of molecular biology at the École Polytechnique Fédérale de Lausanne, said that the anti-immigration signals sent by the referendum decision might put some foreign researchers off the idea of working in Switzerland. However, she argued, if academics reflected on the rise of anti-immigration feeling across the EU, they would quickly conclude that Swiss attitudes were relatively mild.
Van der Goot also doubted that anyone already in Switzerland would be in a hurry to leave. "The reputation of science in Switzerland is really good," she said.
"The ERC has existed for only seven years. It allows people to do things they couldn't do before, but it hasn't changed the landscape of science in most places. Funding for science in Switzerland is much better than in other places, so even without the ERC I think it will remain one of the best places in Europe to do research."
Eichler agreed. "Domestic funding will remain generous by international standards and that will remain so unless other [punitive] measures the EU takes in the future [cause] our economy to go down," he said. "Then, of course, we would have a problem."
Today's News from Inside Higher Ed
Inside Higher Ed's Quick Takes
What Others Are Reading
Past:
Day
Week
Month
Year