You have /5 articles left.
Sign up for a free account or log in.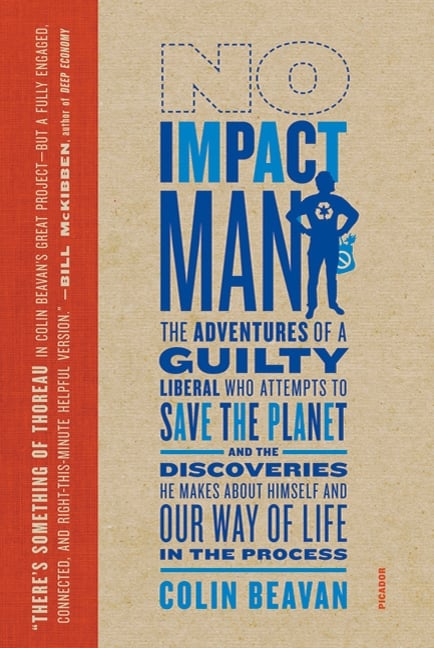 There's plenty of disagreement throughout academe regarding the books colleges choose for common reading programs, in which incoming students are assigned something to have read before their first term begins. The National Association of Scholars refers to the selections as "beach books" in an annual report, referring to their increasingly "unchallenging" content.
But the NAS, which advocates for a traditional college curriculum, and academics generally agree that such programs have value; less than a study of literature, they're a tool to boost students' critical thinking and social skills during the transition to campus.
But at Purdue University, faculty members and administrators are fighting over whether a common reading program is worth maintaining, after professors protested officials' unexpected winter-break decision to immediately eliminate the program.
At a University Senate meeting Monday afternoon, the chair of the senate's steering committee, David A. Sanders, presented a proposal to restore Purdue's five-year-old common reading program. Many faculty members were supportive of the measure, he said, which will be put up for a vote next month.
"I think it creates a community of scholarship," Sanders said. "Those sorts of values, of seeing education as more than career training, are diminishing in higher education, and I think they're well worth preserving."
But $75,000 is apparently too high a price, as Purdue President Mitch Daniels decided in December to nix the common reading program and save the cash. The cuts would help the student success office ease a recently announced 2 percent state budget cut that also led to the elimination of one staff position.
"I think this news put the entire campus on heightened status concerning spending," Jared N. Tippets, director of student success at Purdue, said in an email.
Purdue students gave mixed feedback on their interest in the program, which during the fall term typically includes group discussions, presentations and visits from the selected author. (A majority of students said they complete the reading, on which they're not tested.) But it's difficult to say how much they may have benefited from it.
"We agree that common reading programs, if implemented correctly on campus, can have a nice contribution to the academic focus on the new student experience," Tippets said. "Like all common reading programs, [Purdue's] had its strengths and weaknesses."
But at Monday's senate meeting, the Journal and Courier reported, Daniels suggested that the program's supporters gather some data to counter his decision.
"Let me put it this way: no one produced any evidence it was having great success," Daniels said. "The common reading program is really being replaced by things that we think will be more valuable to incoming students."
The program will be replaced in incoming student orientation with programs on student integrity, research skills and financial literacy, Daniels said, as part of an orientation redesign intended to provide what Tippets called "a stronger academic focus."
Despite the lack of data measuring the benefits of such a program, the skills it is designed to instill – critical thinking, willingness to interact with a diverse group of people, good study habits, involvement in an intellectual community – are all considered valuable in higher education.
Ashley Thorne, director of the Center for the Study of the Curriculum at NAS and author of its report on common reading assignments, said "it's a shame" that Purdue is canceling its program.
"One thing we've noticed here at NAS is that colleges seem to be trying to supplement a missing common core curriculum that students no longer receive," Thorne said. "Across the campuses, they aren't doing the same courses, they're not reading the same books. So colleges want to give them something common intellectually…. This is a chance to do that."
However, NAS has noted that, despite the expectation that colleges will choose a book based on their individual values and missions, most campuses choose works of "mass appeal."
In its most recent report, NAS found that in the 2012-13 academic year 97 percent of colleges chose books published in 1990 or later; politically themed books abounded; very few campuses chose classics; and one book was by far the most popular (The Immortal Life of Henrietta Lacks, which Purdue selected that year, about a poor woman working on a tobacco farm whose cells were used for research without her knowledge).
"We think that common reading programs are a great opportunity, but in most cases, a missed opportunity," Thorne said. NAS recommended in its report that colleges choose books that are more intellectually challenging, were written in earlier eras, and explore important theories other than the ever-popular alienation and oppression (for example, courage, redemption and self-sacrifice).
Most of the disagreements over common reading programs have to do with a particular piece of writing, not with the program itself, said Mary Stuart Hunter, associate vice president and executive of the National Resource Center for the First-Year Experience and Students in Transition at the University of South Carolina.
In 2002, opponents failed to block the University of North Carolina at Chapel Hill from assigning Approaching the Qur'an: The Early Revelations. The next year, UNC assigned the equally controversial Nickel and Dimed: On (Not) Getting By in America.
And just this month, the South Carolina House of Representatives refused to reverse a $52,000 retaliatory budget cut at the College of Charleston, which a legislative committee added after the institution assigned Fun Home, a critically acclaimed memoir by a lesbian, as freshman reading. The House also denied the University of South Carolina, Upstate more than $17,000 in funding for required reading programs after campus officials assigned Out Loud: The Best of Rainbow Radio, about the state's first LGBT radio station.
Controversies aside, common reading programs are spreading, Hunter said. Common practice is for a committee of professors, staff and administrators to choose the book for the institution.
(Note: The above paragraph has been corrected to reflect that Sanders is not a member of Purdue's common reading program committee.)
"It had been a successful process in the past, and then all of a sudden, it was more or less canceled," he said. "At a place like Purdue, the students can become very entrenched in silos. Engineering vs. science vs. the liberal arts…. This is a great opportunity to bring them in from the very beginning."