You have /5 articles left.
Sign up for a free account or log in.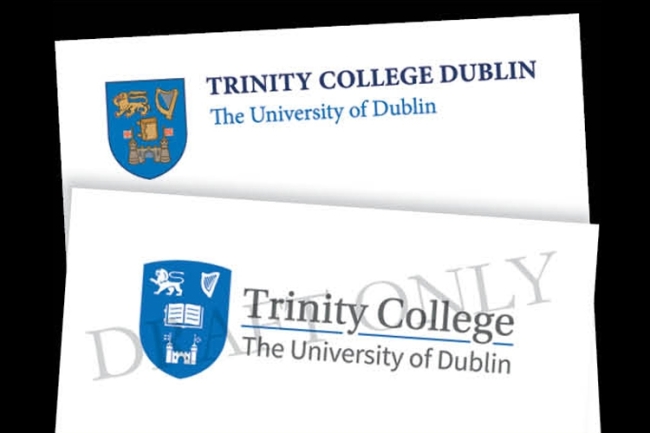 It has been called "bland" and "corporate," its colors "anemic" and its design drained of meaning. For Trinity College Dublin, a major overhaul of its official logo has not gone entirely to plan.
But after the proposal drew strong resistance from academics and students at a town hall meeting this month, Trinity College provost Patrick Prendergast has insisted that the institution will not push ahead without public backing and said "significant change" might be needed. "It's not a matter of just tweaking the one presented. Absolutely not," he told Times Higher Education.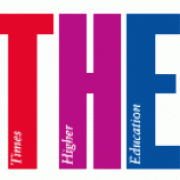 The draft logo is part of Trinity's "identity initiative," a project launched a year ago with a budget of €100,000 ($138,000) and intended to tidy up a "fragmented" visual identity caused by the use of hundreds of different logos and a range of name variants across academic and administrative departments.
The proposed rebranding refers to "Trinity College, the University of Dublin" – replacing the current "Trinity College Dublin, the University of Dublin". The change is intended to emphasize Trinity's status as a university, particularly among prospective students, while eliminating the double use of the word "Dublin," Prendergast explained.
However, the legal name of the institution – the College of the Holy and Undivided Trinity of Queen Elizabeth near Dublin – will not change, and Trinity College Dublin will remain in use for scholarly publications. 
In addition to the name change, the logo's proposed new shield would remove the original five-color scheme featuring blue and gold – a combination consultants felt was too closely associated with budget brands such as Ryanair and Ikea. 
In its place, a simple blue and white scheme reveals three elements from the existing shield – a harp, a lion and a castle – while the fourth, a clasped Bible or book, is replaced with an image of an open book taken from a separate university shield.
But critics say the proposed changes are an attempt to fix something that isn't broken.
"I think it looks flat and corporate and bland," said Brian Lucey, professor of finance in Trinity's School of Business. 
"It looks very washed out and very anemic to me," said Trinity pro-chancellor John Scattergood, adding that the attempt to combine elements of separate shields "drags all the meaning out of them." On the logo name proposal, he added: "This is all about recognition and I don't think there's a problem with recognition. People recognize Trinity College Dublin."
As for the association with budget brands, the original Trinity crest "is no more similar to Ryanair than it would be to a symbol in Chinese", said David McConnell, a professor of genetics. 
Public feedback on the new design is due by the end of April, but Prendergast said that a final decision would not be rushed. "We're going to take the time to do it right," he said.