A Saudi princess has attacked the flagship university set up by her own uncle, the king of Saudi Arabia, as a "disaster" because it does not educate enough local students.
Basmah bint Saud bin Abdulaziz Al Saud told Times Higher Education that her country needs to embrace mass higher education rather than bringing in Western scholars to educate an "elite" – a model she claims is used by the King Abdullah University for Science and Technology (KAUST), which started teaching in 2009 backed by a $10 billion endowment from the monarch himself.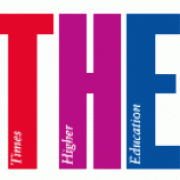 Princess Basmah lives in London and has called before for legal gender equality in the kingdom, where women are banned from driving and must be accompanied in public by a male chaperone. Educated in the UK, Switzerland and Beirut, she is the daughter of King Saud (and reportedly his 115th and last child), the elder brother of the current king, who ruled from 1953 to 1964.
At a conference on Gulf education held in London she told Times Higher Education that KAUST was for the "elites of the elites of the elites of the elites – of not even Saudi Arabia."
The graduate institution has set up a generous scholarship program to attract foreign students and has managed to draw in international faculty, reportedly using top salaries and in some cases tailor-made labs. It was set up by the king with the aim of rekindling science and learning in the Arab world, and is free of many of the discriminatory laws against women in effect in the rest of the country.
But Princess Basmah asked why the university was not educating more Saudis. "It's a disaster… you see Japanese and Chinese coming to learn in Saudi Arabia and the Saudi Arabian [students] have no … right to go there," she said – adding that those Saudi students who did attend were still drawn from a tiny elite.
Brian Moran, dean of graduate affairs at KAUST, countered that at the university's most recent commencement ceremony in December last year, 37 percent of the students were Saudis.
Speaking during a debate at the Gulf Education Conference 2014, held last month, Princess Basmah also argued that the region was going "backwards" by attempting to attract more scholars from abroad. Instead, the Gulf should use "the people that we have" and that there were "beautiful minds in our countries that we [do] not recognize."
She claimed that the West had a commitment to an equal education for all citizens that was lacking in the Gulf. "Educate the masses, this is where everybody should start," she said.
But asked by Times Higher Education if her rhetoric about equality meant she believed men and women should be educated on campus together in Saudi Arabia, Princess Basmah said that this segregation was "not an issue at all."
She said she was calling for "equality to learn for both sexes in the same way, the same manner, the same subjects, the same opportunities, that's what I was talking about – I was not talking about having both sexes together." She added that universities for women in Saudi Arabia were "much better" than those set aside for men.
Topics
Related Jobs
Prairie State College is a richly diverse community college located 30 minutes south of Chicago. The College serves over 5,000 students through its...
The University of Puget Sound is an independent residential undergraduate liberal arts college with selected graduate programs building effectively...
Most:
Past:
Day
Week
Month
Year
Loading results...