Failure to meet language proficiency requirements forces some students in Brazil's international science program to go home.
More than 100 students on Brazil's flagship study abroad program for undergraduates and postgraduates, Science Without Borders, have been told to return home for failing to reach entry requirements including English proficiency.
The students were sent to universities in Canada and Australia as part of the government-backed academic exchange after the program was oversubscribed in their first-choice destination of Portugal.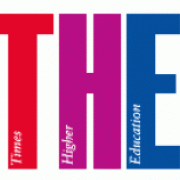 Members of that cohort have accused Capes, the Brazilian Federal Agency for the Support and Evaluation of Graduate Education, of breaching contracts by calling them back to Brazil early.
According to some students, those given placements in the U.S. Britain, Australia, Canada, Republic of Ireland, Italy, France or Germany were afforded an extra six months for language tuition after being reassigned from Portugal, where English-language proficiency was not necessary.
Tais Oliveira, an undergraduate, who was recalled from the University of Toronto, said she received notice in March that she had to return to Brazil, despite a prior agreement that her placement would include English language classes until April. Oliveira, a student of mining technology at the Federal University of Pampa in Rio Grande do Sul, was among a group of students who protested the Science Without Borders decision in front of Toronto's City Hall last month.
The scholars also wrote an open letter to Brazil's foreign ministry asking for help in overturning the request to return. "We had expected to study English and do an internship and some disciplines at the university," Oliveira told Times Higher Education. "But all of this was taken from us without any respect.
"Capes was at fault for not keeping in touch with the Canadian Bureau for International Education, for playing with 80 lives, for being disorganized and inefficient and for making a sudden summons and breaching contracts."
A total of 110 students were told to return to Brazil, including 80 in Canada and 30 in Australia. The demand has left many in limbo as they await grants to travel, and many face fines for canceling accommodation and mobile phone contracts. Back home, few academic options remain open, since courses have already started in Brazil.
According to reports, each student participating in Science Without Borders has already received more than £7,000 ($11,700) in grants for flights and health insurance for the exchange.
A Capes spokesman confirmed that 110 students would have to return from Canada and Australia, but added that more than 3,000 of those who had been redirected from Portugal would be allowed to "remain abroad to pursue their academic activities."
He added that the students being sent back to Brazil "did not reach the minimum requirements set by the universities to undertake academic courses."
"These requirements are not homogeneous and vary according to the course area, the student's academic record, and language proficiency," he said.
"All fellows will be able to participate in other rounds, provided they are for different scholarships to those they have already enjoyed."
The Science Without Borders academic mobility program was launched in 2011 with the aim of sending 101,000 Brazilian students to institutions abroad. It is estimated that UK universities will host 10,000 students under the scheme between 2012 and 2016.
But the program has not been without its challenges. In August 2012, about 130 students took places at institutions in the U.S. instead of Britain after they failed to meet language requirements set by the UK Border Agency. And last year, there were suggestions that Brazilian education authorities were including students on other scholarship programs in the Science Without Borders program in order to meet targets.
Oliveira said her experience had left her feeling that "Brazil will continue to be an emerging country and a Third World country when it comes to education."
"We left our lives, research groups and graduation in the hope that we would develop as professionals, many of us believing that our country was 'falling into place' [as a developing nation]," she said. "But we return in the same academic situation as we left Brazil.... We don't have language proficiency after a three-month course, we have no internship because it was discontinued without any notice, [we are] without undergraduate disciplines and totally disillusioned."
Today's News from Inside Higher Ed
Inside Higher Ed's Quick Takes