You have /5 articles left.
Sign up for a free account or log in.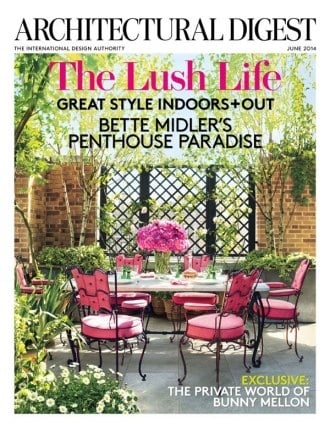 Architectural Digest. Wired. Gourmet. Popular magazines and producers of high-quality content, of course -- but educational providers?
In a way, yes, if their publisher, Condé Nast, and its partners and backers fulfill their vision in the months to come.
Under the project, Condé Nast publications will team up with universities to create a set of accredited certificate programs and eventually master's-degree programs (with the colleges and universities, not the magazines, as the "institution.") Condé Nast writers and editors will contribute subject matter expertise and the publisher will provide some financial backing to the partnerships.
The institutions and new academic programs (which will include both interactive online content and in-person elements) have not yet been identified, but discussions with universities are under way with the goal of launching the first programs in fall 2015. The aforementioned magazines are likely to be involved in the first programs to get off the ground, but other Condé Nast publications (which include The New Yorker, Vanity Fair, Allure and Golf Digest) could also participate. 
The initiative is the latest backed by University Ventures, a New York-based fund that since 2012 has sought to drive innovation in traditional higher education not by "disrupting" it from the outside but by encouraging it from within.
"We're not the barbarians at the gate," says Daniel Pianko, a managing director at University Ventures. "A lot of the pure disrupters out there don't seem to understand the importance of 1,000 years of history. Our approach is, how do you work within the construct that has that history and immense consumer acceptance, and innovate within that."
University Ventures' role in the new initiative is through a company called Qubed, which will help its partners (in this case Condé Nast and the universities it collaborates with) market and manage the hybrid academic programs they build. Neither University Ventures nor Condé Nast was willing to discuss the size of their financial investments.
University Ventures has invested in another company, Synergis, that fills this role for online programs in much the same way that companies such as 2U, Academic Partnerships and Deltak do. Qubed aims to do the same things with programs that are a mix of online and in person, says Pianko.
The Condé Nast project was an intriguing first partnership for Qubed, Pianko says, because of the opportunity to "bring incredibly strong consumer brands into education and connect them with strong university brands to build consumer experiences commensurate with the quality of those brands."
The quality and potential success of the initiative will be hard to judge until the university partners are identified, of course, but "picture a business innovation program created with Wired, or having students work with leading designers and architects through a program with Architectural Digest," he says.
Jill Bright, chief administrative officer at Condé Nast, called the partnership a "natural next step" for a publishing company where many editors serve as adjunct instructors in their fields, and the magazines' employees share their content expertise at conferences and events.
She and Pianko envision the Condé Nast writers, designers and other experts serving as guest lecturers, among other things. "We'll be looking for the best ways to bring that expertise into the classroom," says Pianko.
As might be expected, the publishing company has multiple goals, some more philanthropic than others. "We have a very strong interest in being part of developing the next generation of talent," says Bright. "It is an opportunity to introduce our brands to new audiences by creating something that's unique in an educational setting."
She adds: "We think our brands have far-reaching influence, and would like to use that in positive way to educate people."