You have /5 articles left.
Sign up for a free account or log in.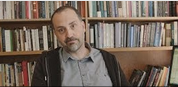 In the spirit of Jimmy Kimmel's "Celebrities Read Mean Tweets," a Canadian university's student newspaper posted a video this week that features professors reading aloud unflattering reviews from the website Rate My Professors.
Professors rarely become celebrities. But they're often accused of taking themselves too seriously. The Peak, the student-run weekly newspaper at Simon Fraser University, a 35,000-student public research university in British Columbia, sought to have the university's faculty engage in some self-mockery.
The newspaper's staffers selected which Rate My Professors comments the professors would read, said Alison Roach, coordinating editor of The Peak. "We wanted them to be reading something that was self-deprecating without being super harsh," Roach said.
One professor read a review saying, "She will mock your aspirations then cackle over the remains of your spirit."
Another comment was: "Good lecturer, ugly shoes." The camera panned to take in a row of Crocs.
Roach said the video had received more hits than anything else the newspaper has produced this summer. After being posted on YouTube Tuesday, the segment has racked up more than 50,000 views.
Steve Collis, an associate professor of English at SFU, appeared in the video. His review: "Bah, I found this course to be tediously boring and Steve was useless. Although he is a very nice guy."
Collis said he discovered Rate My Professors 15 years ago, when his mother alerted him that he had notched a much-coveted chili pepper, which indicates a professor's "hotness." He doesn't put much stock in the online reviews, and neither do his colleagues, he said.
"It's probably inevitable with the Internet that that kind of stuff is going on – it's going on in any sector you look at," Collis said. "I've asked students if they take it seriously and they mostly don't… they know it's mostly a revenge mechanism."
He said he was somewhat troubled, though, by the way in which Rate My Professors "reduces one's education to a cafeteria consumer-style service industry, like TripAdvisor."
"I don't know if that's the best way to judge an education," Collis said.
Roach said The Peak intended the video to "show how ridiculous" the online comments were. Several of the comments that appear in the video are riddled with grammatical and spelling errors. One simply reported: "boring."
Brandon Hillier, the student newspaper's multimedia editor, shot and edited the video. He said he didn't expect the segment to gain attention beyond Simon Fraser.
A few reasons may account for its surprising popularity. The video's humor derives in part from seeing professors "take themselves down a notch," Collis said. The inanity of the comments provides another source of amusement.
The English professor attributed the segment's popularity, however, to its clever reworking of Jimmy Kimmel's popular "Mean Tweets" meme. "Our culture really enjoys the retreading of a joke we already know with a twist or different context," he said.
Several professors declined to appear in the video, Roach said.