You have /5 articles left.
Sign up for a free account or log in.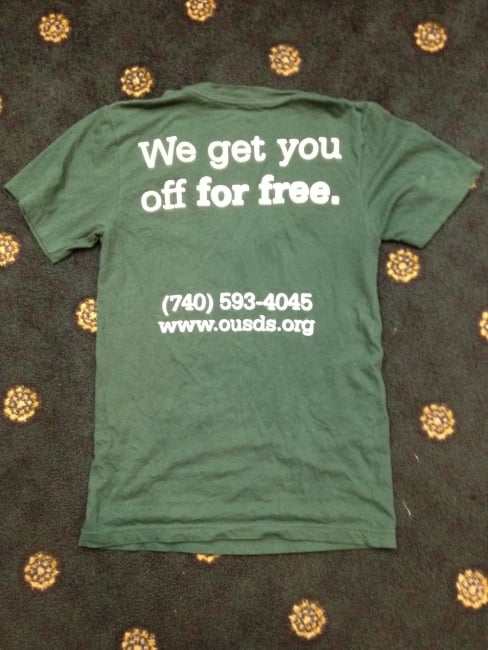 WASHINGTON – The Foundation for Individual Rights in Education filed four lawsuits Tuesday, alleging that three state universities and one community college maintain unconstitutional speech codes and have restricted the free speech of students and faculty members.
The lawsuits – filed against Chicago State University, Citrus College, Iowa State University and Ohio University – are the start of a larger campaign that FIRE is calling the Stand Up For Speech Litigation Project. For every lawsuit FIRE wins, whether through a ruling or a settlement, the organization will sue another college.
FIRE had previously, and with less fanfare, brought lawsuits against Modesto Junior College and the University of Hawaii at Hilo for blocking students from passing out copies of the Constitution. Those lawsuits were a "dry run" for the project, said Greg Lukianoff, FIRE's president.
"Our goal is nothing less than ending the generation-long scandal of campus speech codes, once and for all," Lukianoff said.
From small, designated "free speech zones" to restrictive dress codes, campus speech codes have long been a contentious issue, with many of the codes being successfully challenged in court. FIRE officials said they decided to move forward on the project when they grew tired of relying on public embarrassment to try to encourage colleges to change. "We're no longer achieving enough by fighting in the court of public opinion," Lukianoff said, adding that nearly 60 percent of public colleges still have "highly restrictive" speech codes. "We're happy to help these students, but we're sad that it came to this."
While FIRE officials have spoken out against speech limitations at private colleges, citing the principles of academic freedom, the organization is focusing its litigation on public universities, which are covered by the First Amendment. FIRE retained Robert Corn-Revere, a First Amendment lawyer, as counsel for the students and faculty members participating in the lawsuits, and announced all four lawsuits at once during a press conference at the National Press Club on Tuesday.
"They're trying to make a big splash," said Michael Olivas, the William B. Bates Distinguished Chair of Law at the University of Houston. "Though I'm not sure if the world's really any safer by virtue of this action."
Making a big splash is an important part of the project, FIRE said in a statement, with the group hoping to generate "widespread media coverage," greater First Amendment awareness, and legal precedent by winning the first few lawsuits.
The lawsuit at Chicago State alleges that the administration is using a cyberbullying policy to censor a blog called the CSU Faculty Voice, which details alleged mismanagement at the university. The university had previously demanded the blog be shut down.
At Citrus College, a community college in California, the lawsuit alleges that the college threatened to kick a student off campus for speaking to another student about a petition protesting the National Security Agency. The student was outside Citrus College's "free speech zone," an area, FIRE said, that accounts for just 1.37 percent of the campus. The college was already forced to eliminate such zones as part of a settlement in 2003.
The lawsuit at Iowa State alleges that the school "manipulated its trademark policy" to not allow the continued use of the ISU cardinal mascot in a T-shirt designed by the campus chapter of the National Organization for the Reform of Marijuana Laws. Erin Furleigh, one of the student plaintiffs, said she was hesitant to resort to legal action, but was left with no other option after all attempts to handle the conflict internally, including submitting several other designs, failed.
"We're little students and they're big university officials, and it can be intimidating," Furleigh said. "We approached FIRE just to ask, 'Are we really wrong here? Because I feel bad, and I don't think that I should feel bad.'"
John McCarroll, an Iowa State spokesman, said the university has not seen the lawsuit, but it will file a response with the court once it has.
"Student organizations at Iowa State University have the right to express their views, but they can't attribute those views to the university," McCarroll said. "Iowa State has the right and obligation to manage the use of our university trademarks."
Another T-shirt fracas led to the lawsuit at Ohio University. The university, Corne-Revere said, ordered members of Students Defending Students, a group that helps students accused of campus misconduct, to stop wearing shirts featuring the slogan "We get you off for free."
"Officials at the school took this action, despite the fact that the Supreme Court held 43 years ago that the First Amendment protects clothing with crude political slogans," he said. "In that case, it was a jacket urging an anatomically improbable act involving selective service."
In a statement, Ohio University said that it never directed any students not to wear the T-shirts, but that some administrators did suggest to the group that the shirts "might inhibit their efforts to serve other students" – an exchange the university feels was an appropriate and open discussion.
Olivas, who also serves on the American Association of University Professors litigation committee, questioned FIRE's choice in cases, calling them "low-hanging fruit." Some of the grievances are understandable mistakes on the part of universities, he said, while others are "just sheer stupidity." Regardless, he said, universities should be wary of the lawsuits.
"Schools really do need to listen, because if FIRE found them, then others can find them." Olivas said. "But, at the end of the day, these four cases amount to something of a hill of beans."