You have /5 articles left.
Sign up for a free account or log in.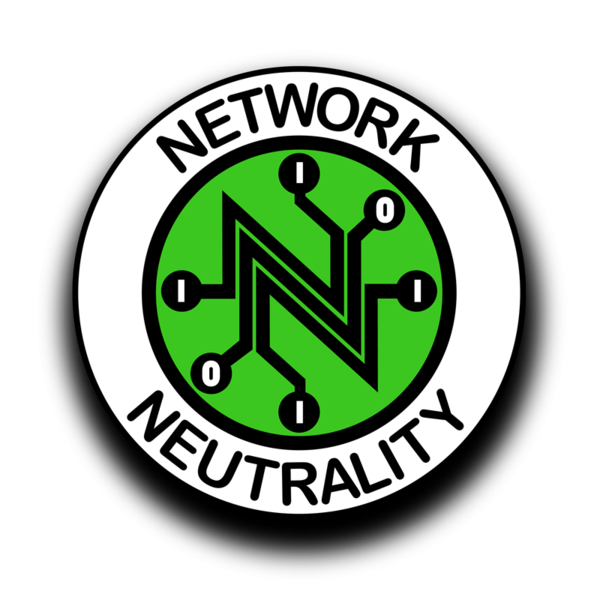 Colleges and universities, higher education associations and ed-tech companies aren't always in agreement on issues facing academe, but on the topic of "net neutrality," they are sending a clear message to the federal government: Don't touch the internet.
One by one, many of these stakeholders have declared their support for net neutrality, the concept that all traffic on the Internet should be treated equally, whether generated by academic research, reputable news outlets or streaming video. That idea appeared to be cemented in a set of regulations approved in 2010 by the Federal Communications Commission, but an appeals court earlier this year found those rules illegal, casting the future of internet regulations into confusion.
Tom Wheeler, chairman of the FCC, then proposed an alternative. While Internet service providers, or ISPs, still should not be allowed to slow traffic from specific websites, they could create a "fast lane" for companies willing to pay for access, he suggested.
The court decision and Wheeler's proposal have reinvigorated the net neutrality movement, according to Ada Meloy, general counsel for the American Council on Education. Following six months of talks about what effects an internet split into fast and slow lanes could have on higher education, ACE and 10 other organizations on Thursday presented a set of principles to preserve the openness of the platform.
Net neutrality principles:
Ensure neutrality on public networks

Prohibit blocking of content

Protect against content discrimination

Prohibit "fast lanes"
Prevent degradation
Enable reasonable network management
Provide transparency
Continue speed-based pricing
Adopt enforceable policies
Accommodate public safety
Maintain status quo on private networks
Those principles, in short, recommend maintaining the status quo. No individual or company should be able to pay for "prioritized transmission," nor should service providers be allowed to slow traffic or block access. Broadband customers should be free to use their own private networks, while the providers themselves should provide regular transparency reports about broadband access.
"As the principles explain, their main concern is that ISPs would turn the Internet into a pay-to-play system in which unequal access, disparate transmission speeds, and content discrimination would become the new normal," said Barmak Nassirian, director of federal relations and policy analysis for the American Association of State Colleges and Universities. "Colleges and universities rely on the internet for teaching and research, and view net neutrality as a bedrock condition for future advancements on both fronts."
Members of the organizations that signed on to the principles, among them professional associations, library groups and institutions ranging from land-grant universities to community colleges, all gave nuanced responses about why they chose to get involved in the debate about net neutrality. But their reasons were all connected to a common theme: a fear that changing how the internet works could damage teaching, learning and research.
Library organizations, for example, pointed to digitization efforts and the dissemination of research.
"In a nutshell, network neutrality strikes at the heart of library core values of intellectual freedom and equitable access to information," said Larra Clark, the American Library Association's director of network programs. She predicted the FCC's proposed rules "will have an enormous impact on our culture, our educational achievements and our national competitiveness for decades."
Krista L. Cox, director of public policy initiatives for the Association of Research Libraries, added, "As more and more content is made available in a primarily digital form, maintaining an open internet is critical."
Educause, an information technology organization, focused on its members' being able to produce quality online education opportunities. Jarret S. Cummings, director of policy and external relations, said "We don't think the country can afford to see that quality and effectiveness sacrificed, or to see the cost of higher education rise, due to paid prioritization or other negative outcomes from a lack of robust network neutrality rules."
The New America Foundation echoed those concerns in an open letter to Education Secretary Arne Duncan, in which program director Lisa Guernsey imagined a future when students would be "waiting in line" to share data through a platform held back by a speed cap.
The foundation submitted its letter the same day as four ed-tech startups -- Codeacademy, CodeCombat, General Assembly and OpenCurriculum -- filed their comments with the FCC. They argued the fast lane model threatens innovation, as smaller companies may not be able to afford to compete with established competitors.
In some responses, the groups hinted that the new regulations could hurt the push to lower the costs and improve the outcomes of higher education. Instead of the internet acting as a "great equalizer for society," as Peter McPherson, president of the Association of Public and Land-grant Universities put it, an unequal internet could exacerbate socioeconomic differences.
"As all of higher education is being pressured to keep costs down, the ... increased costs of internet would be contrary to this federal priority of trying to watch higher education expenses," Meloy said. "I think it's hard to downplay how important free, open and readily accessible internet is to colleges and universities throughout -- including the students, the faculty, the administrators and staff that have to run the institutions."