You have /5 articles left.
Sign up for a free account or log in.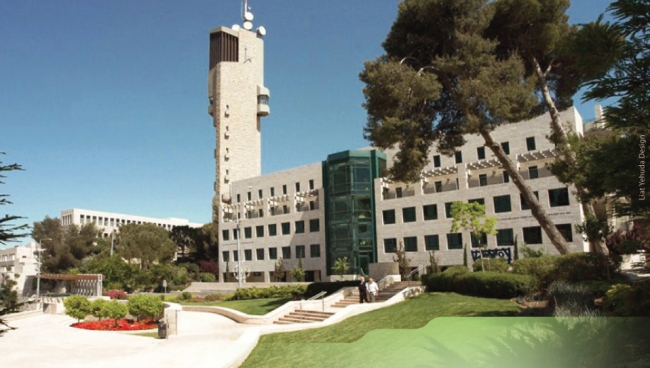 Once again American colleges with study abroad programs in Israel have had to make the call: evacuate or stay the course.
The U.S. Department of State updated its longstanding travel warning for Israel on Monday, recommending that U.S. citizens "consider" deferring non-essential travel in light of the armed conflict on the ground in Gaza and the risk of long-range rocket attacks. The Federal Aviation Administration has temporarily prohibited U.S. airlines from flying into and out of Tel Aviv's Ben Gurion International Airport after a rocket strike landed a mile away, while the European Aviation Agency has strongly recommended that European carriers avoid the airport. El Al, the Israeli airline, continues to fly into and out of Tel Aviv. 
Jonathan Kaplan, the acting vice provost for Rothberg International School at the Hebrew University of Jerusalem, estimates that about 45 of the more than 300 students enrolled in its summer programs have withdrawn from the program early, in most cases at the behest of their home universities.
"When the ground attack [in Gaza] began, universities started to pull their students out. The minute one university did it another one did," Kaplan said. 
"The students are generally unhappy with their universities doing this," he said. "The students really don't want to go."
Kaplan stressed that Rothberg staff have drilled students on safety precautions – including protocols for sheltering in protected spaces when air raid sirens sound -- and that he believes the students are as safe as they would be on an American campus. "In Jerusalem what's really important to understand is aside from three sirens, maybe four, you really don't know that anything else is happening. You don't see war, you don't hear war, you don't sense it. It's far away. People here go downtown, they go to activities, and everything's running as usual." (The State Department travel warning notes that some long-range rockets launched from Gaza since the beginning of July have reached Jerusalem and the West Bank, and that while many rockets have been intercepted by the Israeli missile defense system, some have caused damage or injury.)
"We have our own risk assessment policy and team," Kaplan said. "If I thought or if our risk assessment team thought that the students were in serious danger then we would advise them to leave – not only that, we would help them to leave -- but I don't think that's at all the situation."
Different universities have their own risk assessment teams – and different tolerances for risk. Among the universities that have cut short their summer programs in Israel are Michigan State and George Mason Universities. At Michigan State, eight students and a faculty member were in Israel for  a summer Jewish studies program at Hebrew University that was scheduled to end July 31; all had left the country by last Friday morning, according to Jason Cody, a university spokesman. George Mason had 16 students in different locations across Israel, all of whom have returned safely home, according to Yehuda Lukacs, George Mason's associate provost for international programs and the faculty director for the Israel and Palestine Internships program. 
"When the war broke out, it was determined that the best course of action was to cancel the program out of concern for our students' safety and security," Lukacs said. He added that the affected students will still be able to receive full course credit and that he would be working with them over the next few weeks as they complete their course assignments.
"Right now the breakdown of decision-making is really dependent on program type," said Julie Anne Friend, the director of the office of global safety and security at Northwestern University. She said that institutions with their own faculty-led programs have been more likely to close up shop while universities that send students abroad through direct enrollment programs at partner institutions have tended to feel more comfortable letting those students stay in place.
"There is a whole list of things that somebody like me or a committee on a campus looks at when they're talking about modifying a program or suspending a program or evacuating a program," Friend said. These include tolerance for risk, the maturity of the student participants; the institution's level of control over the program and its various components (housing, activities etc.); the level of trust it has with its external partner (be it a host university or third-party operator), as well as its security information and evacuation provider (if it has one); and the specific location of the students in relation to a threat.
Northwestern has four students in Israel currently – one at Hebrew University, one at Tel Aviv University, one on an internship and one doing independent research. Friend said she's in touch with each of the students daily and all are continuing their programs. Summer programs are wrapping up soon anyway and the next big question is the fall. Northwestern hasn't canceled its fall Israel programs but Friend said that some students who were originally planning to leave for Tel Aviv  next week have decided to pursue other options mainly due to concerns that their programs could potentially be suspended midstream. 
"Particularly since 2010, but even starting a few years before that, the field has really worked hard to understand the varying risk environments in which program operations are possible for institutions that feel strongly about offering students a wide variety of options to fulfill their academic and career goals," Friend said. "They have looked at some of these locations with [U.S. State Department] travel warnings -- I think Mexico is a good example, [as are] the Philippines, Israel -- and said how can we evaluate those risks and mitigate those risks in a way that makes us feel comfortable sending our students there with a full level of awareness and support. I think what we've seen is a lot of schools now who feel like it's important to offer these programs to students have developed robust procedures that require a deep level of due diligence. And part of that due diligence is talking about what happens when this happens -- being prepared for the things that the travel warning is warning us about.
"I don't think you can go into these places and be trigger-happy about pulling students out," Friend said.
"Israel's been an on-again, off-again tough spot with lots of students, faculty, and alumni passionate about our being engaged there," said Jeffrey Riedinger, vice provost of international affairs at the University of Washington. It's a matter of weighing the risks, he said.
As of now, Washington plans to offer its Israel programs this fall. It had two students doing independent study programs in Israel this summer: an undergraduate with dual Israeli-U.S. citizenship and a graduate student. Riedinger said that the university has been maintaining regular contact with the students and has informed them of options for leaving and for potentially continuing their research in alternative locations.
The dynamic might have been different if Washington had a faculty-led program in Israel with 20 students, Riedinger said, not least because in a crisis it's harder to find airplane seats out for 20 students than for two. But that's not the situation the university is currently facing. In this situation, Riedinger said of the two students, "being fully informed and adults, and in one case a U.S.-Israeli citizen, each has elected to remain for now."