You have /5 articles left.
Sign up for a free account or log in.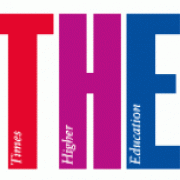 "Graduates in non-graduate occupations" are such a clear trend in Britain that they now have their own acronym: "gringos." But according to two academics, graduates working in pubs and call centers might be more to blame for their own fates, rather than the shaky state of the economy.
For those who have graduated in Britain since the 2008 financial crash, job hunting has often been a tale of woe – almost half of employed recent graduates in 2013 were working in what the Office for National Statistics classes as a "non-graduate role."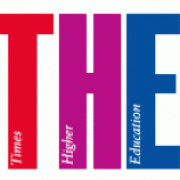 Gringos see their non-graduate jobs as a "stepping stone" to a better position in the future, which stops them worrying about their career, according to Tracy Scurry, a lecturer at Newcastle University Business School, and John Blenkinsopp, a professor at Hull University Business School.
Unfortunately, this means that many do not hunt for roles that use their skills gained through higher education, they write in the latest edition of Graduate Management Trends, published by the Higher Education Careers Service Unit.
"Making sense of their underemployment in ways that make it more bearable may therefore, ironically, lead to graduates staying underemployed for longer," says the article, which draws on published and unpublished research by the authors and other papers.
The article also points out that gringos have their perceptions about job availability "colored" by their peers, parents and media coverage.
"We have been surprised by how often graduates will make bold assertions about the lack of opportunities, but when questioned, admit that they personally have done relatively little to test out the labor market," the article says.
Speaking to Times Higher Education, Blenkinsopp said that gringos often claimed that "everyone I know" is in a similar employment position. "There was no solid pressure to look for graduate employment" from peers, he said.
The jobs were seen as "an opportunity to take stock, be reasonably well paid and ... pay down some debt," Blenkinsopp said. "The risk was that this became a comfortable story that they told themselves that led them to not take action."
The article warns that there is "almost a silencing" of discussion inside universities about preparing students for life as a gringo. As universities are increasingly judged on employability, "it is difficult to acknowledge underemployment and therefore prepare individuals for this potential outcome," it continues.
"Higher education institutions need to consider how to prepare individuals for the realities of the labor market and the possibility of underemployment, while not dampening expectations or constraining aspirations," it suggests.