You have /5 articles left.
Sign up for a free account or log in.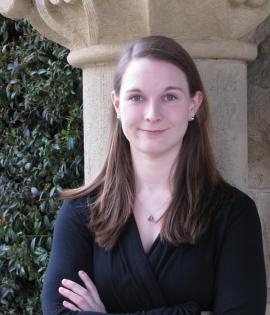 SAN FRANCISCO -- In discussions about the gender gap among tenured professors at research universities, there is little dispute that there are far more men than women with tenure in most disciplines. But why? Many have speculated that men are outperforming women in research, which is particularly valued over teaching and service at research universities. With women (of those with children) shouldering a disproportionate share of child care, the theory goes, they may not be able to keep up with publishing and research to the same extent as their male counterparts.
A study presented here Sunday at the annual meeting of the American Sociological Association finds that those assumptions may be untrue in some disciplines. The study compared tenure rates at research universities in computer science, English and sociology -- and then controlled for research productivity.
Not only are men more likely than women to earn tenure, but in computer science and sociology, they are significantly more likely to earn tenure than are women who have the same research productivity. In English men are slightly (but not in a statistically significant way) more likely than women to earn tenure.
The finding led the program chair to say "that's depressing" at the end of the presentation, which left many in attendance concerned and alarmed about the extent of bias that appears to exist against female tenure candidates.
"It's not that we need to make women more productive. It's that we need to change the processes," said Kate Weisshaar, a graduate student at Stanford University who did the study.
Here's how she did the analysis:
Weisshaar started off by identifying everyone who had been an assistant professor at any point from 2000 through 2004 at a university in one of the three examined disciplines -- looking only at departments ranked by the National Research Council's evaluation of doctoral programs. She identified between 500 and 600 assistant professors in each discipline.
Then she tracked their research output, as measured in books, journals and conference presentations. Where appropriate, she factored in the prestige of the publication venue, favoring journals that are flagship publications in the disciplines and presses that are esteemed in those fields. Google Scholar allowed for the comparisons, and Weisshaar did additional research on people who have common-sounding names so she could be sure the right publications were attributed to the right scholar.
After that, she looked at where the assistant professors were 10 years later, and whether they were tenured -- when controlling for the measures of research productivity.
In sociology, she found that the odds of a woman earning tenure were 51 percent lower than for men, when controlling for research productivity. In computer science, the figure was 55 percent. Those gaps are "highly significant," she said. These figures suggest, Weisshaar said, that it's not that women have to find ways to become as productive as men, but that women must be more productive than men if they want to earn tenure at a research university.
The gap may be particularly striking given that studies have in the past found that female faculty members tend to face larger service burdens than do their male counterparts and that they spend more time on teaching. So in theory, men who do better in the tenure process should be doing so on the basis of research output.
Weisshaar said that the findings suggest that "interventions" are needed throughout the tenure process -- at the departmental and higher levels -- to consider whether women are being evaluated fairly. There may be other departments, like English, where productivity could explain tenure rates, she said.
But she said that English was the most "female-dominated" of the disciplines she studied and is unusual compared to much of higher education.