Oral exams can be used to promote academic integrity in countries where students don't hesitate to cheat, paper argues.
Replacing written exams or coursework with oral assessment may help to stop potentially high levels of cheating by students in universities in Gulf states, a study argues.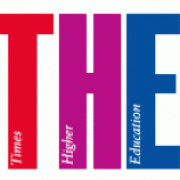 While the exact number of cases of academic dishonesty in Arab countries is not known, cheating is likely to be fairly widespread thanks to deeply ingrained cultural reasons, according to a paper published in the journal Innovations in Education and Teaching International.
Those reasons include the reluctance to call out suspected cheats owing to Arab society's "collectivist ethos," in which individuals from the same social group protect each other, and the greater tendency of students to work together on assignments, according to the paper's authors, three Western academics working at Zayed University in Abu Dhabi, part of the United Arab Emirates.
To combat this problem, the authors – Justin Thomas, assistant professor of psychology, Monique Raynor, a psychology lecturer, and Merryn McKinnon, who is now a research fellow in science communication at the Australian National University – decided to revamp their assessment methods.
With just one day's notice, 75 female students taking an introductory psychology course at Zayed (which segregates classes by gender) were informed that they would take a viva voce (oral examination) for their final examination.
The late notice "was to prevent group members meeting prior to the assessment to strategize and rehearse responses and questions," the authors say.
Students were asked open-ended questions, with examiners asking follow-up questions to probe students' understanding of basic concepts of psychology.
The assessments, which were done in small groups to allow for group discussion of ideas, proved popular with students, particularly because their spoken English was better than their written English.
"It gave everyone a better chance to express their thoughts ... and it was fun discussing the topics with our classmates," says one student quoted in the paper.
"When we can talk together about the topic we can cover all aspects, not just answer a question on… one aspect of the topic," another adds, while students also remark that the viva made it difficult to cheat.
"Having an examination that students perceive as 'cheat-proof' is likely to prove highly motivational for those students who have become disheartened by repeatedly seeing dishonest students prosper," the authors write.
"The students work together yet the opportunity to cheat is minimal to nonexistent and students largely report leaving the examination feeling positive about the experience,", they add, stating that "this study indicates that oral examinations promote academic integrity and facilitate a deeper learning."
You may also be interested in...
Today's News from Inside Higher Ed
Inside Higher Ed's Quick Takes