You have /5 articles left.
Sign up for a free account or log in.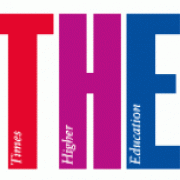 On what was once farmland on the edge of Cambridge, diggers are moving in to create a new academic quarter for the historic university city.
The £1 billion ($1.63 billion) North West Cambridge development will eventually boast 3,000 homes, half of them set aside for university staff, plus 100,000 square meters of research space and 2,000 additional bedrooms for graduate students and postdoctoral researchers.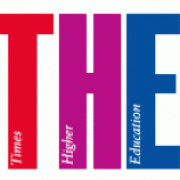 Given the University of Cambridge's central role in the growth of the city, it seems fitting that it is at the forefront of this next phase of expansion, and the institution hopes the development will attract the next generation of leading thinkers with the offer – at last – of affordable, high-quality housing.
However, the new community may have quite a different feel to a city center that evolved around quadrangles and spires.
One distinction is that, despite the impressive scale of the project, the site will not include a new college, meaning that a social and organizational dynamic that has driven much of the university's enlargement will be missing.
This is perhaps a surprise, since a working group set up to investigate the issue three years ago concluded that North West Cambridge "must have a new college at its heart" and warned it might otherwise become little more than a "dormitory suburb."
Furthermore, the focus on accommodating postdoctoral researchers means that North West Cambridge may not bustle with undergraduates like Trinity Street does.
Nick Hillman, director of the Higher Education Policy Institute, said the project was taking the university in a new direction.
"If Cambridge is going to stay world-class, it needs to be constantly reinventing itself and thinking of the future," said Hillman, who knows the city well from his time as a parliamentary candidate there. "Cambridge is an easy sell to international researchers and academics until they see the accommodation. If you are trying to attract people from places like California and they see the amount of house you get for your money, that's the point at which it's hard to get them to sign up," he added.
"However, I do think elements of the 'Cambridge experience' will be missing from the site. One is the traditional college and another is undergraduates, and [they] do add to the greater good of Cambridge by making it a more vibrant place."
Funding could explain the lack of a college, since a new foundation might require a further substantial endowment.
But it is the financial clout of the university that is making North West Cambridge a reality, with the institution securing a triple-A credit rating to issue a £350 million ($570 million) public bond that is helping to bankroll the project.
The whole venture is not without controversy, with a housing statement for the development judging in 2011 that staff should not spend more than 30 percent of their net income on accommodation – allowing employees paid up to about £47,000 ($77,000) to qualify for "affordable" housing – raising eyebrows in a city where thousands of people earning considerably less languish on council waiting lists.
However, there is hope that the university's ability to deliver residential development on a large scale will ease pressure on local housing, freeing up some properties previously rented for researchers, while new facilities such as sports and community centers will be open to all.
This emphasis on accessibility may feed into the college debate, with Heather Topel, deputy project director for North West Cambridge, arguing that the aim was to translate some of the benefits of the collegiate atmosphere into a development that was integrated with the city, and not just a university enclave.
"One of the things that is unique in Cambridge is walking through collegiate courts, where you go through an archway and something opens up," she said. "That's something we want to build on, without the exclusivity of it. North West Cambridge will have courtyards, but everyone will be able to walk through them, and the integration between the university and private housing will be much more refined."
It may be that in the future postgraduate accommodation on the site is used as the nucleus of a new college or is incorporated into existing ones.
Meanwhile, the relocation of university departments and the opening of new facilities will attract undergraduates to North West Cambridge, Topel said.
She added: "There isn't at the moment a college identified that will be expanding on the site. It doesn't mean it won't happen in the future, but at the moment we assume it is not the case."