You have /5 articles left.
Sign up for a free account or log in.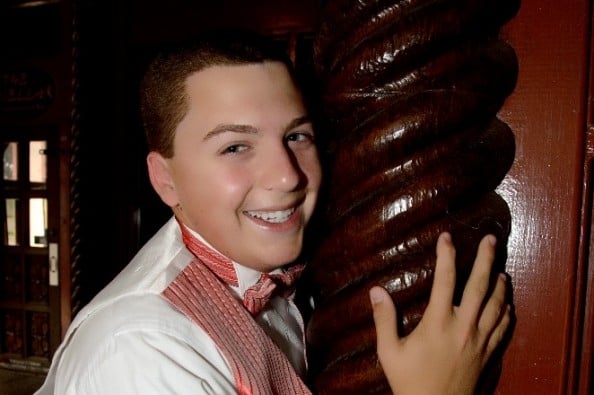 Late last month, police responded to a noise complaint at an off-campus residence near Texas Tech University. Among the party-goers celebrating the start of a new school year was Dalton Debrick, a freshman rushing with the Alpha Sigma Phi fraternity. The police would return just a few hours later to find his body. The freshman died of alcohol poisoning 24 hours before his first day of college.
"Dalton was a good kid with a very bright future helping others," his family said in a statement. "He was still discovering himself, but he said he wanted to work with kids somehow. He talked about coaching or even youth ministry. What we know is that none of those possible futures will happen because he died because no one cared enough to stop it or take care of him."
The day before Debrick's death, an international student at Michigan State University died after a night of drinking during the university's "move-in weekend." Two days later, a freshman at Pennsylvania State University committed suicide by jumping from a construction crane on campus. A week after that, a Towson University freshman died after falling into a glass door during a party.
At least eight freshmen at U.S. colleges have died in the first few weeks of this school year. The deaths have cast a shadow over the campuses on which the students spent too little time, but they're also a cross-section of the kinds of issues and decisions facing freshmen as they begin their college careers -- and of the choices some young students may not be prepared to make. Even colleges with the best approaches to educating students about mental health issues may have very little time to reach those who may be vulnerable.
"It's a huge transition and all the support systems are different," said Pete Goldsmith, dean of students at Indiana University at Bloomington. "For students who have lived in very structured situations and environments, going to a college campus when very suddenly they have this new kind of freedom and new choices to make, it can be pretty overwhelming."
IU, too, has recently lost students just beginning their time on campus. In a high-profile tragedy last year, a freshman died after falling down a flight of stairs during a party. Since then, the university has put a stronger emphasis on what's called bystander intervention through its "Culture of Care" program. In many cases, a student's life could be saved if his or her peers reacted more quickly in getting help, Goldsmith said. Like those at virtually all colleges, IU freshmen go through orientation programming, including watching a musical sketch about drinking and sexual assault.
But there's only so much a student can learn – and only so much a university can say -- during a few hours of orientation, Goldsmith acknowledged. So the university tries to reach out to incoming students earlier and earlier, he said, so that they have a better understanding of what to expect before they arrive on campus.
"We urge parents to have conversations with students about drug and alcohol use," Goldsmith said. "We encourage parents to think through what their own expectations are for this first year. Parents and students are so focused on getting into college, there's not always a lot of attention given to what's going to happen once they're actually there."
Even the most prepared students can still fall victim to the high-risk behaviors that sometimes accompany the first few weeks and months of college, however. Amy Murphy, dean of students at Texas Tech University, said most students actually arrive at college with healthy attitudes and behaviors, but then fall under the spell of "the college effect."
Texas Tech began the new school year with campus flags at half-mast. Seven of its students have died in the last month, six of them in off-campus car accidents.
"The 'college effect' is the idea that once students are on campus, they're exposed to these higher-risk behaviors and are then more likely to participate in them," Murphy said. "It's this unhealthy minority that is somehow so influential on the healthy majority. Colleges have to work on better messaging to convey to new students that the majority of campus does actually have the same healthy attitudes as they do."
Murphy said this misconception comes from images in movies and television and from older siblings' memories of what college is supposed to be. When the freshmen arrive on campus, they see older students still attempting to live up to that image and they try to follow suit, particularly when it comes to alcohol consumption, said George Koob, the director of the National Institute on Alcohol Abuse and Alcoholism at the National Institutes of Health.
"Humans are copycat organisms," Koob said. "There has to be a standard of appropriate behavior that can be conveyed by juniors and seniors who managed to get that far in college without any problems. I really think there has to be standards that kids can look up to in their peer groups, appropriate behavior that they can model."
Koob also said that today's students generally tend to arrive on campus exhibiting healthy behaviors and attitudes about drinking. In fact, according to the institute, binge drinking has decreased among college students in recent years. But, at the same time, alcohol-related hospitalization has increased as much as 70 percent.
While fewer students are binge drinking, Koob said, those who still do are drinking more than ever.
"Anecdotally, we're hearing about higher numbers of students, particularly freshmen, ending up in ER situations," he said. "Over the last 10 years, we've seen a fairly dramatic increase of alcohol-related hospitalizations in this age group. It does seem that there's an attitude now to drink as fast as possible and as intensely as possible and that's very dangerous."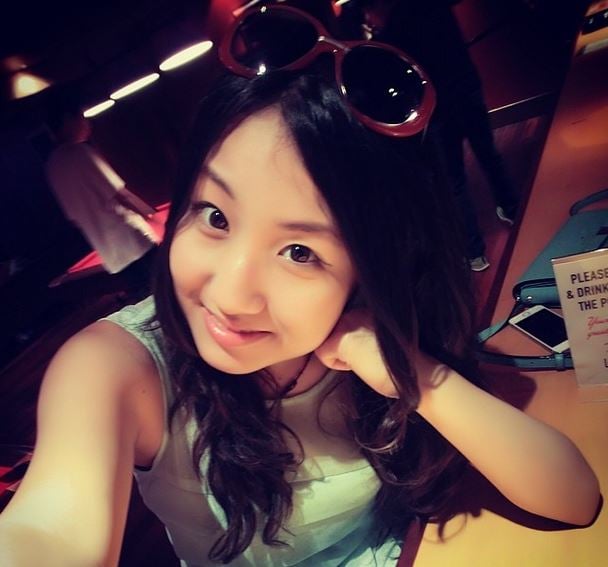 In the case of Jiayi Dai, the Chinese student who died at Michigan State, the university acknowledged that it provides education about alcohol abuse during international student orientation, but not information on where students could seek help after drinking too much. "That's probably what we will now do in the future," Peter Briggs, director of the university's office for international students and scholars, told the Lansing State Journal.
Drugs and alcohol abuse are not the only issues that have college officials worried.
The mental health of freshmen, and students in general, remains difficult to address. Suicide is the second most common cause of death for college students, according to a 2011 study, and is more prevalent than alcohol poisoning. Gwyn Ashcom, the health promotion chair at the American College Health Association, said it's important for colleges to stress that it's normal for students to feel "a whirlwind of emotions." And colleges have to be careful that the advice they provide doesn't get mixed into that same vortex and spat back out.
"During those first few weeks students are bombarded with information, which can be overwhelming," Ashcom said. "I think we do the best we can to educate students. I think not being afraid to have conversations with students as well as staff and faculty is important. Conversations need to be happening not just via the health and counseling centers and other typical routes, but in the classroom as well."
At Texas Tech, Murphy said, officials try to split the university's population into "subgroups" like first-generation students or fraternity members so that specific issues common to certain types of students can more easily addressed. Speaking to smaller numbers of students at a time can also help the freshmen know who they can go to for help, she said.
"The current generation of students may be less equipped for dealing with stress that previous ones, or at least equipped in different ways," Murphy said. "Universities have to understand their students as they are now. There's a combination of factors that are influencing these early behaviors. They're freshmen. They're seeking out ways to feel more comfortable in this new social environment. That's the challenge we're presented with. How do you help those students feel supported in a short amount of time?"