You have /5 articles left.
Sign up for a free account or log in.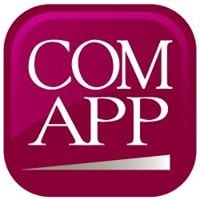 INDIANAPOLIS -- The Common Application announced here Friday that it would no longer require member colleges to use "holistic" admissions in which candidates are reviewed in ways that go beyond numbers, most typically with essays.
The shift is a significant one for the Common Application, which has seen huge growth in membership over the last decade, experienced major technology problems a year ago, and could face difficulties growing if it continued its ban on colleges that don't use holistic admissions, which has been a requirement since the organization started 40 years ago. In the past, Common Application leaders have spoken with pride of the holistic requirement, and used it to distinguish their service from other entities that process applications.
Paul Mott, interim CEO of the Common Application, discussed the change (sort of) in a session at the annual meeting of the National Association for College Admission Counseling. But his comments there were somewhat vague, and some attendees didn't think there was any real change in policy. Via email, Mott confirmed that the policy was changing.
During the meeting, Mott discussed how the the Common Application recently revised its mission statement and that holistic admissions is no longer in the now-short mission statement, which pledges that the organization will promote access, integrity and equity in admissions. But he immediately followed that statement by saying that holistic admissions is "alive and well and thriving at the Common Application," and that it was "an idea that thrives at the Common Application."
Via email, however, Mott said specifically that colleges could now apply for membership without holistic admissions or essays. And while some Common Application members talked Friday about the idea that colleges might be holistic without essays, Mott confirmed that colleges without anything close to holistic admissions -- for example, the many colleges that offer automatic admissions based on some combination of high school grades and standardized test scores -- could be members.
Mott also said that, in the future, students applying only to colleges without essay requirements could skip the essays on the Common Application. "A student would be required to submit only those materials that an institution requires to best determine if the applicant will be successful at their institution," he said.
The session here did not feature any explicit references to the technology problems that frustrated so many applicants and colleges a year ago (although several attendees noted that they found it fitting that there was a technology glitch that interrupted a PowerPoint presentation). The Common Application did hold a members-only meeting the previous day.
The Common Application has grown from 15 institutions 40 years ago to 549 today. Early in its history, the Common Application was popular primarily with smaller private colleges, which tend to pride themselves on -- among other things -- highly personalized reviews of applications.
In the past, the Common Application has stressed the "common" part of the concept, and has been very rigorous about approving "supplemental" questions individual colleges want for their applicants, or approving any deviations from the basic application. But Mott stressed that he was trying to be flexible. "The answer to every question" asked of the Common Application "is yes," Mott said.