You have /5 articles left.
Sign up for a free account or log in.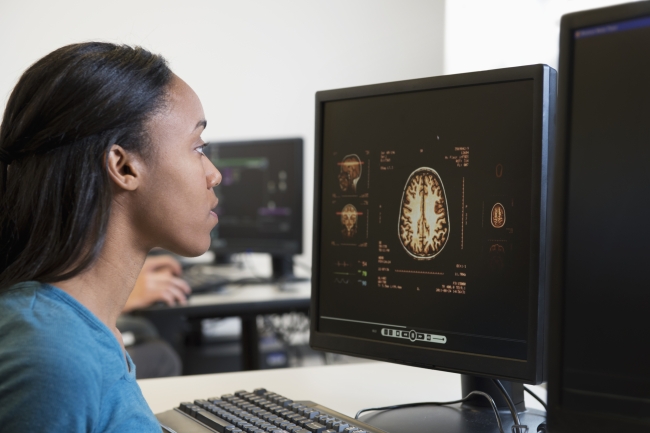 The gender gap in science, technology, engineering and math fields has been well-documented through various studies and reports. And increasing gender diversity in the so-called STEM fields is a key goal of groups spanning the education, government and labor market sectors.
But few reports on gender participation in STEM analyze women under the microscope of different demographic backgrounds to determine whether there's variation between different cultures or ethnicities, according to the authors of research recently published online in the American Psychology Association's Cultural Diversity & Ethnic Minority Psychology journal.
The study, which compared white and black women's participation in and perception of STEM fields, found that black women were more likely than white women to show an interest in studying STEM disciplines when they enter college.
The research also shows that African Americans were less likely than white Americans to view STEM programs as masculine, which may help explain why the participation levels vary between the two ethnic groups.
The authors argue that race and ethnicity influence the gender stereotypes that women hold, which in turn influence their interest in the sciences, said Laurie O'Brien, an associate professor of psychology at Tulane University and one of the article's lead authors.
Despite the findings of higher initial interest reflected in the journal article, other data show black women are underrepresented in the number of STEM bachelor's degrees actually earned, according to the paper.
Most studies to date on women in STEM fields don't identify the ethnicity of participants, often because there is not enough ethnic diversity to measure for variation between different groups.
That raises questions about whether what's known about the underrepresentation of women in STEM fields accurately describes the experiences of nonwhite women, the authors write.
All too often people think of women as a monolithic group, O'Brien said. But there are important differences between white women, African-American women and women from other ethnic groups.
"I think sometimes those differences get pushed under the rug," she said.
Colleges that want to diversify their STEM populations need to look not just at race or gender, but at the intersection of the two, O'Brien said. The experiences of black women in higher education may be very different from the experiences of white women.
O'Brien worked with professors Alison Blodorn from the University of California at Santa Barbara, Glenn Adams from the University of Kansas, Donna Garcia from California State University at San Bernardino and Elliott Hammer from Xavier University of Louisiana.
Their research is based on four similar but separate studies of college students at the beginning of their academic careers.
Sciences, technology, engineering and mathematics are often associated with independence, a characteristic frequently linked with masculinity, according to the article. That stereotype is one of the key contributors to the gender disparity.
"Stereotypes have far-ranging effects and become self-reinforcing as they shape the career goals, performance and interests of women and men in ways that are consistent with stereotypes," the authors write.
To measure participants' subconscious thoughts about gender and STEM, the researchers flashed on a computer screen words related to STEM fields, such as biology or calculus, and words related to the liberal arts, such as arts and literature. Participants then had to categorize those words with others that related to either men (boy, father, brother) or women (girl, mother, sister).
In each of three studies with this type of test, African-American women held weaker gender-STEM stereotypes than white women did.
Those findings support a growing body of research finding that white Americans are more likely than black Americans to see independence as a masculine characteristic, according to the article. Likewise, studies suggest black Americans value independence and self-reliance in women to a greater extent than white Americans.
In all of the studies, black women were significantly more likely to declare a major in STEM fields than white women were, while there was no significant difference between the participation levels of white and black men.
In one, where the authors analyzed data on more than 1.7 million freshmen from 1990 through 1999, 23 percent of black women said they planned to major in STEM fields compared to 16 percent of white women.
In another study, which included about 800 students from four different universities, 37.6 percent of black women were STEM majors compared with 18.8 percent of white women. Women at a historically black university included in the study were more likely than black women at the other universities to major in STEM fields.  
Part of the difference in women's interest in STEM fields is explained by the gender stereotypes, but they don't explain the entire relationship between ethnicity and interest in STEM, O'Brien said, adding that more research is needed on the topic.
The findings of this research, though, are especially interesting in light of data from the National Science Foundation that shows black women are less likely than white women to actually earn a bachelor's degree in a STEM field.
According to the NSF, among women graduating with bachelor's degrees in 2010, 10 percent of white women earned a STEM degree, compared to 8 percent of black women. (The authors of this study used a list of STEM programs identified by the U.S. Department of Homeland Security, but excluded psychology, since women are not underrepresented in that discipline.)
"That suggests the factors that affect somebody's interest in STEM aren't the same things that affect their attrition in STEM," O'Brien said.
Attrition in STEM fields is a problem several colleges are trying to tackle. It's important to recognize that it may require different efforts, first to attract underrepresented populations and then to keep them there, she said.