You have /5 articles left.
Sign up for a free account or log in.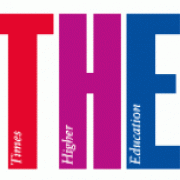 The Egyptian government is looking largely to British models in planning major reforms to its higher education system, following the nation's dramatic series of revolutions.
Earlier this month, Ashraf Hatem, secretary general of the country's Supreme Council of Universities, came to Britain on a weeklong fact-finding trip organized by the British Council. He was accompanied by the rectors of three Egyptian universities.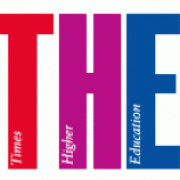 "We are now in a state of total reform, and we are putting together a new strategy for 2015-20," Hatem told Times Higher Education.
"We need a new law on higher education, since the old one dates back to 1982."
The Supreme Council is tasked with overseeing Egypt's 24 public universities, regulating higher education and accrediting foreign qualifications. To gather information for the reform process, the delegation visited the Higher Education Funding Council for England, Universities UK and the Engineering and Physical Sciences Research Council, among other bodies in Britain.
The current funding system for Egyptian universities, Hatem said, needs to be radically overhauled: "As long as the Treasury is giving the money, it has too much control."
Furthermore, he continued, a system whereby funding depends on factors such as staff numbers means that "the Treasury gives money to a university because it is a big university, not because it is a high-performing or well-ranked university – that is something that must change."
On seeking a way to fund and regulate universities without direct control from the government, Hatem said: "I think HEFCE is what we have been looking for for a long time."
Something similar applies with regard to research funding. The 2014 Constitution lays down that this needs to increase from 0.2 percent of gross domestic product to 1 percent within three years. In looking at how this should be allocated, Hatem believes that "the model of the research councils and HEFCE funding research at the same time is very good – the competitive way and the rankings way."
The end of the Egyptian delegation's fact-finding trip was marked by the signing of a memorandum of agreement with the UK chancellor of the Exchequer, George Osborne, to launch the Newton-Mosharafa Fund.
Part of a wider program to support science and innovation partnerships with emerging countries, the fund will receive contributions of £2 million ($3.3 million) from each of the governments, to be spent on capacity-building and collaborative research over the next five years.
At its heart will be a series of joint projects addressing what Sherif Hammad, Egyptian minister for scientific research, described to Times Higher Education as "the nagging problems of Egyptians" relating to water management; renewable energy; sustainable food production; cultural heritage and affordable healthcare.
Hammad, who also came to London for the signing ceremony, said that he hoped that greater "hands-on industrial exposure to UK partners" would lead to more spin-offs and small businesses and so "a return of investment in our GDP" while also helping to change the country's "mindset towards scientific research."
To build on this, Hatem would like to see "a partnership with the whole HE system in the UK. That is why we are suggesting that 2015 should be the Year of UK-Egypt Higher Education."