Topics
German students benefit from increased support at time when other nations are becoming more frugal.
Students in Germany will be eligible for significantly improved benefits and subsidies from the start of the 2016-17 academic year.
The changes, announced in August and described by the federal Education Ministry as "substantial," will raise the monthly ceiling on the Bafög (a support package that is 50 percent grant, 50 percent means-tested loan) from €670 ($884) to €735 ($926). Rent subsidies and child benefits will also go up.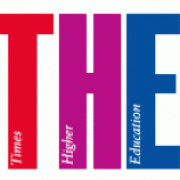 Statistics from 2013 show that state subsidies were distributed to 666,000 out of a total of 2.5 million higher education students (about 24 percent) and 293,000 secondary school students.
By the end of summer 2016, an estimated additional 110,000 tertiary and secondary students will be eligible once the new measures have taken effect. Non-European Union nationals and asylum seekers will also have the right to claim subsidies, on family or humanitarian grounds, after only 15 months' residence instead of four years, as in the past.
"Integration functions best when allied to education," said Johanna Wanka, the federal education minister. "We want to set an example with these changes and show people with knowledge and experience that they are welcome in Germany."
Such measures are markedly different from the direction of travel in England, where tuition fees have tripled, student grants and loans for living costs have struggled to keep pace with inflation and the government plans to cut entitlements for EU students from outside the UK.
In Germany, in contrast, modest annual tuition fees of €1,000 ($1,250) introduced in some states over the past eight years prompted an angry backlash and led to fierce nationwide protests. Tuition fees were subsequently phased out and were completely abolished by the start of the 2014-15 academic year.
But the German government nevertheless remained under strong pressure to address the marked increase in recent years in the number of students clamoring for university places. This rise was a result of the abolition of military conscription in 2011 and the fast-tracking of some secondary school graduates at the same time, all of which led to unprecedented numbers of applications to study at German universities.
Now a major overhaul of the funding system for higher education students is finally in place, but Achim Meyer auf der Heyde, secretary general of the German National Association for Student Affairs, has argued that the reforms have not gone far enough.
"The cost of living in big cities is rising all the time," he said. "Soaring rents and food prices means that the changes should be implemented right away instead of waiting two more years."
But the federal government has said that it needs time to prepare the way before the reforms are introduced, starting with a precursor process in January 2015, when Berlin will assume responsibility for the funding of all grants and loans to university and secondary school students nationwide.
This will release the Länder (regional states) from their traditional 35 percent financial contribution – which the federal government wants the states to invest in improving infrastructure in schools and universities.
"The federal government has kept its promise to bear all the costs so this major reform can go ahead," Wanka said. "That is a huge contribution to ensuring future generations in coming years get a good education.
"Now it's up to the Länder to use the financial means at their disposal to improve facilities at schools and universities in their regions to the benefit of their own students and school pupils."
Yet Meyer auf der Heyde said he remained skeptical that such improvements would be forthcoming because there is no legal obligation on the Länder to invest in education. He said he feared that the money may be used to plug holes in tight state budgets rather than to improve infrastructure in the higher education sector, for example.
He accepted that universities "urgently need to improve their facilities," citing the demand for more affordable student accommodation, childcare facilities and career advisory services.
But Meyer auf der Heyde said that he did not see this as the sole responsibility of individual states. "What we need is a concerted effort on the part of the [federal] government and the Länder," he added.
Today's News from Inside Higher Ed
Inside Higher Ed's Quick Takes
What Others Are Reading
Past:
Day
Week
Month
Year