Japan's Missing Female Scientists
Only 10 percent of Japanese researchers are women, but of those researchers who leave the country, 60 percent are women.
Too many female scientists are leaving Japan because they do not feel they can get ahead in its "male-dominated" society, a senior university leader has said.
Michinari Hamaguchi, president of Nagoya University, one of Japan's leading universities, said that he was deeply concerned by the exodus of talented female researchers to overseas institutions.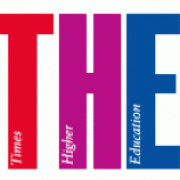 Hamaguchi, who is vice president of the Japan Association of National Universities, said that he was shocked to learn that 60 percent of the 24,000 Japanese researchers working overseas are women. "In our own country, only 10 percent of researchers are women," he told an audience at the Daiwa Anglo-Japanese Foundation in London last month.
The low proportion of female scientists may be explained by Japan's "male-dominated, aggressive" society, which does not encourage women to play a full role in research or academia, said Hamaguchi.
Some women had a "minority complex" thanks to their cultural background and felt able to push on only when working overseas, he claimed. "Even if a Japanese lady has the same ability as a male researcher, they will sit back and stay quiet when the male is in the same room."
Nagoya University wanted female researchers to use their time abroad to become more self-confident and then to play a further role in research on their return to Japan, Hamaguchi said.
The loss of female scientists is one of the reasons for Japan's current economic malaise, he said. Another key reason for the relative decline of Japanese university research is the inability of institutions to pay more to top researchers – professorial salaries are strictly controlled by the state.
That makes it hard to lure foreign researchers on to Japanese research teams, he said.
It also means that there is no financial incentive for staff to work with industry as their salaries would remain largely unchanged even if a product were hugely successful, said Hamaguchi, a cancer research expert. "Their salaries are the same if they have delivered a drug or not," he said.
Japan's falling share of the global pharmaceutical industry illustrates some of the "systemic problems" with Japanese business and research, he said. In the 1980s, the country produced 30 percent of the world's drugs, roughly the same proportion as the U.S. Nowadays, it produces just 8 percent, whereas the U.S. makes about 50 percent, he explained.
"We are studying too much pure science," said Hamaguchi. "Our professors have no idea about promoting relations with industry and are interested only in scientific findings – that is enough for them."
He said that he hopes to address the issue of flexible pay when he heads his country's university association next year, although he admitted that money is tight as "almost all universities are suffering" from budget cuts.
You may also be interested in...
Today's News from Inside Higher Ed
Inside Higher Ed's Quick Takes