You have /5 articles left.
Sign up for a free account or log in.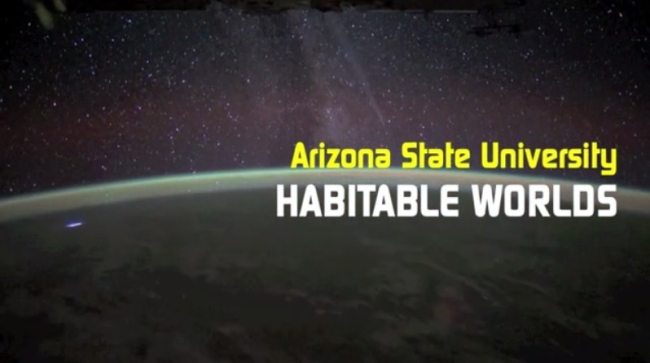 The spread of adaptive learning technology in higher education, to some, is the rise of the machines -- replacing professors with software and an automated, cheapened form of instruction. To Ariel Anbar it's a tool that helps him teach in new ways.
Anbar is a professor in Arizona State University's department of chemistry and biochemistry. Four years ago he began a collaboration with Smart Sparrow, an education-technology company based in Australia and San Francisco.
"I was trying to create an interactive, game-like science course for non-science majors," said Anbar, who this year was named ASU's first Howard Hughes Medical Institute Professor, an honor that comes with a $1 million research grant.
Anbar wanted the course, called Habitable Worlds, to be about space exploration, climate science and the search for life beyond Earth -- his specialty. But the goal was to teach students from non-science disciplines to use logic and reasoning to solve problems, so they would better understand both the power and the limitations of science.
The course was to be fully online, so Anbar could teach classes of up to 400 students in an interactive way, which he said wasn't possible in the large lecture hall. Online was the best way to really reach students for this material, he said.
"You couldn't teach it face-to-face," said Anbar.
Habitable Worlds needed robust, user-friendly discussion boards, led by teaching assistants. Anbar compares the discussion to piazzas, or public squares. The course also required 18 or so embedded simulators, which he likens to lab equipment, which students could use to solve scientific problems. (This Web video gives more detail on the course.)
That's where Dror Ben-Naim came in. Ben-Naim based his Ph.D. on how to design adaptive, or personalized, virtual learning laboratories. He holds a doctorate in intelligent tutoring systems and educational data mining from the University of New South Wales, which is located in Sydney.
Ben-Naim's doctoral research grew into Smart Sparrow, which now is developing a presence in this country. The company opened its San Francisco office earlier this year.
"Here in America, we're just starting," he said. But Smart Sparrow is widely used in Australia, with some application in all that country's colleges and universities. Worldwide, about 450 faculty members use the technology, said Ben-Naim. Anbar is one of them.
It's not a coincidence that Ben-Naim cites faculty-usage statistics for his company rather than just institutional numbers. That's because Smart Sparrow is all about instructors, who have complete "pedagogical ownership" of the platform in their courses, he said.
"I don't want to replace the teacher," said Ben-Naim. "I want to give them tools to empower them."
Complex Field
It can be tough to understand what, exactly, adaptive learning is. The buzzy technology means different things to different people.
Ben-Naim breaks adaptive companies into three main categories.
First there are ones that focus on using big-data collecting software to gather information on how students learn. Think "Money Ball" for education. Companies in this space, like Knewton, produce tools that can be used to "power" courses with personalized data, by tailoring the course material to individual students.
Next up are common introductory courses, such as college-level algebra or remedial math, which feature adaptive software. These products are tied to specific courses, responding to students like an automated tutor. They also adjust the course material as students progress.
ALEKS, an adaptive technology offering from McGraw Hill Education, falls into this description. So does Pearson's MyLab courses, including MyMathLab, which now also uses Knewton's technology. New adaptive courses from major for-profit chains, such as the American Public University System, Apollo Education Group and Career Education Corp, also fit the bill.
The third category Ben-Naim describes includes Smart Sparrow. These companies produce customizable adaptive platforms, which faculty members can tweak. They can also be used with more esoteric course material -- like in Habitable Worlds -- than would be found in a gateway math course.
Ben-Naim said his company is an "authoring tool" that makes the "professor and instructional designer more productive and have more control."
In Anbar's case, he worked with a designer from ASU to build the course with Smart Sparrow's platform. Anbar said it was a user-friendly process. He and the designer were able to make many adjustments without going to the company's programmers, which is often not the case for instructional software.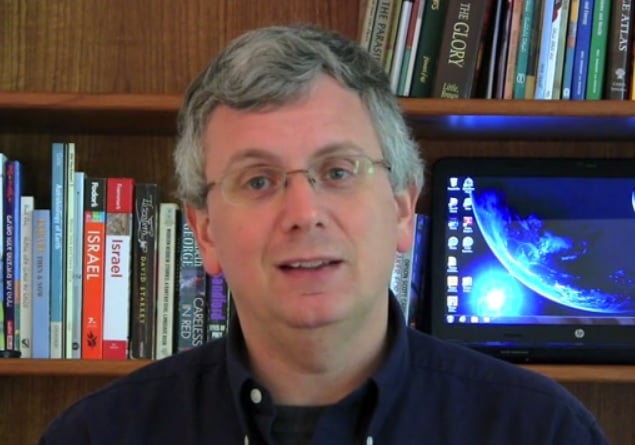 The course was ready to go in six months. But it's never done, because Smart Sparrow encourages editing.
"It's always being revised and revamped," he said.
ASU has offered Habitable Worlds five times so far. And Anbar said he's received great feedback from the 1,500 students who have taken it. Many say the course is challenging, requiring more work than a typical lecture class, but also is more enjoyable.
Overall design costs for Habitable Worlds have been significant, Anbar said. (NASA's Astrobiology Institute helped fund its creation.) Experiments often are. But he predicts that costs will fall for this sort of course. And ASU is working on exporting a version of Habitable Worlds to other institutions, including the nearby Maricopa Community College District. In that sense it sounds like a massive online course, but one with a heavier adaptive grounding than most offerings from major MOOC providers.
Anbar predicts that tools like Smart Sparrow will be much more commonly used in five to 10 years.
The Bill & Melinda Gates Foundation is doing its part to help make that happen. This week the foundation announced seven finalists for an eventual $20 million grant to develop personalized digital courseware. Smart Sparrow is on the list.
Smart Sparrow and ASU will use the grant money to create a consortium, dubbed the Smart Science Network, which will try to improve student engagement in high-enrollment, introductory science courses. Partners in the group will include the University of Texas at Arlington, Achieving the Dream, which is a network of community colleges, and e*mersion, a science animation firm.
The foundation's backing for experiments with adaptive technology might not exactly thrill some faculty members, who think Gates would like to diminish their influence in higher education. But Anbar said the opposite happened with Smart Sparrow.
"This course is mine," he said. "It's a very personal vision."
More from Digital Teaching & Learning