You have /5 articles left.
Sign up for a free account or log in.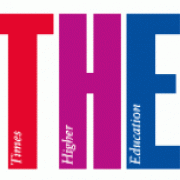 News that a group of Swedish scientists had been planting Bob Dylan song titles into papers had other academics emailing each other with similar challenges. That was until it transpired that one Swiss-French professor had already gone far further – with a reference to mothers in leopard-print G-strings.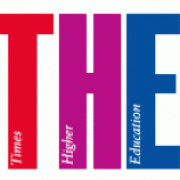 Denis Duboule, professor of developmental genomics at the University of Geneva and the École Polytechnique Fédérale de Lausanne, told Times Higher Education that the story began in the mid-1990s when a French postdoc in his lab discovered a new genetic technique.
"As usual when you end up with a nice technique you think people will use, we started to think of an acronym. You have to visualize these French postdocs thinking about it over a Friday beer," Professor Duboule said. An unspecified number of bottles later they settled on TAMERE, which supposedly stands for "targeted meiotic recombination." But, in popular French parlance, ta mère is shorthand for nique ta mère (fuck your mother), a phrase also associated at the time with French rap group NTM.
"When I am in the U.S. listening to talks and I hear people saying they have used the technique TAMERE it is hilarious. But I would never dare say it in front of a French-speaking audience," said Duboule. Popular slang use of ta mère later became more elaborate, the most insulting version being ta mère en string panthere (your mother in a leopard-skin G-string).
So some years later, when another publishable genetic technique was invented, a French postdoc was determined to call it STRING – which supposedly stood for "sequential targeted recombination-induced genomic approach." Then a third postdoc called a technique PANTHERE, which was deemed to signify "pangenomic translocation for heterologous enhancer reshuffling."
Duboule's "one regret" is that, unlike the first two, the last technique was rejected by the high-profile journal Nature Genetics: "I couldn't explain to the editor why I really wanted it to be there!"
However, the techniques were united recently in a paper he co-authored called "The Genetics of Murine Hox Loci: TAMERE, STRING, and PANTHERE to Engineer Chromosome Variants" that appeared in Methods in Molecular Biology.
Professor Duboule said that he had also inserted other jokes in his papers, partly as a reaction to his sense that science was becoming over-policed by committees deciding "what is interesting and not interesting. And at some point you think: 'Nique ta mère!' Let us do what we enjoy doing – having fun."