You have /5 articles left.
Sign up for a free account or log in.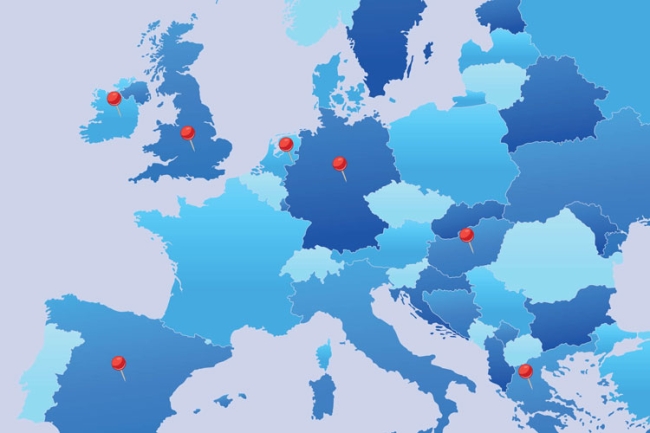 A Times Higher Education analysis of funding and enrollment levels. Statistics cover period from 2008‑09 to 2013‑14 unless stated, and are based on data from the European University Association (EUA).
Britain
Funding down 35 percent (England only).
Student numbers up 9 percent to 1.87 million (through 2012-13).
Extra income from higher tuition has largely offset cuts made since 2012 to the teaching grant, the EUA says. It will mean the teaching grant will represent just 17 percent of overall higher education funding in 2015-16, down from 64 percent in 2011.
Universities have also had less central funding for infrastructure, though the research budget has been frozen in cash terms.
According to the Higher Education Funding Council for England, overall income for university teaching will rise from £13 billion ($21 billion) in 2010-11 to almost £15 billion ($24 billion) in 2014-15, including fees from overseas students, student loans and other sources.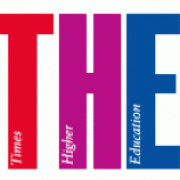 Republic of Ireland
Funding down 35 percent.
Student numbers up 19 percent to 185,000.
Huge cuts to all parts of public spending have been made since 2010, when Ireland accepted an Eurozone bailout to stave off financial ruin.
Higher education was hit hard. Modest increases in annual tuition fees – which rose by €250 ($316) a year from 2011 and will reach €3,000 ($3,800) in 2015-16 – have not compensated.
University leaders have warned that cuts are leading to bigger class sizes, potentially harming Ireland's ability to attract international students. A report on funding reforms is due by the end of 2015.
Per-student funding fell by 16 percent in 2013-14 alone after teaching funding was cut by 10 percent and student numbers rose by 1.6 percent, the Irish Universities' Association said.
Spain
Funding down 15 percent.
Student numbers up 5 percent to 1.3 million.
Between 2008 and 2012 Spain's soccer team won two European titles and a World Cup, but it was a different story for its university system. Just one of its institutions features in the Times Higher Education World University Rankings top 200. In addition, funding fell by 15 percent from 2008 to 2014, despite rising investment up to 2011, the EUA says.
That fall in income was partially offset by rises in tuition fees, which vary between €500 ($632) and €1,120 ($1,417) a year. Student support has been cut, sparking protests earlier this year.
Austerity has led to restrictions on staff recruitment imposed at national level, while academics have had pay cuts of about 20 percent.
Netherlands
Funding down 0.6 percent.
Student numbers up 13 percent to 248,000.
The Netherlands has punched above its weight for many years in the university stakes. Eleven of its 13 research universities were inside the top 200 of last year's Times Higher Education World University Rankings.
That achievement comes without large amounts of investment over the past six years. Since 2008, funding has stayed relatively stable in real terms.
However, pressures on Dutch higher education are intensifying, with the student population rising by 3.5 percent in 2013-14 alone, while teaching funds stayed constant, the EUA says.
Dutch universities have also been told they cannot increase tuition fees, which are about €1,900 ($2,405) a year for home/European Union undergraduates.
From 2015, students will receive loans instead of maintenance grants for living costs, freeing up about €1 billion ($1.26 billion) in funds to be reinvested in the sector.
Sweden
Funding up 23 percent.
Student numbers up 7.6 percent to 299,000.
Norway
Funding up 23 percent.
Student numbers up 17 percent to 236,000.
Sweden and Norway have led the way in increasing per-student funding, the EUA says. Both countries also report some of the highest public funding as a share of GDP ratios in Europe, although Sweden's 1.4 percent rate in 2013 was lower than in 2009 (1.75 percent). Norway's fell from 1.1 percent to 0.9 percent over the same period.
While tuition remains free for home and European Union students in both countries, Sweden introduced full-cost fees for international students (about €10,000 a year) ($12,600 a year) in August 2011, causing non-EU intake to fall by nearly 80 percent to 1,600. It has recovered only slightly since then.
Norway, meanwhile, is due to introduce fees for non-EU students next year.
Germany
Funding up 23 percent (through 2012-13).
Student numbers up 34 percent to 2.6 million.
Germany's economy grew in the wake of the post-2008 financial crisis, enabling it to invest heavily in higher education.
Millions of euros were distributed under its Excellence Initiative, which awarded almost €2 billion ($2.5 billion) to a handful of "elite universities," graduate schools and "excellence clusters" between 2006 and 2011 to improve research. But much of the extra money since 2008 was spent on educating extra students. This was particularly acute in 2011 when the end of national service and school restructuring led to double cohorts entering university.
Despite more funding, students and rectors have complained about overcrowding. Tuition fees of about €1,000 ($1,260)were designed to help, but all federal states have now scrapped them, with Lower Saxony the last to end fees, at the end of 2013-14.
Hungary
Funding down 46 percent.
Student numbers down 15 percent to 338,500
Deep cuts to higher education budgets in Hungary led to massive student protests in 2012.
While austerity has played its part in the decision to reduce state-funded places, Prime Minister Viktor Orbán has also said that he believes the country needs fewer graduates and has concentrated funding in the science and engineering disciplines.
Many more students have chosen to study abroad after new rules stated that graduates must remain in Hungary for twice the length of their studies or pay back their student grants, critics say.
However, Hungary did record a small real-terms increase in funding of just over 1 percent last year.
Greece
Funding down 54 percent,
Student numbers up 11 percent to 410,000
Recession-hit Greece has cut funding to higher education more than any European Union country since 2008.
However, these cuts exclude staff costs because university staff are civil servants, whose pay has been hit by separate across-the-board cuts to public sector employees.
Nonetheless, university rectors have complained that drastic cuts have caused "chaos" in many of the country's universities, which are now struggling to function after having laid off hundreds of administrative staff members.
Last month, Theodore Fortsakis, rector of the University of Athens, complained that his institution "cannot perform even the minimum of its duties" because it had "no security guards, no administrative employees, no funds."