You have /5 articles left.
Sign up for a free account or log in.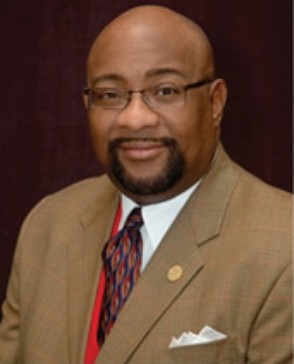 In a video now circulating on YouTube, the president of Lincoln University of Pennsylvania questions the motives of female students who have made allegations of rape against fellow students.
Robert R. Jennings, the president, suggests that those students were never raped, and he goes on to speak about the impact of such allegations on men.
"We have, we had, on this campus last semester ... three cases of young women who after having done whatever they did with young men and then it didn't turn out the way they wanted it to turn out, guess what they did. They then went to Public Safety and said, 'He raped me.' "
He also said, in explaining how serious an issue this is, that new federal regulations on sexual misconduct on college campuses stipulate that "the penalty is jail time." While it is true that that federal government recently toughened the rules for how colleges must respond to allegations of sexual assault by their students, the rules do not give colleges the authority to jail anyone. Cases turned over to the police may of course lead to jail time, but that was true before the regulations.
At the beginning of the video, Jennings warns female students about the way men may treat them. "We will use you up if you allow us to use you up," he said.
He advocated for modesty. "When it comes time for us to make that final decision, we're going to go down the hall and marry the girl with the long dress on," he said. "That's the one we're going to take home to Mama because there is something about the way you carry yourself and respect yourself that commands and demands respect from us."
The comments were made at a convocation for female students in September, but the video appeared on YouTube only recently, prompting discussion and an article in The Philadelphia Inquirer.
Jennings told the Inquirer that his remarks were taken out of context and that he was talking about three specific cases in which women made false allegations after their boyfriends were unfaithful. A university spokesman said that the three cases were investigated and reported to local authorities, but the local district attorney's office told the Inquirer that there was only one record of a reported sexual assault at Lincoln last semester, and that it did not match the type of cases that Jennings talked about.
Faculty members at the historically black university voted no confidence in Jennings last month, citing issues such as falling enrollment and poor fund-raising.