You have /5 articles left.
Sign up for a free account or log in.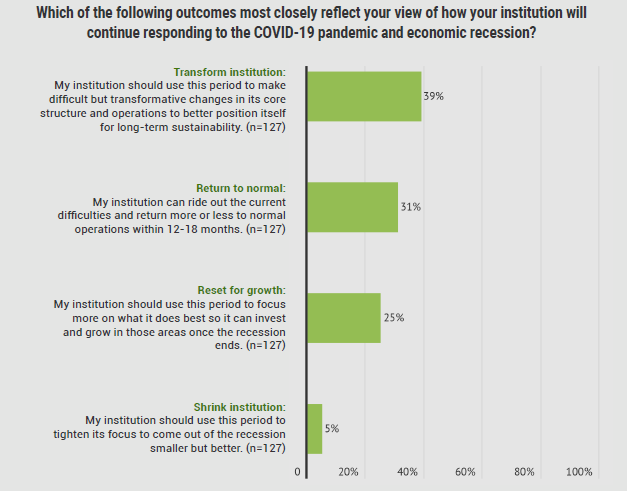 Connecticut Board of Regents for Higher Education
Faculty members at Connecticut's regional universities and community colleges are considering a coordinated revolt against a systemwide plan they say prioritizes centralization and online education over academic excellence.
Gregory W. Gray, president of the Connecticut Board of Regents for Higher Education, has presented a vision of a university system that will "bolster enrollment, strengthen online learning capacity [and] work closely in collaboration with the business community to better align coursework with state defined industry growth sectors" in a plan known as Transform CSCU 2020. Yet as the plan progresses according to 36 separate road maps, faculty leaders say their sense of exclusion from the decision-making process is close to boiling over into civil disobedience.
"What we're getting are opportunities to comment on some things that have already been created and have already been decided," said Daniel W. Barrett, associate professor of psychology at Western Connecticut State University. "It's as if Gray planted the garden, and we were asked to come in and pull some weeds and fertilize some plants. Guess who gets to reap the rewards? It's Gray and the system -- not the faculty and not the students."
Webinar on Faculty Skepticism of Online Education
Inside Higher Ed will hold a free webinar on results of a national survey on faculty attitudes on online education on Tuesday, November 18 at 2 p.m. Eastern. Sign up here.
As the name of the plan suggests, the system has begun a "multi-year, multi-phase initiative" that aims to unite its 12 community colleges, four four-year universities and one online college "as one interdependent system."
The 36 road maps, which contain 743 milestones, break down the seven main categories that they intend to reform: costs, curriculum development, efficiency, enrollment, facilities, information technology and workforce alignment. Among other initiatives, the system will "aggressively" market to international students and veterans, "[s]ignificantly increase utilization of online course delivery," consolidate academic and facilities planning, build high-tech classrooms at every campus, limit tuition growth and cut organizational costs.
One particularly controversial road map calls for "academic program optimization." Over a period of three years, a group yet to be determined will "[g]ather enrollment and cost data on programs at each institution and run analysis, identifying opportunities." Combined with the fact that the blended learning and online initiatives will affect the "implications for program optimization strategy," some faculty members said they fear the courses they teach in-person today may soon be replaced by streamlined online courses out of their control.
The plan's priorities, whose overarching theme promises a more streamlined and standardized experience across all 17 campuses, have put the board leadership at odds with faculty members who say the plan threatens the interests and strengths of the individual institutions.
"One issue is that with all these initiatives they are erasing our unique identities and missions and turning us into this system," said Patricia O'Neill, who serves as president of Western's chapter of the American Association of University Professors. "The second problem -- kind of a more global problem -- is it's shifting autonomy from the local institutions to Hartford, and decisions are going to be made [there] and not by the people with -- I hate this phrase -- boots on the ground."
Although plans for reform have been in the works since Gray was named president in May 2013, faculty opposition has spiked in recent weeks. In a Nov. 3 memo to the university community, Gray wrote, "Einstein once said the definition of ignorance is doing the same thing over and over again in the same way and expecting different results," which faculty members interpreted as an attack on the way they work. One week later, board provost Michael Gargano -- seen as a faculty ally -- resigned after less than eight months on the job.
In interviews with Inside Higher Ed, faculty members said the plan fails to ground its proposals in education. Stephen Cohen, president of the Faculty Senate at Central Connecticut State University, said his colleagues were most concerned about the emphasis on online education, which he said the plan presents as a "panacea rather than something we understand is good for some students, not good for others."
"It seemed primarily about efficiency and consolidation, first and foremost, with academics peripheral at best -- in particular academic excellence," Cohen, a professor of English, said. "Our concern, fundamentally, is prioritizing all of the education in the entire CSU system, and we're concerned that the plan isn't doing that."
Barrett, Western's University Senate president, also mentioned online education, but said faculty members there also raised concerns about increased class sizes and performance metrics.
"It's a solution looking for a problem," Barrett said about the plan. "We don't understand why these things are going forward."
Faculty have also criticized what they described as the board's "top-down process." They only learned about the road maps in October after pushing for more transparency, and since Gray was until last week scheduled to take the plan to the board in January, the different universities have scrambled to respond.
Some institutions, like Eastern Connecticut State University, are moving forward with a vote of no confidence in Gray. Other campuses are considering the same but hope to organize a meeting of all four faculty senates before the end of the semester. At the same time, the board's faculty advisory committee on Friday passed a resolution opposing the plan.
The most coordinated response so far has been a rebuttal titled "An Academic Imperative for Transform CSCU 2020," which argues that a strong liberal arts education has to serve as the core of any reform efforts.
"If Transform CSCU 2020 is to be genuinely transformational for our institutions and our students -- rather than an exercise in consolidation, centralization and demoralization without rationale or vision -- it must recognize these academic needs and aspirations and advocate for the resources and policies required to address them," that plan reads.
In a letter to the faculty group behind the rebuttal, Gray acknowledged that the faculty have identified several issues the state and system "must collaborate on to achieve our collective aspirations," but added that Connecticut's projected budget deficit means the system "must aggressively pursue other forms of revenue as well as efficiency."
Michael Kozlowski, the board's director of public affairs and marketing, did not return a request for comment before publication. Speaking to The Hartford Courant last week, Kozlowski said "[the plan] is all about academics" and that the system is not "driving single-mindedly to online classes."
Also last week, Gray announced the plan to present the reforms to the board will be pushed back by a minimum of two months -- in other words, that it won't happen until March at the earliest. The delay means the faculty will have more time to organize a response, but also hopefully signals a "willingness to listen," Cohen said.
"We have been trying to work with the system, and it has not been working," Barrett said. "We tried to play nice. We tried to work with Gray. We asked to give input in nice ways, and that didn't happen. Now it's blown up."