You have /5 articles left.
Sign up for a free account or log in.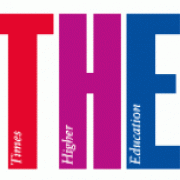 Imperial College London plans to examine its staff policies after the death of an academic who was believed to have been facing a performance review.
Stefan Grimm, professor of toxicology in the Faculty of Medicine at Imperial, was found dead in Northwood, Middlesex, in September. An inquest was opened and adjourned at the West London District Coroner's Court in October.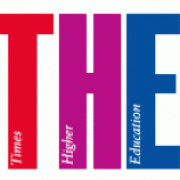 Speaking to Times Higher Education on condition of anonymity, two academics who knew Professor Grimm, who was 51, said that he had complained of being placed under undue pressure by the university in the months leading up to his death, and that he had been placed on performance review.
He is understood to have been unsuccessful in a number of grant applications, and to have been told that if he continued to struggle in this regard his job would be at risk. The academics said Professor Grimm had felt let down by Imperial and did not feel he was given sufficient support in the months leading up to his death.
THE understands that shortly before he died, Professor Grimm asked not be named as the corresponding author on one of his recently published papers, and one of his colleagues took on the role instead.
A spokeswoman for Imperial said that the college would provide "all the assistance it can" as the statutory authorities conduct their investigation, and that the university was to conduct its own review.
"Following Professor Grimm's death, Imperial's provost has tasked the director of human resources and one of the college's senior elected academic representatives to review the relevant college policies and procedures," she said.
"Their report will be considered by a senior group led by the provost, and the college will move swiftly to implement any recommendations."
Her statement also says: "Imperial College London seeks to give every member of its community the opportunity to excel and to create a supportive environment in which their careers may flourish.
"As with all serious and tragic events involving the loss of life of serving staff or current students, the college conducts appropriate reviews of the circumstances in order to see whether wider lessons may be drawn.
"At a time when family, friends, colleagues and students are still coming to terms with a death, it is important to undertake any reviews in a manner that respects these sensitivities, and that does not create a more difficult or challenging environment for those people."
In response to claims that the university had not circulated information to colleagues of Professor Grimm, other than a short announcement of his death, the spokeswoman said she was "aware that a number of Stefan's former colleagues and students have written an obituary and have submitted it to one of Nature's publications." She said that Imperial was "planning to republish this, with permission, when it appears".