You have /5 articles left.
Sign up for a free account or log in.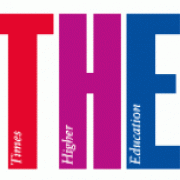 Universities in developing countries are ignoring potential areas of strength because they are too focused on imitating successful Anglo or American institutions, according to a South African university leader.
Speaking at the Times Higher Education BRICS & Emerging Economies Universities Summit, which was held in Moscow last week, Malegapuru Makgoba, vice-chancellor of the University of KwaZulu-Natal, said that universities in his country must become "more African."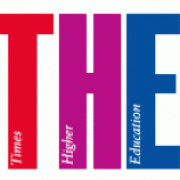 "There is a major debate in South Africa about whether we have any African universities or just universities located in South Africa," said Makgoba, an immunologist and expert on HIV vaccine research.
"Universities must derive their inspiration from the context they find themselves in and reflect the challenges they face in society," he added.
Makgoba – who is retiring at the end of 2014 after 10 years in charge of KwaZulu-Natal — said that universities in Africa had often tried to please their former "colonial masters" by producing research and teaching that was relevant mainly in an Anglo-Saxon context.
"We want to have the same curriculum, research and laboratories as European universities, but our problems are very different," he told Times Higher Education.
"For instance, we have poverty, crime and corruption in South Africa, but there are no professors of corruption found in our universities – it's not seen as an area for academic study," he said.
Makgoba, who earned his doctorate at the University of Oxford, said that academics in Britain had managed to produce world-class research by analyzing their own environment and that now scholars in Africa had to do the same.
"When Sir Isaac Newton saw that apple fall from the tree, it inspired him – without apple trees, he wouldn't have discovered gravity," he explained.
"The [debate] in Africa is whether we should accept the inheritance of colonialism or go back and define our own identity as academics and universities," he said.
The same issue was also addressed by Li Xiaohong, president of Wuhan University in central China, who said that he was conscious that national identity must not be lost in the drive to ascend global university rankings. "We do not want to develop into another Harvard; [our university] must have some Chinese uniqueness," Li said.
But often countries' strengths are overlooked by global university rankings because they focus overwhelmingly on research excellence, several delegates observed.
Marilza Rudge, acting president of São Paulo State University, said that rankings should also reflect a university's impact on its local economy and its social mission, things in which Brazil's universities excelled, she added.
Rudge said that São Paulo operated 34 schools in 24 cities and had more than 50,000 students, often from deprived backgrounds.
"These characteristics make us think we are a great university, but we are not in the rankings," she said.
Measures such as the number of state-educated students, the number of black or Indian students and the number of teachers trained could be used by league tables as useful indicators of social impact, she suggested.