You have /5 articles left.
Sign up for a free account or log in.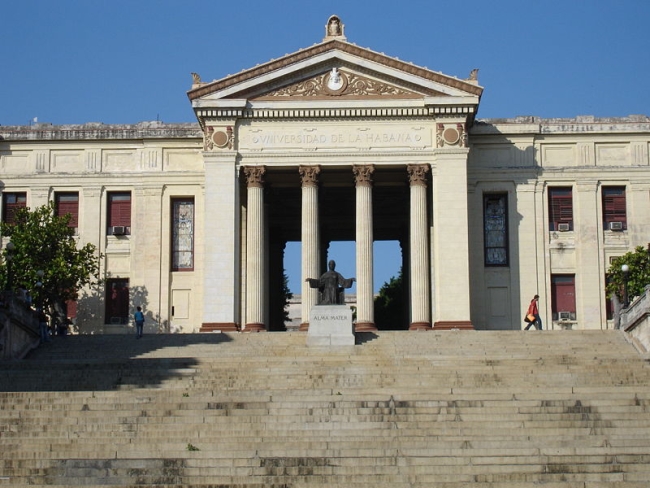 Wednesday's announcement by the White House that the U.S. will re-establish diplomatic relations with Cuba will have implications for further expanding academic travel to the island nation.
President Obama has already taken major steps to ease restrictions on educational travel to Cuba, releasing regulations in 2011 that granted accredited American universities authority to sponsor structured, credit-bearing study abroad programs in Cuba on what's called a "general license" without having to apply for a "specific license" from the U.S. Department of Treasury's Office of Foreign Assets Control, the entity that enforces the decades-old trade embargo against Cuba. Under the 2011 rules, study abroad provider organizations were able to apply for specific licenses to sponsor programs in Cuba.
Wednesday's announcement, which relates in part to travel, educational and otherwise, promises to open things further. A White House press release says that general licenses will be available to "all authorized travelers" in 12 categories, several of which are education- or research-related and have implications for students or faculty: "(1) family visits; (2) official business of the U.S. government, foreign governments, and certain intergovernmental organizations; (3) journalistic activity; (4) professional research and professional meetings; (5) educational activities; (6) religious activities; (7) public performances, clinics, workshops, athletic and other competitions, and exhibitions; (8) support for the Cuban people; (9) humanitarian projects; (10) activities of private foundations or research or educational institutes; (11) exportation, importation, or transmission of information or information materials; and (12) certain export transactions that may be considered for authorization under existing regulations and guidelines."
Obama also announced plans to loosen restrictions on banking, including by permitting the use of U.S. credit and debit cards by travelers in Cuba.
Victor C. Johnson, the senior adviser for public policy for NAFSA: Association of International Educators, said that universities got "90-plus percent" of what they wanted with regard to academic travel with the regulations published in 2011. However -- while noting that nothing is certain until the Department of Treasury publishes new regulations -- Johnson said the announced changes would seem to "mop up" some of the remaining restrictions.
"It appears that it will remove the remaining restrictions on academic conferences in Cuba; it's going to make it possible to study not for credit under a general license which was not the case under the regs [Obama] announced in 2011," Johnson said.
"One very important thing is people can go to study language whether they're matriculated in a U.S. university or not," said John McAuliff, the executive director of the Fund for Reconciliation and Development, a nongovernmental organization that has advocated for the normalization of U.S.-Cuba relations.
"Anything that falls into these 12 categories, which are very broad, is under a general license, which means you don't have to apply for it."
McAuliff said that Obama's announcement should ease some bureaucratic hurdles and simplify the process for institutions offering study abroad programs while opening the way for "all kinds of student-initiated things and more informal projects."
On a lighter note, Obama also announced that licensed American travelers will be able to import up to $400 worth of Cuban goods, including up to $100 worth of tobacco and alcohol products. In response to a tweet suggesting that it move its 2016 conference to Havana, the International Studies Association tweeted back: "Thanks, that would be an exciting prospect. Perhaps cigars as convention swag might also be appropriate?"