You have /5 articles left.
Sign up for a free account or log in.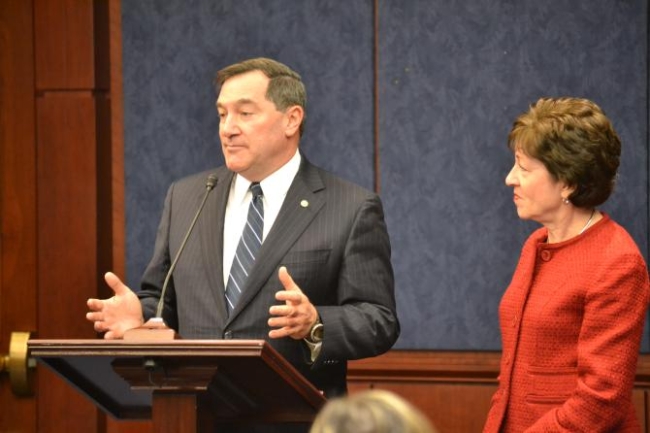 WASHINGTON -- As Republicans formally take control of a new Congress this week, one of the party's top priorities is pushing through a change to President Obama's health care law that many colleges are cheering but that adjunct faculty have criticized.
Both the House and Senate are expected to vote, as early as Thursday, on legislation that would redefine full-time work under the Affordable Care Act as 40 hours a week, up from the current 30-hour threshold.
Large employers, including colleges and universities, are now required under the health care law to provide health insurance to people working at least 30 hours per week. Otherwise, they have to pay a penalty. That requirement, known as the employer mandate, was originally supposed kick in last year, but the Obama administration delayed it until this month.
In anticipation of the requirement, many colleges and universities have, over the past few years, limited the hours of adjunct faculty to keep them below the 30-hour line and therefore avoid having to provide coverage to them.
House Republicans have long sought an increase in the law's 30-hour work week, which they passed (with some Democratic votes) last year but it went nowhere in the Senate. However, the effort has new energy behind it this week as Republicans assume control of the U.S. Senate.
Senator Susan Collins of Maine, a Republican, and Senator Joe Donnelly of Indiana, a Democrat, on Wednesday reintroduced legislation defining full-time work as 40 hours a week. They said the change would help workers in a range of industries, such as higher education, regain the hours that employers cut to avoid hitting the 30-hour threshold.
Thomas J. Snyder, president of Ivy Tech Community College, which is Indiana's community college system, said he backed the change.
"Part of our strategy to keep tuition affordable is to have 50 percent of our classroom time taught by adjunct professors," he said at a news conference. "The Affordable Care Act has caused us to reassess our ability to do that."
Ivy Tech employs about 4,000 adjunct professors and about 1,500 full-time faculty, according to Snyder.
He said that the employer mandate prompted the college system to cap adjunct course loads at nine course hours a week (to account for class preparation time) in order to comply with the 30-hour rule. The system, he said, would have otherwise faced a bill of $10 million to $12 million to provide health care to those employees.
The elimination of the 30-hour rule, Snyder added in an interview, would likely mean that some adjuncts would be able to teach more classes.  
Colleges and universities, like other large employers, are supporting the effort to change the law.
The College and University Professional Association for Human Resources formally backed the legislation Wednesday, signing onto a letter by a coalition of businesses supporting the changes.  
"What we've seen, as many other industries have seen, is that there has been a reduction in hours for employees who weren't provided health insurance benefits before because of budget constraints that universities face," said Josh Ulman, the group's chief government relations officer.
Ulman said that moving from a 30-hour threshold to 40 hours would also alleviate a "large administrative burden" on colleges that need to calculate hours under the law for employees who do not necessarily work on a straightforward hourly basis, such as resident assistants, athletic team managers, assistant coaches, and students receiving stipends.
Fewer employees will be teetering on the edge of full-time and part-time employment, he said, so colleges will have fewer employers for whom they have to make those complex calculations.
How universities translate the work of adjunct faculty members into work-hour equivalencies for purposes of the health care law has also been a challenge. Last year, the Internal Revenue Service issued guidance to colleges about how to make those calculations.  
Union and White House Opposition
Meanwhile, unions representing adjunct professors on Wednesday blasted the new efforts to change the 30-hour rule.  
Randi Weingarten, president of the American Federation of Teachers, called the proposed changes "wrong and unfair."
"If the threshold for coverage is raised from 30 to 40 hours, these contingent workers will lose a hard-fought opportunity for employer health coverage," Weingarten said in a statement. "Rather than embracing the spirit of the ACA to help expand health care for all working families, this unwarranted change would subvert the law's intent to cover more Americans and close off a much-needed health insurance option."
Christopher Honey, communications director for SEIU Local 500, in Washington, D.C., said adjunct faculty are "absolutely opposed" to moving the threshold for full-time work from 30 hours to 40 hours.
"Moving the goalpost so that it is even harder to qualify for benefits at work is just unfair," he said. "Anything that pushes adjuncts further away from security, from access to benefits, is a negative."
More concerning than whether the health care law's full-time work threshold changes, Honey said, is the way in which colleges must tabulate adjunct professors' work hours under the law in the first place. He said that the Internal Revenue Service guidance for translating adjunct course loads into "hours" doesn't recognize reflect the full scale of work associating with teaching a class.
The White House is also opposed to the changes, and announced Wednesday that President Obama would veto the measure if it arrived on his desk.   
"By moving the threshold to 40 hours, this legislation could cause the problem it claims to solve by greatly increasing the number of workers for whom employers may have an incentive to reduce hours to avoid the requirement," the White House said in its statement threatening a veto.  
Although Republican leaders in the House and Senate have said they're confident they would take action on the bills, it's not clear whether they would be able to win the votes needed to overcome a veto.