You have /5 articles left.
Sign up for a free account or log in.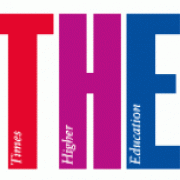 For Scotland's universities, the four-year undergraduate degree is the "gold standard" intended to offer a broader and more flexible education compared with three-year courses on offer elsewhere in the UK.
This may be so, but there has of late been something of a rush to launch three-year programs north of the border, joined most recently by the University of the Highlands and Islands.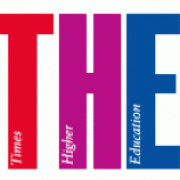 Clive Mulholland, the university's principal, said last month that the "accelerated" B.Sc. in geography, which will start in September, will allow students to "embark on their chosen career more quickly and save money in the process."
With these words, he echoed statements from the University of Dundee, Abertay University and Queen Margaret University, all of which have started offering three-year programs in recent years.
Is this rise in shorter courses recognition that a four-year degree is simply too time-consuming and too expensive for some students, and does it mean that the gold standard is losing its shine?
Lindsay Paterson, professor of education policy at the University of Edinburgh, said that questions were "undoubtedly" raised about the affordability and efficiency of four-year degrees for individuals and for public finances.
He pointed out that many Scottish institutions were charging students from the rest of the UK for only three years' study, in a bid to attract learners who would otherwise be put off by the prospect of an additional year of tuition fees and living costs.
"Implicitly they are saying that, long term, there is a degree of unsustainability about that four-year program," said Paterson. "That can't go on for ever, having to subsidize that from other sources."
Therefore, universities looking to increase their tuition fee income may well consider increasing the number of three-year programs, he added.
For the National Union of Students-Scotland, the opportunity to study more flexibly "can have huge benefits" for students, particularly those with families, but the direction of travel worries Robert Foster, its vice-president for education.
"Any moves to increase flexibility by simply accelerating a degree needs to be thought through very carefully," he said. "We don't want to see the distinctive elements of the Scottish system being replaced by one designed to get students in and out as quickly as possible without any improvement in experience or outcomes for students."
In these circumstances, devotees of the four-year program – particularly Scotland's "ancient" universities – are keen to highlight what would be lost if three years became the norm.
Currently, most Scottish students are allowed to pick from a range of modules in their first two years before specializing later on. It is argued that this is a good thing, not just for cultural reasons, but because this breadth makes students more effective learners.
Sue Rigby, Edinburgh's vice-principal for learning and teaching, said that wider knowledge would prove invaluable for graduates entering today's job market, who are likely to have to move between roles and professions over the course of their career.
In addition, when it comes to international portability of qualifications, it is four years, rather than three, that is the norm for an undergraduate degree.
"Having a four-year degree as a gold standard separates Scotland out very easily from its neighbors," said Rigby. "The breadth and depth that undergraduates have at the end of their study with the Scottish system is just much greater than it tends to be elsewhere, and it's because there is an extra year."
The Rule of Four
It also seems unlikely that the obituary for Scotland's four-year courses will be written any time soon.
Most of the three-year programs that have been launched still use the four-year degree as their model, requiring students to complete 480 credits, rather than the 360 that make up a bachelor's qualification in the rest of the UK.
At Queen Margaret, students on its three-year business management course achieve this by taking an additional module per semester. At Abertay, where three-year programs are available across all major subject areas, the extra learning is fitted in via changes to the academic calendar, which shorten the holidays in years two and three. The same approach is being taken at UHI.
At Dundee, the three-year courses have been specially designed for this duration, but student demand appears to have fallen short of initial expectations in 2011 that "all appropriate degree programs" would soon be taken in this time.
While an LLB in English law has proved popular, a spokesman said Dundee found that "there may be a market for three-year degrees in some areas, but there is still a widespread demand for the traditional four-year honors degree, and that will continue to form the bulk of our offering to students".
As long as university tuition remains free for Scottish nationals, and as long as they make up the vast majority of undergraduates at the country's universities, financial arguments will only carry so much weight.
It seems wiser to view three-year degrees as a growing element of a complex mix of qualifications in Scotland, where universities have traditionally been prepared to admit the brightest or best-qualified students directly to the second year of four-year programs.
In particular, they are likely to prove particularly popular with students who have a clear idea of the career they want to pursue, or for mature students who are anxious to return to the workplace. They may also be attractive to part-time learners, who may otherwise face seven or eight years of study to achieve a Scottish degree.
This is the view taken by Gary Campbell, UHI's dean of learning and teaching, who predicts an increase in the number of three-year courses if they prove popular with students and employers.
"I don't think it will replace the four-year honors degree – I think there will always be people who want to pay for that," Campbell said. "But this is an increasingly diverse system where people want to have more choice."
In this way, the Scottish situation seems to mirror the fluctuating interest in two-year degrees in the rest of the UK.
Paterson, meanwhile, hopes that the emergence of three-year degrees will make Scottish universities re-evaluate and emphasize what is special about their four-year programs.
The gold standard cannot be taken for granted, he said, calling for the return of structures requiring Scottish students to take modules from a genuinely diverse range of disciplines, rather than being given complete freedom to pick and choose.
"I think the case can be made for [four-year degrees]," Paterson said. "But it has to be well made, and it has to be about breadth being good for the individual and for society."