You have /5 articles left.
Sign up for a free account or log in.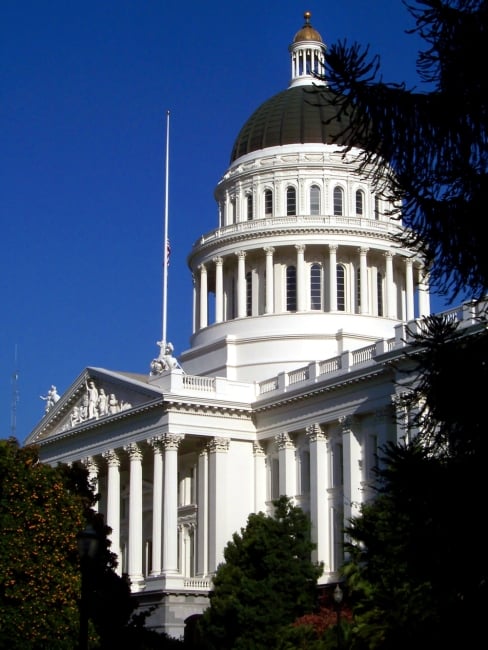 Most states increased higher education spending last year but half still spend less on college-related programs than they did five years ago, according to a report released today. Over all, state higher ed spending this year is up 5.2 percent nationwide, according to an annual report by the Center for the Study of Education Policy at Illinois State University and the State Higher Education Executive Officers. 
The Grapevine report, as it is known, looks at the current budget year, which runs from one summer to the next in most states, and compares higher ed spending to previous years. The report counts state appropriations, not tuition revenue or local government spending.
This year's uptick means $4 billion in new state higher ed spending this year. States spend about $90 billion a year on higher ed programs.
The increase makes the 2015 budget cycle the third consecutive year in which lawmakers across the country increased spending. As recently as 2012, average state spending was cut by 8 percent.
While the national average may seem encouraging, a state-by-state look shows state investment in higher ed is very uneven, sometimes illusory and perhaps fragile.
Thirty-nine states report increasing spending in 2015, with increases from 0.1 percent in Maine to 21.1 percent in Illinois, though that money does not go to educational operations, according to the report. (More on that below.) Ten states registered declines, ranging from -0.4 percent in Delaware to -2 percent in West Virginia. Funding remained unchanged in North Dakota.
While half the states are spending more than they were in the 2010 budget cycle, the other half, of course, are not. 
"It's a tenuous increase," said Jim Palmer, an Illinois State education professor who wrote the report. "It's kind of a checkered situation and we expect that checkered situation to continue in some states."
Counting federal stimulus dollars from the first years of the Obama administration, nationwide state spending on higher education is up only 3.4 percent since 2010. Many states used that federal cash to avoid sharp or sharper cuts.
Much of the nationwide average gain come from a handful of the most populous states — California, Florida and Illinois. Take away those three states, and spending in the other 47 states increased by an average of just under 3 percent since the 2014 budget cycle.
Outside praise for Illinois, though, might be poorly placed. Even though it threw in almost $900 million in new funds last year, none of that is going into classrooms. Instead, the new money — a 21 percent increase, according to Grapevine — is being used to fund a broken system of public employee retirement plans.
States are under all kinds of pressure, even as they overcome the consequences of the recession. K-12 education and healthcare programs are often mandatory programs that eat up state budgets, while higher education is usually considered more discretionary. Energy producing states are also on watch because of falling oil prices.
Other states have been taking nearly constant losses, with little light on the horizon.
In Arizona, cuts have been repeated and deep, and they aren't over yet.
State cash for higher education is down nearly 21 percent over the last five years, according to Grapevine. The situation worsened on Friday, when newly elected Governor Doug Ducey rolled out his budget proposal to cope with budget shortfalls. 
His plan would decrease state higher ed spending by another $75 million -- a 10 percent cut. Since the recession, higher ed spending in the state is down 40 percent, according to the state.
Michael Crow, the closely watched president of Arizona State University, said that "cutting is not a strategy" during a meeting called Friday by higher education officials to discuss Ducey's plan. Crow said governors in nearby or neighboring states, including Texas, California and Utah, have been increasing spending while Arizona is cutting.
"In those states where recovery has already occurred, what are they doing? Investing more," Crow said.
While cost is generally being shifted to the students or the federal government's own aid programs, Crow vowed he would not raise ASU's tuition in the coming year "no matter what." 
While low gas prices have been good for the economy, Palmer is among those who note that its cause — sharply falling oil prices — is likely to hurt higher education in some states.
Alaska, Louisiana and Texas rely on oil-related revenues. Louisiana, which is spending a quarter less on higher ed than it did five years ago, is contemplating some drastic measures like closing campuses. 
Even states that have recently put a chunk of cash into higher education are not above their recession-era spending levels. For instance, Colorado increased spending by nearly 15 percent in 2015 over 2014, but is still spending 6 percent less than it did in 2010. New Hampshire, Michigan, South Carolina all had significant increases in 2015 but are still below 2010 spending.
Palmer said to watch whether President Obama's plan to make community colleges almost free for most students as part of a proposed federal-state partnership that could lead to funding increases in states -- if the plan goes anywhere in Congress.
Grapevine's figures are not adjusted for inflation, and mid-year budget cuts may not show up in the data for the current year.
Percent Change in State Appropriations, 2014 to 2015
| | |
| --- | --- |
| State | Change |
| Alabama | 1.6% |
| Alaska | -0.5% |
| Arizona | 4.0% |
| Arkansas | -1.0% |
| California | 10.9% |
| Colorado | 14.6% |
| Connecticut | 9.7% |
| Delaware | -0.4% |
| Florida | 7.7% |
| Georgia | 3.9% |
| Hawaii | 7.1% |
| Idaho | 7.2% |
| Illinois | 21.1% |
| Indiana | -0.9% |
| Iowa | 3.0% |
| Kansas | 4.2% |
| Kentucky | -2.0% |
| Louisiana | 0.5% |
| Maine | 0.1% |
| Maryland | 6.7% |
| Massachusetts | 9.0% |
| Michigan | 6.9% |
| Minnesota | 3.7% |
| Mississippi | 3.6% |
| Missouri | 8.2% |
| Montana | 6.2% |
| Nebraska | 4.2% |
| Nevada | 1.1% |
| New Hampshire | 13.0% |
| New Jersey | 4.0% |
| New Mexico | 5.0% |
| New York | 3.5% |
| North Carolina | 3.0% |
| North Dakota | 0.0% |
| Ohio | 1.4% |
| Oklahoma | -0.4% |
| Oregon | 10.0% |
| Pennsylvania | 0.9% |
| Rhode Island | 6.2% |
| South Carolina | 6.7% |
| South Dakota | 4.6% |
| Tennessee | -0.5% |
| Texas | -1.7% |
| Utah | 11.2% |
| Vermont | -1.1% |
| Virginia | 1.7% |
| Washington | 0.6% |
| West Virginia | -2.0% |
| Wisconsin | 7.2% |
| Wyoming | 6.0% |
| Total | 5.2% |