You have /5 articles left.
Sign up for a free account or log in.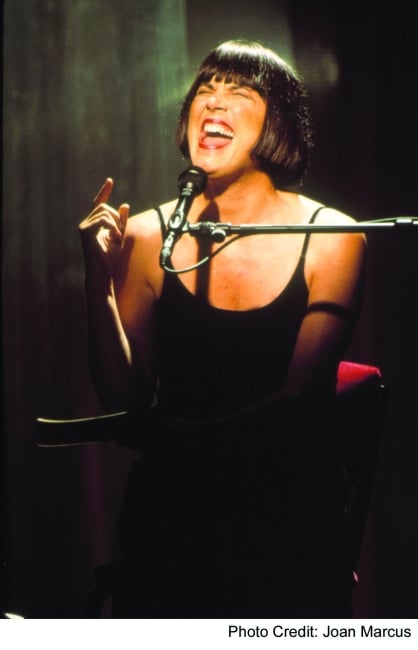 A student group at Mount Holyoke College has decided to cancel its annual performance of The Vagina Monologues, saying the play excludes the experiences of transgender women who don't have a vagina.
Since the decision was announced last week, several media organizations, theater commentators and feminist activists have been discussing where the 20-year-old play about female sexuality fits on college campuses today.
Project:Theatre, the Mount Holyoke group that produced the show, said it made the decision after seeking student feedback about The Vagina Monologues.
The decision to drop the play at the women's college was first reported by Yvonne Dean-Bailey, a Mount Holyoke student who wrote about it for the conservative website Campus Reform. According to that piece, Holyoke students received an email last week explaining the cancellation.
"At its core, the show offers an extremely narrow perspective on what it means to be a woman," the email said. "Gender is a wide and varied experience, one that cannot simply be reduced to biological or anatomical distinctions, and many of us who have participated in the show have grown increasingly uncomfortable presenting material that is inherently reductionist and exclusive."
Erin Murphy, a senior and chairwoman of the Project:Theatre, told The Daily Hampshire Gazette that the quote from the email was accurate. She also said the theater group plans to put on its own production about gender called "The Student Body." She did not respond to a request for comment from Inside Higher Ed.
The Vagina Monologues centers around women talking about their bodies and the play's titular body part in particular. Today, the play is performed on hundreds of campuses around the world, frequently near Valentine's Day. As a part of V-Day efforts, the shows raise money for local groups that combat violence against women.
But this isn't the first time The Vagina Monologues has been criticized. In the show's early days, some described the play as largely a white, Western woman's depiction of what it means to have a vagina that excludes experiences of different races. The play also has faced hostility at religious colleges, where critics say it doesn't align with traditional religious teachings. Some have banned the performance. 
The problem with The Vagina Monologues is that there are specific training and rules that groups must follow in order to produce the show, said Susan Reverby, a professor of women's and gender studies at Wellesley College. That's understandable, since each production has creator Eve Ensler's name attached to it, she said.
But that's also been a source of tension for groups that don't want to perform it in certain ways.  As a result, several campuses in recent years have created spin-offs of The Vagina Monologues that are written by students or local community members. That's what happened at Wellesley last year, Reverby said.  
The play doesn't speak to everyone; nothing can, Reverby said. But she thinks it can still have meaning to a lot of people and create an opportunity to for students to talk about the limitations they see in the production. The play -- as this controversy shows -- still spurs discussions about how the body relates to the woman, Reverby said.
The challenge students at Mount Holyoke are dealing with is how to create a safe space where transgender people will feel comfortable coming to and discussing a play, even if they feel it doesn't represent them, Reverby said.
Many women's colleges are studying their policies to clarify their relationship with transgender students, and Mount Holyoke was one of the first to announce that it would admit transgender students. Of course, most productions of The Vagina Monologues have been at coeducational institutions, not women's colleges, so the play has been performed regularly on campuses where not all students have vaginas. 
In an interview with arts advocate and writer Howard Sherman, Ensler said her play was never meant to speak for all women and that she supports the creation of new plays. Women with and without vaginas need a voice, she said.
Ensler also defended her play in an essay she wrote this week for Time, in which she explains her surprise that some Holyoke students don't think the play is inclusive of transgender people. For the past 10 years, she said, there's been an optional monologue based on interviews she had with transgender women.  
"Inclusion doesn't come from refusing to acknowledge our distinctive experiences, and trying to erase them, in an attempt to pretend they do not exist," she wrote. "Inclusion comes from listening to our differences, and honoring the right of everyone to talk about their reality, free from oppression and bigotry and silencing."
Suzanna Walters is an alumna of Mount Holyoke and a professor of sociology and the director of the women's, gender and sexuality studies program at Northeastern University.  She said that she expects that there was a lot of intelligent debate among students about whether to retire The Vagina Monologues, and she respects their right to produce whichever play they choose.
But she was upset with the way the students chose to express their decision -- by criticizing Ensler's work with terms such as essentialist, reductive and narrow, she said in an interview. She wrote a letter that was published Tuesday on the website for One Billion Rising, a campaign against violence against women.
Inclusion and discrimination shouldn't be confused, despite the frequency with which the two of conflated in academic and feminist politics, Walters said.
Just because a book or a play doesn't include a transgender voice doesn't make it transphobic. The absence of a voice is not the same thing as being deliberately hateful or discriminatory, she said.
"The danger of that is that we lose sight of real discrimination and bigotry," Walters said.
All plays and works of literature are a product of the specific historical moment in which they were created, Walters said.
Still, she said, The Vagina Monologues is relevant today as an organizing tool for feminists and as a fund-raiser. And it will continue to be relevant as long as there are problems like sexual violence and women's limited control over their bodies and sexuality.  
More from Academic Freedom