You have /5 articles left.
Sign up for a free account or log in.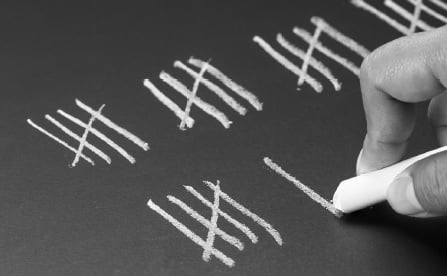 The credit hour is an inadequate unit for measuring student learning. Yet no better replacement for higher education's gold standard has emerged, and getting rid of it right now would be risky.
That's the central theme of a high-profile report from the Carnegie Foundation for the Advancement of Teaching. In response to growing concerns about reliance on the credit hour, the foundation two years ago formed a 27-member committee to "consider how a revised unit, based on competency rather than time, could improve teaching and learning in high schools, colleges and universities."
The Carnegie Report on 'This Week'
The long-awaited study will be discussed Friday on
"This Week,"
Inside Higher Ed'
s free news podcast.
Sign up here
to be notified of new "This Week" podcasts.
The report, which the foundation released today, stops well short of calling for a competency-based standard. One key reason, it said, is the deeply ingrained role the time-based credit hour plays.
"The Carnegie Unit continues to play a vital administrative function in education," the study said, "organizing the work of students and faculty in a vast array of schools or colleges."
Loosely defined, a credit hour in higher education typically refers to an hour of faculty instruction and two hours of homework, on a weekly basis, over a 15-week semester.
This standard can be a barrier to more flexible forms of academic programs, many critics say, such as ones that award credits based on learning achievements rather than time in class. The report also cited criticism that the credit hour prevents transparency in higher education by masking the quality of student learning and discouraging educators from closely examining students' strengths and weaknesses.
The study said those concerns are valid. The most notable example of a problematic use, it said, is how federal financial aid is doled out based on the credit hour as a proxy of student progress.
Yet these problems can be overcome, according to the report.
Colleges "already have considerable flexibility in the format and delivery of instruction," it said. "Our research suggests that the Carnegie Unit is less of an obstacle to reform than it might seem."
Just as importantly, it's unclear which standard could replace the current one.
The report cites a few promising initiatives to measure and set standards for student learning. In particular, it applauds the Lumina Foundation's Degree Qualifications Profile and the Liberal Education and America's Promise (LEAP) campaign by the Association of American Colleges and Universities (AACU). Both efforts seek to define what students should know and be able to do.
But alternatives to the credit hour remain experimental, according to the study, and began with institutions that serve fairly narrow groups of students. The report said more work is needed to see if those alternatives could work throughout K-12 and higher education.
"We don't have the systems in place to identify quality in learning," said Elena Silva, a senior associate at the foundation and one of the report's three coauthors.
Wishing for More
Several experts praised the study for its broad look at the credit hour's role and history. But some said they wished the foundation had pushed harder to find a way to move beyond the standard. After all, the foundation created the unit, and at times has been a driving force for change in higher education.
Amy Laitinen is one of those experts. Laitinen, the deputy director for higher education at New America, a liberal thinktank, wrote an influential 2012 report that said the credit hour is to blame for several of higher education's root problems. She wrote that it contributes to colleges rejecting transfer credits, for example, which wastes students' time and money.
Laitinen, who was on the study's advisory committee, said the report does a good job of describing challenges around reliance on the credit hour. But she would have liked to see Carnegie use its clout to call for different learning standards.
"It's an excellent diagnosis of the problem without any prescription for change," she said.
Carol Geary Schneider, AACU's president, was also on the committee. She said the time isn't right to kill the credit hour, in part because competency measures are an inadequate replacement.
Even so, Schneider agreed with Laitinen that the report was too conservative in advancing the debate.
"It didn't answer what could be added to the credit-hour ecology," she said.
In response to those critiques, the foundation said it recognizes that "this is where the hardest work begins." It stands by to help educators study how to innovate, revise policies and develop new standards.
"Ultimately, new measures of learning rest on our ability to test more effectively what students know," said the foundation in a written statement. "The education field has just begun that work, and it needs to continue before we can craft a new common unit of student progress."
Marc Singer, vice provost for Thomas Edison State College's Center for the Assessment of Learning, was quoted in the foundation report. Like Schneider and Laitinen, he was let down by the study's passive conclusion.
For one thing, Singer said, the credit hour increasingly fails to be tied to actual hours, which is what it is supposed to do. As evidence, he points to research finding that the amount of time students spend working on their classes has declined steadily over the past few decades.
Yet Singer also said he understands the need for caution in seeking a replacement to the ubiquitous credit-hour standard.
"It's like taking away the framework of a building and expecting it to stay up," he said.