You have /5 articles left.
Sign up for a free account or log in.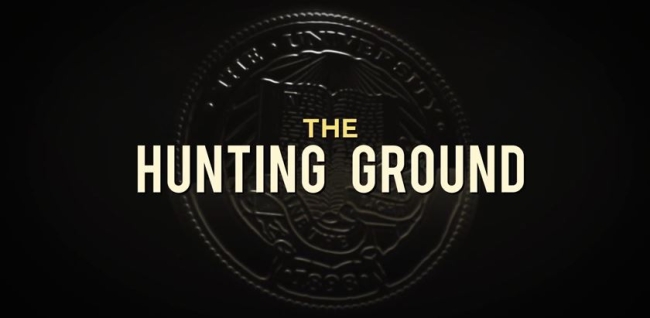 "The Hunting Ground" is a new documentary that blasts colleges for their handling (or ignoring) of sexual assault issues. The film just had its premiere at Sundance and the coming months will see theatrical release and a screening on CNN. The initial reviews have been strong. Some reviews have mentioned, quoting the film, that college presidents refused to be interviewed -- a potentially damning detail given that one of the accusations made in the documentary and in general these days is that college leaders won't speak out about the sexual assault issue.
There's a problem with the statement about college presidents in the film, however. One president does in fact appear and another (whose campus has had intense debates about sexual assault) was filmed on camera for the documentary, but none of the material was used.
The reason some reviewers may have assumed that no presidents appear is that this language appears in the credits: "The presidents or chancellors of UNC, Harvard, Notre Dame, Florida State, Berkeley, Occidental and more than 35 other schools all declined to be interviewed for this film." While the statement doesn't say that it only asked 35 other leaders of colleges to appear, there is no suggestion that any agreed to do so. The six institutions named are the focus of the documentary. While producers of the film shared that language with Inside Higher Ed, they declined to provide a copy of the documentary, saying that currently it was only available at Sundance.
Based on that language, The New York Times reported (and Inside Higher Ed quoted The New York Times as saying) that no senior officials of colleges appeared in the film, and that the leaders of other colleges declined to appear.
The film actually includes brief quotes from Patricia McGuire, the president of Trinity Washington University. While Trinity Washington has not been the focus of controversies over sex assaults, McGuire has written that college leaders need to take a more active and informed role in protecting women on their campuses.
The other president who sat for an on-camera interview was Carolyn (Biddy) Martin, president of Amherst College, which has had very public discussions about how to respond to sexual assault issues.
In the experience of this reporter, it is true -- as "The Hunting Ground" suggests -- that many college presidents don't want to speak on the record about sexual assault. But McGuire and Martin are among any number who do make themselves available to reporters on this issue.
Reached by phone, Amy Ziering, one of the producers of "The Hunting Ground," declined to answer questions about why the film implies that no college presidents would speak when in fact two did. She said that a publicist would answer questions.
A publicist did call back, insisted that she not be quoted directly or by name (and repeated this request numerous times through a brief phone conversation). She confirmed that both Martin and McGuire sat for on-camera interviews. She insisted that there was nothing unfair about the film saying "more than 35 other schools all declined to be interviewed for this film" when in fact a president of a college deeply engaged in these issues sat for an on-camera interview that was not used.
She declined to say why there was nothing unfair about that.
A spokesman for Amherst College said that Martin had adopted the view that she was proud of activists there and elsewhere who have spoken out about sex assault issues, and so she felt it was important for her as president to make herself available when the producers of "The Hunting Ground" asked for her time. (She also agreed to be interviewed for, and appears in, "It Happened Here," another documentary on the subject that has just been released.)
The spokesman said that the statements about college leaders all turning down requests from "The Hunting Ground" for interviews "suggest something at odds with the facts of President Martin's interview with them." He added, however, that "we certainly hope this unfortunate matter doesn't detract from the importance of the film or the change that it is helping to further."
The New York Times on Wednesday corrected its article, noting that its statements about the lack of presidents being willing to appear were "based on information provided by the filmmakers." Inside Higher Ed has corrected its first item as well.
Following are the trailers for "The Hunting Ground" and "It Happened Here."