You have /5 articles left.
Sign up for a free account or log in.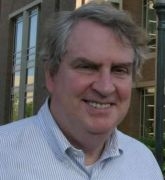 A controversial professor on Wednesday revealed that Marquette University is trying to revoke his tenure and fire him for statements he made about a graduate instructor, with her name, on his blog.
The university says his behavior was unprofessional and that he misled the public about what happened in a dispute between the graduate instructor and an undergraduate student. The professor, John McAdams, says he is being punished for his free speech. He also maintains that Marquette shouldn't be attacking him, given that he is defending an undergraduate's views against gay marriage that are consistent with Roman Catholic teachings. (Marquette is a Jesuit university.)
The dispute over McAdams attracted national attention even before Marquette moved to fire him, with some academics backing the graduate student and others McAdams.
In November, McAdams, an associate professor of political science, wrote a blog post accusing a teaching assistant in philosophy of shutting down a classroom conversation on gay marriage based on her own political beliefs. His account was based on a recording secretly made by a disgruntled student who wished that the instructor, Cheryl Abbate, had spent more time in class one day on the topic of gay marriage, which the student opposed. McAdams said Abbate, in not allowing a prolonged conversation about gay marriage, was "using a tactic typical among liberals," in which opinions they disagree with "are not merely wrong, and are not to be argued against on their merits, but are deemed 'offensive' and need to be shut up."
Abbate said McAdams had distorted her actions -- and that she wasn't trying to shut down an argument she disagreed with, but simply had wanted to keep a focus on an in-class conversation about the philosopher John Rawls's equal liberty principle. But conservative blogs spread McAdams's take on the situation -- and she found herself receiving a flood of hateful e-mail messages, some of them threatening.
McAdams on Wednesday posted a letter he received from his dean, Richard C. Holz, in which Holz told McAdams the university was starting the firing process.
"Tenure and academic freedom carry not only great privileges but also vital responsibilities and obligations," Holz wrote. "In order to endure, a scholar-teacher's academic freedom must be grounded on competence and integrity, including accuracy 'at all times,' a respect for others' opinions, and the exercise of appropriate restraint. Without adherence to these standards, those such as yourself invested with tenure's power can carelessly and arrogantly intimidate and silence the less-powerful and then raise the shields of academic freedom and free expression against all attempts to stop such abuse."
Graduate student instructors, Holz wrote, "should expect appropriate and constructive feedback in order to improve their teaching skills. Multiple internal avenues of review were available to you if you believed a situation had occurred between a graduate student instructor and an undergraduate student that called for a corrective response. Instead, you chose to shame and intimidate with an Internet story that was incompetent, inaccurate, and lacking in integrity, respect for other's opinions, and appropriate restraint."
Holz wrote that McAdams spread a fundamentally false view of the exchange between Abbate and the undergraduate. For example, McAdams's blog post said that the department chair didn't do anything about the dispute. In fact, Holz said, the chair reached out to all parties.
Of particular distress to Holz, McAdams described the undergraduate as dropping the class Abbate taught, at her invitation, after she said that "in this class, homophobic comments, racist comments, will not be tolerated." That description set the tone for bloggers elsewhere to suggest Abbate was forcing out of her class students with whom she disagreed.
Wrote Holz: "That is false. As you knew or should have known..., the student told the university three days after withdrawing that he had done so because he was getting an 'F' at mid-term. He further specifically agreed that his grade fairly reflected his performance and had nothing to do with his political or personal beliefs. Similarly, by leaving out any reference to Ms. Abbate's follow-up class discussion in which she acknowledged and addressed the student's objection to gay marriage, you created a false impression of her conduct and an inaccurate account of what occurred. You either were recklessly unaware of what happened in the follow-up class, or you elected not to include these facts in your Internet story."
The blog post by McAdams had significant consequences, Holz wrote. "As a result of your unilateral, dishonorable and irresponsible decision to publicize the name of our graduate student, and your decision to publish information that was false and materially misleading about her and your university colleagues, that student received a series of hate-filled and despicable e-mails, including one suggesting that she had committed 'treason and sedition' and as a result faced penalties such as 'drawing, hanging, beheading, and quartering,'" Holz wrote. "Another note, delivered to her campus mailbox, told the student, 'You must undo the terrible wrong committed when you were born. Your mother failed to make the right choice. You must abort yourself for the glory of inclusiveness and tolerance.' Accordingly, and understandably, the student feared for her personal safety, and we posted a Public Safety Officer outside her classroom. In addition, as a result of your conduct and its consequences, Ms. Cheryl Abbate now has withdrawn from our graduate program and moved to another university to continue her academic career."
'Will Not Go Quietly'
The name of McAdams's blog is Marquette Warrior, and he indicated on the blog Wednesday that he intends to take on the university. "We will indeed fight this," he wrote. "We have excellent legal counsel, and most certainly will not go quietly."
In the post, McAdams disputes the university's account of what happened. He writes that the undergraduate's complaints did not get a fair hearing and that the undergraduate was rebuffed when trying to get an acknowledgement that he could make statements critical of gay marriage in class.
McAdams also rejects the idea that Abbate should be viewed as a student in this controversy, even if she was a graduate student. The dispute, McAdams wrote, concerned the way Abbate interacted with an undergraduate while in the role of an instructor. McAdams also noted that Abbate was not in his department. "We had no teacher/student relationship. The people who should have mentored her (the Philosophy faculty) apparently failed to do so," he wrote.
Turning to the larger issues, McAdams wrote that Marquette had no right to silence him, and that suggestions he file internal grievances were just an attempt to keep "the whole thing quiet."
As a blogger, McAdams wrote, he has the right not to keep the whole thing quiet. And he said that principles of free speech and academic freedom should allow him to speak out as he did. McAdams closes his blog post by noting that Holz wrote to him that his "conduct clearly and substantially fails to meet the standards of personal and professional excellence that generally characterizes university faculties. As a result, your value to this academic institution is substantially impaired."
McAdams wrote administrators shouldn't be able to determine the value of a tenured professor. "If academic freedom is dependent on administrators' judgments of the 'value' of a faculty member, notions of academic freedom are meaningless," McAdams wrote. "Campus bureaucrats hate controversy, since it makes trouble for them. Thus the most 'valuable' faculty members are the ones who avoid controversy, and especially avoid criticizing administrators. In real universities, administrators understand (or more likely grudgingly accept) that faculty will say controversial things, will criticize them and each other, and that people will complain about it. They understand that putting up with the complaints is part of the job, and assuaging those who complain the loudest is not the best policy. That sort of university is becoming rarer and rarer. Based on Holz' actions, Marquette is certainly not such a place."
The AAUP and the Civility Issue
The McAdams dispute may also renew debate over the concept of civility as a value in academe.
In his letter outlining reasons to fire McAdams, Holz cites a 1994 statement by the American Association of University Professors, which says of faculty members that "their actions may set examples for understanding, making clear to their students that civility and tolerance are hallmarks of educated men and women."
Wrote Holz: "[Y]our conduct creates fear in your colleagues and students that their actions and words will, at your unilateral 'discretion,' be put on the Internet in a distorted fashion. Consequently, faculty members have voiced concerns about how they could become targets in your blog based upon items they might choose to include in a class syllabus. Your conduct thus impairs the very freedoms of teaching and expression that you vehemently purport to promote. Again, the AAUP has called upon University governing boards and administration to exercise their 'special duty not only to set an outstanding example of tolerance, but also to challenge boldly and condemn immediately serious breaches of civility.'"
But a post by John Wilson on Academe, the blog of the AAUP, said that Holz is incorrect on the association's position. "This is a complete distortion of the AAUP's statements," Wilson wrote. "Tolerance requires that a university not fire professors for their expression. Marquette is perfectly free to condemn McAdams for an alleged breach of civility, but not to punish him. And although some faculty might legitimately fear being criticized by McAdams, no one has a right to be free from criticism, or to punish McAdams for their own decision to self-censor."