You have /5 articles left.
Sign up for a free account or log in.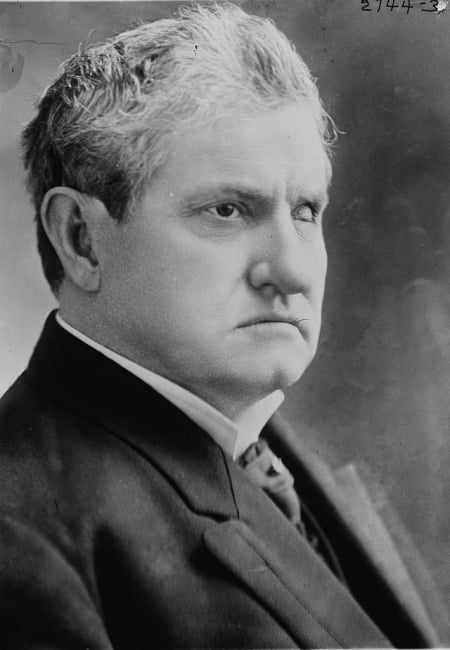 In 1876, a black state senator in South Carolina was hauled off by a train by a mob. Simon Coker was given the chance to pray before he was murdered. While kneeling, he was shot in the head.
The assassination was part of a systematic paramilitary campaign by white supremacists in the post-Civil War South to intimidate and suppress black voters. One of the leaders present at Coker's murder became South Carolina's governor and a longtime U.S. senator.
His name was Benjamin Tillman.
Today, 139 years later, at the center of the campus of Clemson University, stands an iconic brick building.
Its name is Tillman Hall.
A growing number of students and faculty members say that in 2015, at a public university trying to demonstrate its commitment to diversity and inclusion, that's simply not O.K.
"If there was any example of a person whose name doesn't deserve to be on a building, Ben Tillman is that person," said Chenjerai Kumanyika, an assistant professor of communications studies at Clemson. "He was an egregious individual."
The graduate student government has voted in favor of renaming the building. This week, the Faculty Senate did as well. They know that many of the university's early leaders held racist views, but note that Tillman, who boasted of murdering black people, should not be honored. 
But on Wednesday, the chairman of the Board of Trustees said the name won't change.
"Some of our historical stones are rough and even unpleasant to look at," Chairman David Wilkins said in a statement. "But they are ours and denying them as part of our history does not make them any less so.  For that reason, we will not change the name of our historical buildings."
A statute of Tillman stands outside the South Carolina State House in Columbia, and Tillman also has a building bearing his name at Winthrop University, where students tried to have that changed. Likewise, students at universities throughout the South have tried, with various levels of success, to remove odes to racist founders and supporters.
This push to come to terms with Clemson's racism-linked history started last semester, as students organized events to align with wider national demonstrations about equality and racial discrimination.
Graduate student A. D. Carson was part of a student group that delivered a list of seven grievances to the administration in January, all aimed campus diversity. Grievance number five -- about buildings named for individuals known for their prejudice -- has snowballed into what is now the spotlight on Tillman Hall.
More than 6,100 people have signed an online petition opposing efforts to rename the building.
Those who are fighting to preserve the name are on the wrong side of history, though, said Ryan Gagnon, a Ph.D. student who submitted the resolution to the graduate student government to support changing the name.
"Tillman was an evil man even for a time when racism was accepted," Gagnon said. "That says a lot."
Gagnon is originally from Washington State. He wasn't familiar with Tillman, and he started researching him after Carson came to speak at a graduate student meeting.
Clemson isn't as inclusive as some at the university would like you to believe, Gagnon said. Of the 13 members of the Board of Trustees, all but 3 are white men. Six percent of the Clemson student population is black, lower than any of the other public colleges in the state. Almost 28 percent of the state's population is black. 
Gagnon and Carson know what people who support the name of the building will say. They've heard all the arguments before: that Tillman was a product of his times, or that Tillman Hall honors his commitment to Clemson, not racism.  
In response, they point out that Tillman Hall used to be named Main Building. It didn't take on the name of the white supremacist until 1946, 17 years before the first black student enrolled at Clemson as a result of a lawsuit.
Gagnon compares the ties to history and legacy to Germany's history, where Nazis aren't honored with buildings. And when Carson hears justifications about the importance of Tillman, he questions the lack of recognition for others who helped build the university.
"When people say to me, 'Without Tillman there would not be Clemson,' I say, 'Without slaves there would not be Clemson,'" he said, referring to research by Rhondda Thomas, an associate professor of African-American literature at Clemson, that found convicts, many of whom were former slaves or the sons of slaves, built much of the university. 
Carson thinks there are other ways to acknowledge Tillman's role in the university's birth without pasting his name on the campus's most recognizable building.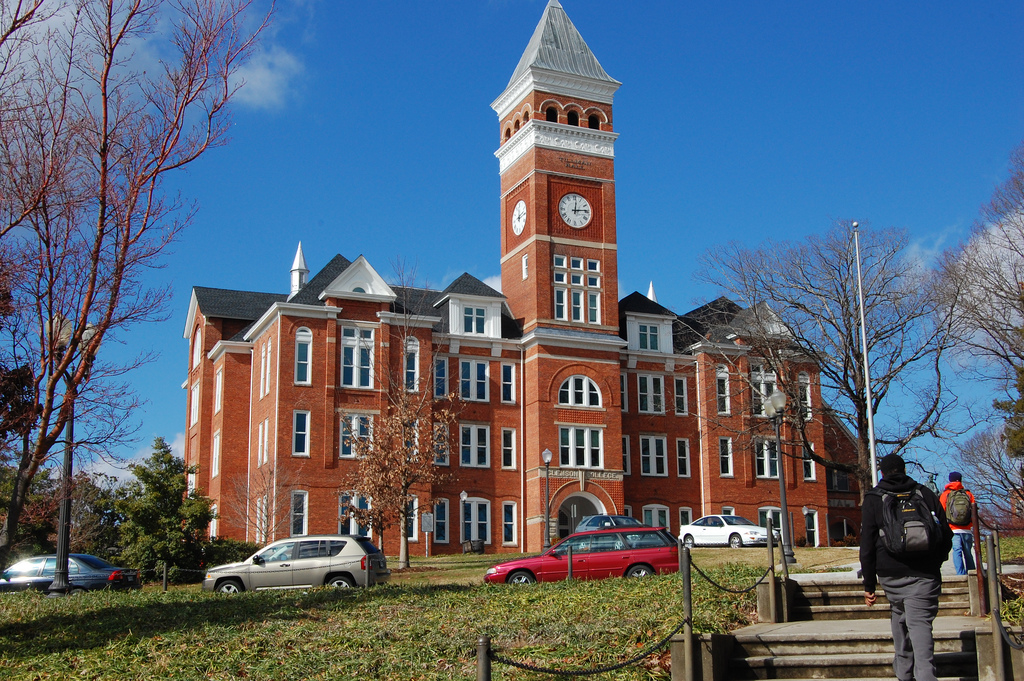 Often during debates over renaming campus buildings, people worry it will have a domino effect, said Stephen Kantrowitz, a history professor at the University of Wisconsin-Madison. They ask, where does it stop?
"In this case, I'd ask, 'Where should it start?'" said Kantrowitz, who wrote a biography about Tillman and his legacy on politics, Ben Tillman and the Reconstruction of White Supremacy (University of North Carolina Press). name book and its publisher and add link to it? -sj Do we have a style of University of North Carolina Press over UNC Press? It's referred to both ways on the website. // the copyright page of Kantrowitz's book says University of North Carolina Press, so I think that's what we should go with here and in the future. I'll make a note of it. sb
Tillman was the son of the wealthiest fraction of the slave-holding class, and he grew up just as slavery was ending. In a world where actual slavery wasn't legal, he spent his adult life trying to maintain a system of white supremacy, Kantrowitz said.
At the time, South Carolina had a formally integrated institution at the University of South Carolina, and the state was on the path toward building an interracial democracy. Tillman helped destroy that, according to Kantrowitz. He was a prime architect in what became the Jim Crow system of laws.
"To say that he was a man of his time, well, he helped make his time," Kantrowitz said.
In speeches on the Senate floor and all over the state, Tillman talked proudly about his participation in the violent attacks during the summer of 1876, when Coker was killed and the Hamburg Massacre took place.
But Tillman was a politician in a period when Southern politicians routinely bragged about such things to get elected, said Alan Grubb, a history professor at Clemson.
Grubb is opposed to renaming the building, saying that it was named after Tillman because of what he did for Clemson, not as a celebration of his actions as a white supremacist. He says he understands the controversy over Tillman, but is bothered by the idea of removing his name and eliminating a part of the university's history. Clemson's history has never been a secret, he said. Anyone can read about Tillman's legacy.
"But once something disappears, it's really hard to talk about it because it's not there," he said. "Tillman Hall just begs you to try to explain Ben Tillman."
Mostly, Grubb thinks all the attention on Tillman Hall is a distraction from other social issues on campus. Clemson does need to become more diverse and inclusive, but there are better ways to do it, he said.
Yet Kumanyika, the communications professor who wants to see the name changed, said that having such a well-known building named for Tillman obscures his role in history. People start to see him as an icon that can't be scrutinized.
During the Faculty Senate meeting, professors spoke of trying to recruit talented minority faculty members who were unwilling to work in a hall named for Tillman. The building houses the education school and honors college.
A lot of people who support Tillman Hall, including those who commented on the online petition, fall back on tradition. But tradition isn't enough to outweigh the negatives of Tillman's legacy, Kumanyika said.
Tillman was indeed an important booster and backer of Clemson. But his primary commitment was always the subordination of African-Americans, Kantrowitz said.
As governor in 1890, for example, Tillman had the chance to get federal money through the Morrill Land-Grant Acts, which were meant to build up agricultural education. But the law required integrated campuses, or otherwise stipulated that the money would be split up between colleges serving blacks and whites.
Based on population, two-thirds of the federal money would go to a historically black college in Orangeburg and the rest would go to Clemson. But Tillman wouldn't take the money unless he could be guaranteed that Clemson would receive at least half of it, Kantrowitz said.  
"Like the rest of his legacies, Clemson always came second to white supremacy."